International Development Opportunities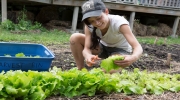 There are two ways to apply for funding for an international development project under this program:
Deadlines have passed for some programes; they are listed for reference purposes. Some of them will be offered again, likely with similar deadlines; check their websites for possible updates.
While we make every effort to provide accurate and up-to-date information on international funding opportunities, the terms and conditions (including deadlines, eligibility, requirements and procedures) are subject to change by host organizations. It is the responsibility of the applicant to verify the accuracy of the information presented in this website.