Concordia study investigates the lifestyle impacts of the COVID-19 pandemic for couples
Jean-Philippe Gouin says more time spent at home with romantic partners can lead to negative fitness and nutrition outcomes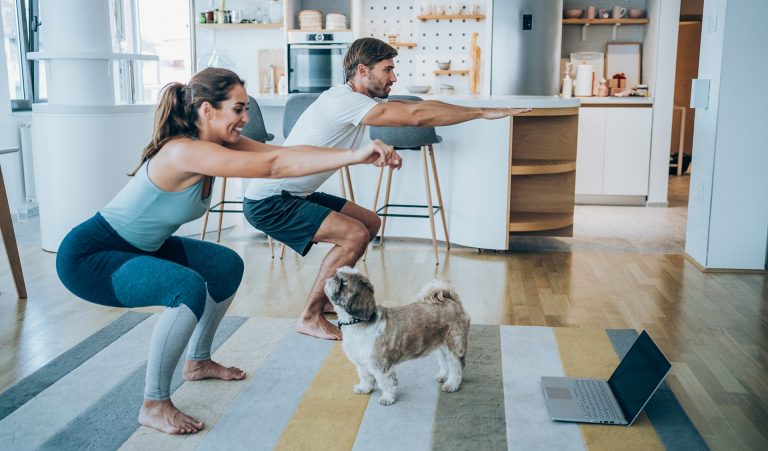 When the COVID-19 pandemic forced people into lockdown, those living with a romantic partner often felt lucky to have some company.
However, spending more time at home with your significant other can also lead to negative lifestyle choices with regards to fitness and nutrition, according to one Concordia researcher.
Jean-Philippe Gouin is a professor of psychology in the Faculty of Arts and Science. He's also the principal investigator for the Stress, Interpersonal Relationships and Health Laboratory (SIRH Lab) in the Department of Psychology.
"During the COVID-19 pandemic, people have been spending much more time with their romantic partners than before," Gouin notes.
About 42 per cent of the population has reported unwanted weight gain during this period, something Gouin says is due to a variety of factors, including an increased intake of salty, sugary and fatty foods, more screen time and less physical activity.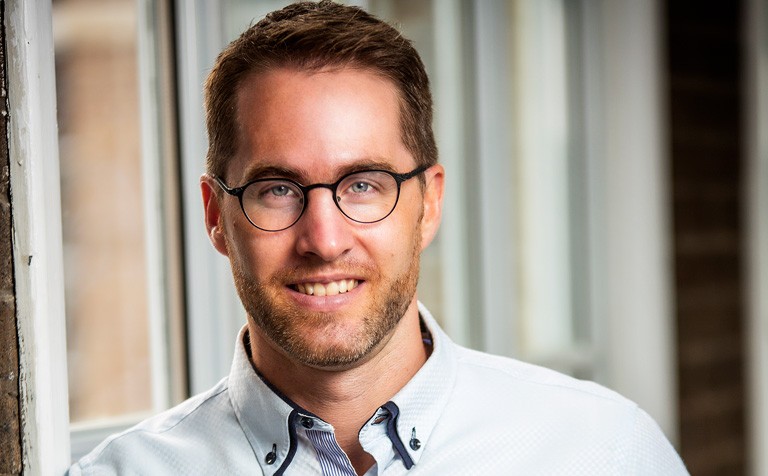 Jean-Philippe Gouin: "Maintaining healthy behaviours in the context of increased stress is challenging."
How couples influence each other
"The confinement measures led many people to change their eating behaviours as well as their physical activity and screen-time habits. Often, romantic partners experienced these lifestyle habits together," Gouin explains.
Sharing your daily routines can lead partners to influence each other in unintentional ways.
"For example, if one partner puts cookies on the countertop, both partners may be eating them during the day while working from home."
Prior research has shown that when one partner becomes obese, the risk of their partner doing so over time doubles. For Gouin, this highlights the need to better understand the relational context in which health behaviours take place.
"Regular physical activity and healthy eating are two key modifiable factors that can reduce risk for chronic disease. Furthermore, regular physical activity is known to improve mood and is one of the most effective strategies to build resilience to stress."
Once a couple starts to develop bad health habits together, breaking them may not be that easy, particularly under a pandemic.
"Although effective interventions have been developed to initiate these lifestyle changes, maintaining these behaviours in the context of increased stress is challenging," Gouin adds.
A new study
To better study couple's habits during COVID-19, his lab is conducting a study funded via a Social Sciences and Humanities Research Council of Canada (SSHRC) Insight Grant. They are currently recruiting couples.
"The goal is to better understand how partners are influencing each other in terms of physical activity and eating habits. These findings will help us develop interventions to promote healthy lifestyle changes among couples."

Learn more about the Stress, Interpersonal Relationships and Health Laboratory at Concordia and find out if you're eligible for the current study.
---