Shanice Nicole Yarde
Bachelor of Arts 14
Major Human Relations, Minor Psychology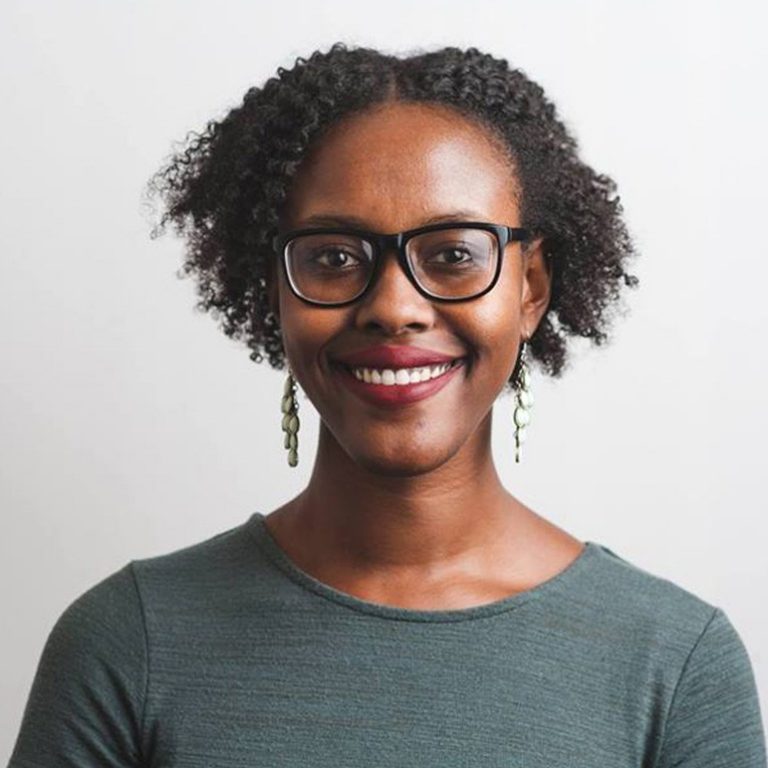 Meet the Concordia grad advocating for social good
Shanice Nicole Yarde brings about change one relationship at a time

After graduating from Concordia with a bachelor's degree in human relations, Shanice Nicole Yarde, BA 14, took what she learned in the classroom to fuel her quest for a more equitable world.
In addition to her role as a workshop and training facilitator, Yarde wears many hats: she is a spoken word artist, soon-to-be published children's book author, and equity education advisor for Anti-Racism and Anti-Oppression at McGill University.
We recently spoke to Yarde about her transition from Concordia graduate to community activist.
What drew you to the Human Relations program at Concordia?
I originally started in psychology, but the Human Relations program felt more like a space I wanted to thrive in and connect with others. I switched to that major because I was interested in the relationships between people that inform the way that we act.
The best part of the program was having an open dialogue with my classmates and professors. That was really rewarding.
What were some other highlights of your Concordia experience?
I was on the Stingers women's basketball team from 2009 to 2011. I moved to Montreal at 17 years old and didn't know anyone, so the team was a second family to me.
Other important parts of my experience were the different clubs I joined, such as the Concordia Caribbean Student Union (CCSU) and the International/Ethnic Associations Council of Concordia (IEAC). I got the chance to involve myself in work that was happening on campus and in the community.
How did your studies translate to your everyday life and career?
The work that I do now as a facilitator was definitely informed by that experience of being in group settings. I always knew that I wanted to work with and for people. Engaging in the Montreal community was important to me so I volunteered at places such as Head & Hands, a non-profit organization based in NDG, where I now sit on their board.
Along with my full-time position at McGill, I also do a lot of work independently with community organizations and initiatives. I'm a spoken word artist and performer and one of my poems has turned into a children's book — Dear Black Girls — currently available for pre-order.
Tell us about your current role at McGill.
I work primarily with faculty and staff, yet occasionally with students. It's about creating awareness and shifting towards equity, which focuses on the barriers in place within our society and how we can better meet people's needs.
I educate on identifying and understanding oppression, as well as how to intervene in these situations. I facilitate training and workshops in the workplace, equipping people with tools and knowledge to establish a more equitable environment.
I am also present for support and guidance on various issues, to create safe spaces around campus and to co-organize Black History Month at McGill.
What advice would you give to current and future students?
Try different things as much as possible. There's something empowering and exciting in being able to do that and to see what works for you. Whenever there is the opportunity to try something new, I'd really recommend it.
I would also say to try and find your people. Part of why my experience at Concordia was so rich was because I didn't feel alone. I really had to invest in building relationships. Especially considering the current landscape, relationships of any kind are so important.