Professor Rebecca Duclos, PhD
---
---
A life between academe and artists
I came to Concordia in 2010 as part-time faculty in Studio Arts and then returned in 2015 as Dean of the Faculty of Fine Arts. In the interim years, I was Graduate Dean at the School of the Art Institute of Chicago. Some years prior, I was the Director of the MFA program at the Maine College of Art, one of the earliest low residency, interdisciplinary MFAs in America. As a dual citizen, I have moved between America and Canada for academic positions over the years, but my heart and my ancestry is decidedly located in the North.
I have enjoyed a serpentining career that has toggled between academe and the cultural sphere, with "off book" forays into archaeology, sheep herding, and chefing. Long gaps, late life degrees, and living abroad have characterized my path. I hold a PhD in Art History and Visual Culture from the University of Manchester UK and an MA in Museum Studies from the University of Toronto. My undergraduate degrees are in Classical Studies and Near Eastern Archaeology (also U of T), and Art Education (York University). I am also recently certified as a death doula through the University of Vermont USA. I am always still learning!
Throughout my years of study—which were interrupted for travel and work in the cultural sector—I was fortunate to have wonderful support from the Banff Centre for the Arts, Concordia's Gail and Stephen A. Jarislowsky Institute for Studies in Canadian Art, the Cultural Theory Institute and the Centre for Museology at the University of Manchester in England, and the Getty Research Institute in the States. I will always be thankful for funding I received over the years from the American Association of University Women, the Social Sciences and Humanities Research Council of Canada, Arts Council England, and the Canada Council.
Prior to my teaching and administrative work back in Canada, I lived, worked, and studied away for a number of years. I taught in Museum Studies, Art History, and Studio Art departments at Deakin University AUS, the University of Manchester, and Manchester Metropolitan University UK, respectively. Between my Masters and PhD degrees, I held institutional appointments at the McMichael Canadian Art Collection, the Design Exchange, the Textile Museum of Canada, and The Manchester Museum.
I long for the days when I was an independent curator working on projects either solo, or as a collaborative duo with my now husband, artist David K. Ross. A decade of works include the "Manchester Letherium" at Cornerhouse UK, "As Much as Possible in the Time and Space Allotted" at Concordia's Leonard and Bina Ellen Art Gallery, "Voir/Noir" at the Musée d'art de Joliette QC, "Magnify" at the ICA at Maine College of Art USA, and two projects with Montreal's artist-run spaces Articule--"Telepathic Drawing Session"-- and Skol, "In this lack of containment lies a danger but also a power." Past publications include essays on artists Peter Cripps, Mike Nelson, Janet Cardiff, George Bures Miller, Lyne Lapointe & Martha Fleming, Gisele Amantea, Leah Garnett, Arnaud Maggs, and Spring Hurlbut.
Three of the most important passions I pursue presently are my work as a Representative Board Member for the European League of Institutes of Art (ELIA), my commitment to the Dying with Dignity movement, and my longstanding involvement with the greyhound rescue community (seven hounds later, and counting).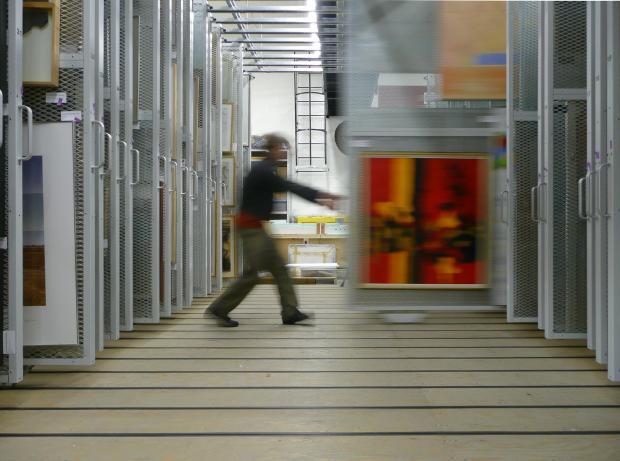 ---
Teaching activities
ARTH 298 Museological Modes: critical interventions through objects and architectures
Museological Modes is an intensive introduction to key concepts, challenges, and practices that have characterized museological discourse and interventionist action in cultural institutions over the past fifty years. Although the course is structured around select curatorial and artistic projects identified within the genre of "institutional critique," the thrust is, in fact, to engage in interpretive re-readings of projects through historical, theoretical, and critical narratives which exist for the most part outside the field of Museum Studies. Of interest to subversive scholars, critical cultural workers, and intellectual interventionists, Museological Modes will incorporate case study analyses, but also live conversations with practitioners and hands-on workshops in interpretive programming and exhibition design
ARTH 633C: The Place of Embedded Art Writing
This seminar takes advantage of our place amongst nine vibrant Fine Arts departments where creative production happens on a vast scale daily. The course brings emerging art historians, curators, writers, and critics directly into spaces of production and fabrication, rehearsal and experimentation at Concordia. We will not only produce work alongside creative practitioners whom we find in our midst, but will also look at other experiences of "embeddedness" as described by journalists, ethnographers, geographers, and zoologists in the field. This is a course for students who would like to develop their own approach to art writing—new ways to capture and compose, observe and articulate—in order to formulate a distinct voice through live interaction and critical conversation with peer practitioners.
Back to top
© Concordia University