David Morris, PhD
Professor, Philosophy
Graduate Program Director, Centre for Interdisciplinary Studies in Society and Culture

---

---
Education
PhD: The University of Toronto (1997)
MA: The University of Toronto (1992)
BA: The University of Toronto (1991)
My main interests are in phenomenology (esp. Merleau-Ponty) with a focus on the philosophy of the body, mind and nature in relation to current biology and science. My other interests include Hegel (in relation to 19th century German Idealism), Bergson, and ancient (esp. Aristotle) and modern philosophy.

I am currently studying the problem of the genesis of meaning and sense, in relation to biological and perceptual phenomena. This has led me to my book,
Merleau-Ponty's Developmental Ontology
, published by Northwestern University Press, in their Studies in Phenomenology and Existential Philosophy Series, winner of the 2020 Edwin Ballard Prize, awarded by the Center for Advanced Research in Phenomenology for an outstanding book in phenomenology. This book focuses on issues of development and ontology in Merleau-Ponty, in relation to current science, and advances my work on the problem of the genesis of meaning. In turn, this has led to my current book project, on
Time, Meaning, and Nature
,
which pursues new ways of conceptualizing time (and also place) so as to arrive at a new view of meaning as at once intrinsically arising with nature, yet contingently so. This also leads to new ways of thinking about nature.
See my
Academia.edu
site for my publications; many of my recent ones are on phenomenology or Merleau-Ponty in relation to contemporary biology and other sciences. My book
The Sense of Space
was published by SUNY Press in 2004. I am co-editor, with Kym Maclaren, of the collection
Time, Memory, Institution: Merleau-Ponty's New Ontology of Self.
I served as Chair of Philosophy from 2010-17 (with a sabbatical in 2014-15). In 2017 I received a Concordia Emerging Academic Leadership Award (Track 1) from the Office of the Provost. I am currently Associate General Secretary of the
International Merleau-Ponty Circle
and a member of the Advisory Editorial Board of
Continental Philosophy Review, and
the editorial board of Concordia University Press. I am currently Graduate Program Director of the Humanities PhD program.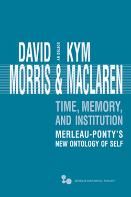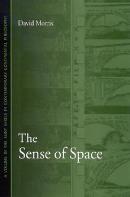 ---
Publications
For the most up to date list of my publications and presentations, please see my Academia.edu site. Many of my publications are available through this page and my Concordia Spectrum pages.

---
Teaching activities
Current Graduate Students
See below for a list of current supervisees and topics in the Philosophy MA program. I am also on committees of students in our Humanities PhD and Individualized Program.

| Student | Major research paper title or topic |
| --- | --- |
| Emmanuel Cuisinier | "Taking Over Subjectivity: The Intersubjective Nature of Being Heroic" |
| Sara Fortin | "The Phenomenon of Reading Information: Sophistry, Rhetoric and the Internalization of Language in Social and Political Discourse" |
| Donncha Coyle | "The Expressivity of Place-Memory: A Merleau-Pontian Approach to Phenomenological Homemaking" |
| Marcus Sorrentino | Processes of the Narrative Self |
| Anna Gorham | "The Surrealist Method as Epoché: A Phenomenological Analysis of Surreality" |
| Kathleen Sherman | Topic: Phenomenological Approaches to Wearable Technology |
Completed Graduate Students
See below for a list of recently completed supervisees, topics, and placements in the Philosophy MA program. I am also on committees of students in our Humanities PhD and Individualized Program.

Student
Major research paper or thesis title

Placement
Kristen Lewis
"The Future of Hegel's Art: Extending Hegelian Aesthetics for Contemporary Artforms" (MRP 2020)

Art History PhD, Concordia U

Guillaume Boucher
"The Future of Hegel's Art: Extending Hegelian Aesthetics for Contemporary Artforms" (MRP 2020)

Philosophy PhD, U de Montréal
Shawn Huberdeau
"Foucault's Archaeological Method: Dispersing The Temporal Unity Of Phenomenological Experience" (MRP 2020, , Co-Supervisor with E. Angelova)
Philosophy PhD, Villanova U
Sierra Billingslea
"Illegal Skin, White Mask: A Critical Phenomenology of Irregular Child Migrants and the Maintenance of Whiteness in the United States" (MRP 2020)

Troy Klassen
"Being-with Others Online: A Heideggerian Analysis & Nancian Critique of the Authentic Self in the Digital World" (MRP 2020)

U of Toronto Law
Raymond Cacciatore
"Re-opening the Body Schema to a Shared Temporality: A Phenomenological Investigation into the Therapeutic Potential of Psilocybin-Assisted Therapy for Depression" (MRP 2020)
Zeno Serban
"The Value of Existence, Beyond Life: Towards a More Versatile Environmental Ethic" (MRP 2020)
Philosophy PhD, U North Texas
Will O'Shea
Topic: Hegel on Temporality and Habit (MRP 2019)
Philosophy PhD, York University
Cameron McIntyre
"Sovereignty and its relation to the death penalty in Hegel's Phenomenology of Spirit" (MRP 2019)
Wills, Justin
"The Mystic's Experience of Time: Understanding Teresaof Avila through Buber's Philosophy of Dialogue and Levinas's Philosophy of Relation" (MRP 2018)

Gallivan, Laura
"An Experiential, Inclusive Approach to Hope" (MRP 2017, Co-Supervisor with M. Barker)

Counselling Psychology MA, McGill U
Polce, Gabrielle
"An Analysis of Time's Involuntariness in Merleau-Ponty's

Phenomenology

Through Habits and Their Constructive Interruption" (MRP Sep 2017, Co-Supervisor with E. Angelova)

Rollans, Kay
"Being Together with the World: On Metaphoric Expression as a Clue to Merleau-Ponty's Ontology" (MRP, Aug 2017, Co-Supervisor with M. Fritsch)
Ramusovic, Zlatan
"Negativity and the Individual in the "Comedy" Section of the Phenomenology of Spirit" (MRP, Dec. 2016)
Leon-Carlyle, Rawb


"What Red is Doing when No One is Looking: Colour, Qualia, and Synesthesia" (MRP)

Philosophy PhD Program, The Pennsylvania State University

Scott, Blake


"Expression, Institution and the Problem of Historicism in Merleau-Ponty", (MRP, August 2016)
School of Law (J.D.), U British Columbia
Hensby, Eben


"Heidegger and Derrida on Animals and World: Questioning the Purity of the Animal-Human Difference in The Fundamental Concepts of Metaphysics" (MRP, June 2015)

Placed in Philosophy PhD Program, University of Guelph

Chelin, Didier

"Repetition, Performativity, and Gender Reversibility: Butler and Merleau-Ponty on the Temporality of the Lived Body" (MRP, September 2014)

McGill law school

Niemyska, Edyta

"Two Senses of Immanence in Simone de Beauvoir's The Second Sex and Female Body Comportment" (MRP, September 2014)



Mclay, Sarah

"Traumatized Sense-making: On Merleau-Ponty, Traumatic Memory, and Institution" (MRP, August 2014)

Philosophy PhD, University of Oregon

Alarie, Stephane

"Agency and the Speed of Time: Conceptual Contributrions Through Husserl and Recent Neuroscience" (April 2014, MRP)



Wilkins, Emily

"Merleau-Ponty on the Capacity to Bear Freedom: The Hidden Art of Coping" (April 2014, MRP)



Comeau, Fred

"A Phenomenological Critique of Wheeler's Action-Oriented Representation" (April 2014, MRP)

Computer Science PhD, University of Manitoba

Arnoux, Benjamin

"Movement as Drama: Working toward a Merleau-Pontian Theory of Acting" (April 2013, MRP)



Renner, William

"Collective Cognition: An Enactive Account, Via Concepts of Sympoiesis and Super-organisms" (April 2013, MRP)



Hadisi, Mohammad
Reza Karim

"Kant's Revisionary Metaphysics: The Role of Non-Conceptual Contents of Cognition in Transcendental
Idealism" (August 2012, MRP)

Philosophy PhD Program, University Illinois at Chicago

Medeiros, Darren

"The Phenomenology of Minimal Actions: Merleau-Ponty on Habit and the Prepersonal." (August 2012, MRP)

Philosophy PhD Program, Rice University

Landreville, Danielle

"Sleep, Lateral Passivity and Divergence in Merleau Ponty's Passivity Lectures" (August 2012, MRP)

Placed in Philosophy PhD Program, University of Guelph

Worthy, Jay

"The Spatial and Temporal Conditions of Dasein as Deseverance: A question of Priority " (2011, MRP)

Philosophy PhD Program, University of Alberta

Martin Rubio, Tristana

"Learning to Dwell: The Role of Lived Space in Experiences of Ageing" (2010, MRP)

Philosophy PhD Program, Duquesne University; awarded Masters in Architecture, Cultural Meditations and and Technology, McGill University (2010-11)