Arielle Dascal
Pursuing a Master of Science (MSc)
Physics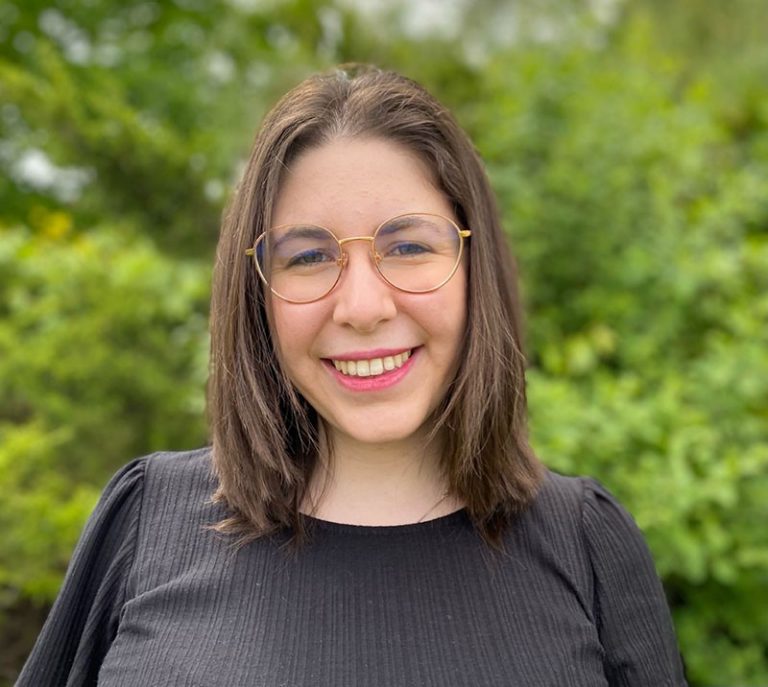 My advice for students is to have an open mind and explore their options.
What did your path to graduate studies look like?
I've had a passion for physics since I was a child, but my journey has had its challenges. I struggled while studying Science at John Abbott and came close to quitting the program and finding a different avenue in life. My first modern physics course reignited my passion for the topic and gave me the drive to pursue astrophysics at university.
In year three of my undergrad, a friend reached out and suggested I join her in working on a special project, which has now evolved into Space Concordia's Space Health division. Ironically, this is where my interest in astrophysics (while still very strong) diverted into medical physics. With medical physics, I can use my knowledge of physics to help solve medical problems. I personally found this incredible.
In my final year of the program, I was faced with the daunting realization that there's life after undergrad. I knew I wanted to keep exploring the medical physics field and reached out to my now supervisor, Dr. Christophe Grova. He introduced me to his ongoing projects and lab members, and after a few meetings, I decided to join the lab. I am very happy I did!
Tell us about your research
My thesis focuses on the investigation of connector hubs in the brain and their glucose metabolism in patients with drug-resistant epilepsy. The hope is that this work will shed light on important mechanisms associated with epilepsy and define new biomarkers associated with the disease, which can eventually be used to predict postsurgical outcomes in patients. I'm also a member of the Multimodal Functional Imaging Lab (Multi FunkIm) run by Dr. Christophe Grova. The lab is based out of the Physics Department at Concordia, where we work in conjunction with the Montreal Neurological Institute (MNI) and McGill University.
What are the advantages of continuing your studies at Concordia—from undergraduate to graduate studies?
One advantage is the familiarity you have while adjusting to the different world of graduate school. You have previous relationships with the faculty and staff around you, know where to go for support when needed, and know of the resources at your disposal. Starting graduate studies is overwhelming. You're no longer an individual but a team member doing work that has real-world applications.
Any advice for current undergraduates who are considering graduate studies at Concordia?
My advice for students is to have an open mind and explore their options. They should take time to speak to professors in their department and learn about their work. I highly recommend seeking out opportunities and taking advantage of them when they arise. The path I ended up pursuing is not what I envisioned for myself five years ago when applying to Concordia, but I went through the program with an open mind and took advantage of multiple opportunities that came my way.
How do you navigate school-life balance?
I believe that everyone needs to have something outside of their studies, otherwise, burnout is inevitable. Fortunately, I have various outlets that I am passionate about. One is music. I have been taking piano lessons for the past 17 years and have no intention of stopping anytime soon. In the last two years of my undergrad, I was a member of Space Concordia's Space Health Division and in my final year, I joined Concordia's Undergraduate Chemistry, Biochemistry and Physics Society (CUBCAPS). I enjoyed CUBCAPS so much that I decided to continue with leadership within the Physics Department on the graduate side!