Dr. Pablo Bianucci, PhD
Associate Professor, Physics
Graduate Program Director, Physics

---

---
Education
PhD (The University of Texas at Austin)
Research interests
Physics and applications of nano- and micro-photonic devices
Optical properties of nanomaterials
Interaction of nanomaterials with optical resonators
Applications of optical resonators
---
Research activities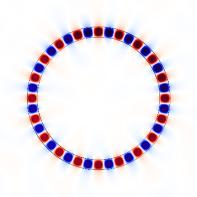 Simulated magnetic field profile of a resonant mode in a photonic crystal ring resonator
Photo credit: Kathleen McGarvey-Lechable
Scanning electron microscope image of a photonic crystal ring resonator fabricated on the Silicon-on-Insulator platform.
Photo credit: Kathleen McGarvey-Lechable and Amir Hassanpour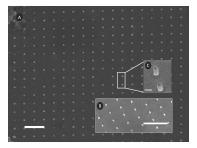 Scanning electron microscope images of patterned nanorods on silicon substrates. Panel A is a view from the top, while insets B and C are 60-degree-tilted views. The Scale bars indicate 1 µm for A and B, and 200 nm for inset C.
Photo credit: Amir Hassanpour
---
Selected publications
---
Teaching activities
Analytical mechanics (PHYS 245)
In this course, we apply calculus and vector calculus to describe and predict the motion of macroscopic objects.
Solid State Physics (PHYS 358)
This course is an introduction to the Physics of crystalline materials.