Emma Despland, PhD
---
---
Education
B.Sc. Environmental Biology (McGill)

M.Sc. Biologie (Laval)

D.Phil. Zoology (Oxford)
Research interests
My research examines plant-insect interactions at the level of the individual organism, focusing on behaviour, nutrition and chemical ecology.
I investigate questions about the roles of social relationships with conspecifics and of trophic relationships with food plants and natural enemies. My focus is on outbreaking pest insects, both in Canada (Forest Tent Caterpillar and Spruce Budworm) and internationally (desert locust), and in conservation in the Montreal urban landscape and in the neotropics.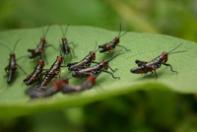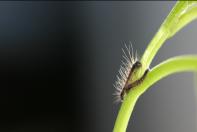 ---
Teaching activities
---
Research activities
Graduate opportunities with the following on-going projects:
Trophic relationships in forest tent caterpillar outbreaks

Trophic relationships of invastive insects
Please contact me for more information.

Current and former lab members can be found
here
.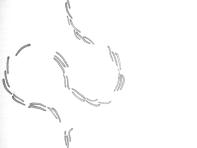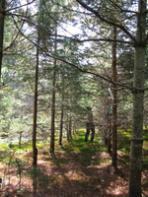 ---
Publications
Bellemin-Noël, B., Bourassa, S., Despland, E., De Grandpre, L., Pureswaran, D.S. (2021) Improved performance of the eastern spruce budworm on black spruce as warming temperatures disrupt phenological defences.

Global Change Biology

, 27(14):3358-3366

Despland, E. (2021) Selection Forces Driving Herding of Herbivorous Insect Larvae. Frontiers in Ecology and Evolution, 9


Despland, E. (2019

)

Caterpillars cooperate to overcome plant glandular trichome defenses.

Frontiers in Ecology and Evolution, 7(JUL)

Despland, E. (2018) Effects of phenological synchronization on caterpillar early-instar survival under a changing climate. Canadian Journal of Forest Research, 48(3):247-254.


Despland, E., Gervais, D. and Morcos, L. (2017) Double allomimesis of advancing and retreating individuals maintains cohesion in exploring groups of nomadic caterpillars. Behavioral Ecology and Sociobiology, 71(3).0.

Despland, E. (2014) Butterflies of the high-altitude Atacama desert: Habitat use and conservation. Frontiers in Genetics, 5

Despland, E. (2013) Plasticity of collective behavior in a nomadic early spring folivore. Frontiers in Physiology, 4(54):1-11.

Colasurdo, N., Gélinas, Y. and Despland, E. (2009) Larval nutrition affects life history traits in a capital breeding moth. Journal of Experimental Biology, 212(12):1794-1800.

Buhl, J., Sumpter, D.J.T., Couzin, I.D., Hale, J.J., Despland, E., Miller, E.R. and Simpson, S.J. (2006) From disorder to order in marching locusts. Science, 312(5778):1402-1406.
Outreach:
View the complete list of publications
---
Artistic performances
---