Eva Brandl, MFA, BFA
Part-time Instructor, ARTX and Sculpture

---
---
Eva Brandl, born in Stuttgart, Germany, lives and works in Montreal. She studied stage design at the Conservatoire before completing her B.F.A. at Université Laval in Québec City (1974) and her M.F.A. at Concordia (1979), and also undertook graduate study in media drama at the Université de Montréal (1981-82).

Eva is a part-time instructor in Concordia's Department of Studio Arts, and she also teaches at Montreal's Marianopolis College.

Since the early eighties a major part of her work has been focused on large installations, drawing on a variety of media and forms of presentation. Her sculptural ensembles have been featured in numerous exhibitions in Quebec, Canada and abroad.
Education
BFA Université Laval (Québec City), 1974
MFA Concordia University, 1979
Areas of expertise
Sculpture/installation broad range of media
Research interests
Climatic spaces

Themes in dialog with architecture, landscape and environmental esthetics.

Considers implications of new forms, methods and ideas related to spatial experience in the forum of contemporary culture.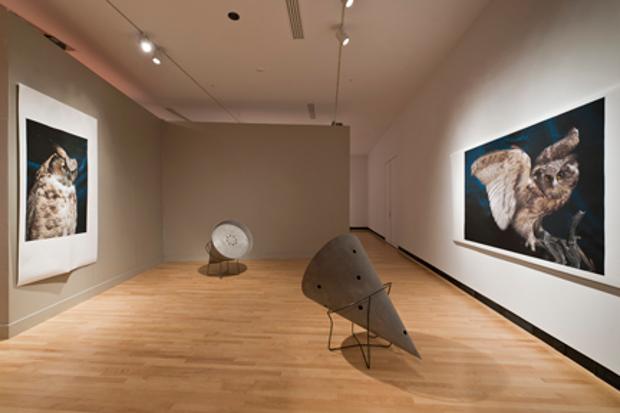 They own the night, 2010, digital photography, aluminum, steel, sound component