Beverly McGuire
Part-time Instructor, Music

---
---
Beverly McGuire Opera Singer and Concert Recitalist has been teaching all levels of voice students, Undergraduates and Graduates in Diploma in Advanced Music Performance Studies in the Music Department of Concordia University since 1991 and also has a private voice studio.
With over thirty-five years of voice teaching, she possesses a vast knowledge of experience and repertoire with which she guides her students from their earliest stages of development to concert length graduation recitals.
She has coached singers in operatic ensembles, oratorios, chamber works, musicals, operettas, celtic folk as well as for important auditions.
A firm believer in one's individual sound,she guides her students both technically and musically to find their uniqueness.
A versatile performer, Beverly has sung in Opera, Concert Recitals, Oratorios, Traditional Celtic, Folk and Broadway Musicals and is a well-known Soloist in many of Montreal's churches, synagogues and basilicas.
Beverly graduated from McGill University in Voice Performance where she was the recipient of the Schiller Award, from the Opera School at the University of Toronto, she received the Production Fund Scholarship, from the Academy of Singing at The Banff School of Fine Arts, the Tuition Scholarship and from Vanier College, the "Outstanding Achievement in Performance" Scholarship.
While in her first year at McGill University, she auditioned for Wayne Riddell, renowned choir-master and Choral Conductor of The Tudor Singers of Montreal and attained one of the coveted positions of the nineteen-voiced professional chamber ensemble, one of the most prestigious chamber choirs in Canada.
As a member of The Tudor Singers, she had the privilege of going on Canadian tours and of Europe which included such countries as England, Scotland, France, Germany, Holland, Luxembourg, Belgium and Switzerland.
This excellent ensemble participated in many radio and television broadcasts and recordings, as well as concerts and oratorios with renowned soloists such as Canadian Contralto,Maureen Forrester.
Throughout her six years with the ensemble, they also premiered new choral works, sang with Le Chœur de l'Orchestre Symphonique de Montréal under the direction of Charles Dutoit and guest conductors including Franz-Paul Decker.
Other highlights include performing at the Calgary Olympic Arts Festival and joint concerts with professional ensembles, the Elmer Isler Singers of Toronto and The VancouverChamber Choir.
This invaluable experience of such a high level of performance instilled a sense of professionalism and awareness of the unexpected demands a career in music entails.
While attending The Banff School of Fine Arts Academy of Singing and Master Classes, she worked with distinguished coaches Martin Isepp (England) and Tom Muraco (New York).
The course included intense coaching and performance of German Lieder and French Mélodie.
She felt a strong affinity with this repertoire and many concert recitals followed.
Following rigorous auditions in Canada, Beverly was one of the first twelve singers chosen for l'Atelier Lyrique de l'Opéra de Montréal, an artist-in-residence program for Canadian opera singers.
While at the Atelier Lyrique de l'Opéra de Montréal, under the direction of renowned opera coach and conductor, Jacqueline Richard, she attended daily opera coachings, masterclasses, acting classes, language and stage production.
She also learned many roles and excerpts culminating in a performance at Festival de Lanaudière, one of the most prestigious classical music events in North America which features both national and international soloists.
In her career, she has performed successfully as both a mezzo and lyric soprano, making her aware of the challenges that each voice type presents.
She studied with distinguished voice teachers Huguette Tourangeau, Marie Daveluy, Mary Morrison and Jo Anne Bentley.
Her studio is diverse.
Many of her students are pursuing professional careers in Concert Recitals, Opera, and Musicals and as voice teachers. While some have had success elsewhere, many performing Montreal's musical productions, such as L'Opéra deMontréal, Montreal West Operatic Society, Lakeshore Light Opera, Lyric Singers, MSO choir, and as Oratoriosoloists.
Some have become successful pop singer/songwriters with promising careers, while others enjoy singing in community choirs, classical musical ensembles or for their own pleasure and enjoyment.
She enjoys the challenge of teaching all. Her intuitively sensitive approach allows each individual voice to have its own uniqueness and personality.
Her vast knowledge and performances of Classical, Folk, and Traditional Irish Music have enriched her journey as a singer,for she enjoys taking this knowledge and experience, and imparting it to her students. She seeks to understand and help individuals to pursue their own musical journey.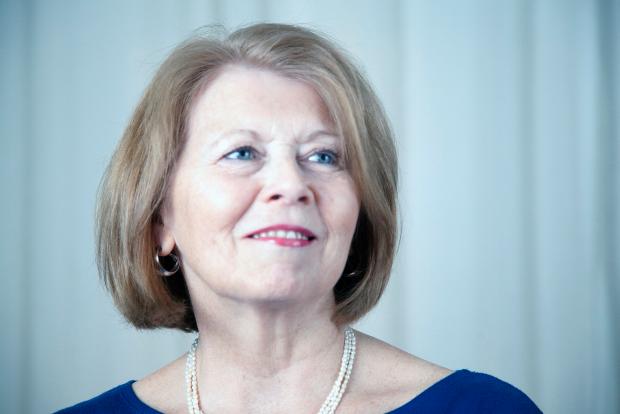 ---
Artistic performances
She has also performed Irish Gaelic music at many venues and festivals including the Montreal International Celtic Festival, Féstivale Shawinigan, Vermont Irish Heritage Cultural Center , Quebec City and The Weave Shed (Cornwall) as lead singer of Maeve, her Celtic Quartet. They were winners in Discovery 2000 (Multi Musique Montréal)
Beverly was a featured singer in the award-winning, Irish musical dance-drama "From Galway to Grosse Ile" under the direction of Irish dance choreographer, Bernadette Short.
In 2013, she was one of three Irish Sopranos invited to perform in a sell-out concert at Oscar Peterson Concert Hall, entitled "Toast to Ireland".
She is also music director and one of the principal singers in the annual Montreal Bloomsday Festival and was recently invited to repeat the concert at Festival Alexandria.
In 2007, she directed and staged "Tiny Operas", a trilogy of three operas by Susan H. Bingham, based on short stories by O. Henry.
---
Recordings
Beverly is featured on the followingclassical cd's :
"Shelley Portait" by JeanCoulthard, a world premiere

"Sherman Friedland in Concert", aselection of Brahms songs

"An Mhaighdean Mhara" (theMermaid) a self-produced solo Celtic album of Gaelic songs (2001)
One reviewer wrote..." all the songshave a certain ethereal quality about them thanks to her enchantingsoprano."
---
Research activities