Bonnie Harnden, MA, RDT
Associate Professor and practicum coordinator, Drama Therapy, Creative Arts Therapies

---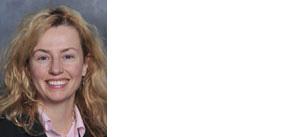 ---
Bonnie Harnden joined Concordia University as anAssistant Professor in the fall of 2007 after working 12 years at theMontreal Children's Hospital Department of psychiatry. At theChildren's, her clinical and research work was focused on healingpsychopathology in children and high risk youth through buildingresiliency, and working with parents to build and strengthen attachmentpatterns and family communication. Bonnie is currently involved withresearch at the Montreal Children's hospital involving adolescentsdiagnosed with borderline personality disorder and is alsoinvestigating the use of play therapy and its effectiveness inalleviating the symptoms of depression in children. Bonnie is alsoworking on an arts-based research project which is an auto-ethnographyperformance piece. This piece explores the mother-daughter relationshipand the development of sexuality in women and how trauma mediates thisrelationship and the development of sexuality. Thisresearch/performance piece will be presented this fall in New York atthe drama therapy conference. In addition, Bonnie is also apsychoanalytic candidate and in private practice with individuals,couples, and families.
---
Publications
Selected publications / works of interest
Greenfield, B., Harnden, B. Previously Suicidal Adolescents: Predictors of Six-Month Outcome. (2008). Journal of the Canadian Academy of Child and Adolescent Psychiatry. 17(4): 197-201.
Harnden, B., Rosales, A., Greenfield, B. Outpatient art therapy with a suicidal adolescent female. (2004). The Arts in Psychotherapy. 31 (3); 165-180.
Harnden, B. (2008). Reverie on Becoming an Analyst. (2008). Canadian Journal of Psychoanalysis. 16: 305-310.
Bonnie has also co-authored another publication during the 2008 calendar year on the Borderline Personality Disorder (BPD) data set while collaborating with Dr. Brian Greenfield in the Department of Psychiatry of McGill University Faculty of Medicine. They will soon submit their findings concerning the four-year follow-up of that BPD cohort, which they conducted through funding from the Hogg Family Foundation ($165,000) and the Montreal Children's Hospital Foundation ($15,000), and for which Bonnie was a co-investigator.