Dr. Thomas Waugh, PhD
Distinguished Professor Emeritus of Film Studies and Interdisciplinary Studies in Sexuality, Cinema

---
---
Thomas Waugh, born the year of Aag, Le dément du lac Jean-Jeunes, Feeling of Hostility, Louisiana Story, Rope, and La Terra Trema, is Distinguished Professor Emeritus of Film Studies and Interdisciplinary Studies in Sexuality. His research publications and teaching on documentary have touched on Quebec direct cinema, Joris Ivens, the National Film Board of Canada, independent work from India, and committed cinema.His interests in sexual representation span queer film and video, pornography and homoeroticism in moving image media as well as photography and graphic art,Canadian and Quebec cinema, and HIV/AIDS. Waugh's books include the anthologies, Show Us Life: Towards a History and Aesthetics of the Committed Documentary (1984) , Challenge for Change: Activist Documentary at the National Film Board of Canada (with Michael Baker and Ezra Winton, 2010), The Perils of Pedagogy: The Works of John Greyson (with Brenda Longfellow and Scott MacKenzie, 2013), and I Confess: Constructing the Self in the Third Sexual Revolution (with Brandon Arroyo, forthcoming 2017); the collections The Fruit Machine: Twenty Years of Writings on Queer Cinema (2000) and The Right to Play Oneself: Looking back on Documentary Film (2011);the monographs Hard to Imagine: Gay Male Eroticism in Photography and Film from their Beginnings to Stonewall (1996), The Romance of Transgression in Canada: Sexualities, Nations, Moving Images (2006), Montreal Main (2010), and The Conscience of Cinema: The Works of Joris Ivens 1912-1989 (2016) (http://en.aup.nl/download/9789048525256.pdf); and the edited art books Outlines:Underground Gay Graphics From Before Stonewall (2002), Lust Unearthed: Vintage Gay Graphics from the Dubek Collection (with Willie Walker, 2004), Gay Art: A Historic Collection (scholarly edition, with Felix Lance Falkon, 2006), and Comin' At Ya! The Homoerotic 3-D Photographs of Denny Denfield (with David L. Chapman, 2007). Waugh's current research interests are an interdisciplinary approach to confessionality. He is also co-editor with Matthew Hays of the series of 19 monographs Queer Film Classics (Arsenal Pulp Press, Vancouver).. He was the founder of the Concordia Community Lecture Series on HIV/AIDS 1993-2017, and of the Queer Media Database Canada-Quebec, 2006-.
Education
PhD (Columbia University)
Research interests
Documentary cinema, sexual representation, queer studies, Canadian cinema, AIDS representation, queer film and video, Joris Ivens, Indian cinema.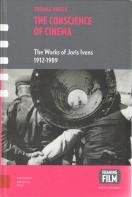 The Conscience of Cinema: The Works of Joris Ivens 1912-1989 (2016)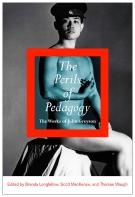 The Perils of Pedagogy: The Works of John Greyson (2013)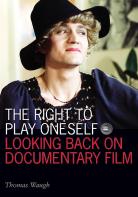 The Right to Play Oneself: Looking back on Documentary Film (2011)