Professor Rosanna Maule, PhD
Professor (Film Studies), Cinema

---
Office:
S-FB 337
Faubourg Building,
1250 Guy
Phone:
(514) 848-2424 ext. 4615
Email:
rosanna.maule@concordia.ca
Availability:
Office Hours TBA

On Sabbatical in Summer/Fall 2021

---
Professor
Rosanna Maule is Professor of Film Studies at the Mel Hoppenheim School of Cinema, Concordia University, Montreal. She joined Concordia University in 2000. She holds a PhD (2000) in Communications with concentration in Film Studies from the University of Iowa, USA.
She is the author of Digital Platforms and Feminist Film Discourse: Women's Cinema 2.0 (Palgrave, 2016);

Beyond Auteurism: New Directions in Authorial Film Practices in France, Italy, and Spain since the 1980s
. (Bristol: Intellect Books, 2008) and the main editor of In the
Dark Room: Marguerite Duras and Cinema
(Oxford: Peter Lang, 2009). She is completing a book about a number of film and video organizations mainly run by women that have emerged in Europe and North America since the 1970s and are still active today as instances of the resilience of feminist and LGBTQI media practices
She has published several articles in film journals and book chapters and has edited special issues of film journals in her areas of expertise. With Guylaine Dionne, she co-directed a
feature-length documentary film about the role of women filmmakers in narrative films, completed in 2018. The film had its world première at the Seoul's Women's Film Festival and has been screened at the Cinemathèque québécoise in July and August 2018.
In September 2016 she organized the international film conference Women, Film Culture, and Globalization at Concordia University.
She is a member of two international networks devoted to feminist historiography, the Film History International and the Women's Cinema Global, and a collaborator of TECHNE, an international research team which investigates the technical history of cinema in the digital age. She is on the editorial board of the international film journal Mimesis.
Education
PhD (University of Iowa)
Research interests
Film history and historiography, with an emphasis on Western European cinemas, early cinema, contemporary film theory, including feminist theory and criticism, issues in authorial film practices, theories of national cinemas, postmodernism, women's cinema and new media, cinephilia, women and film culture .
At Concordia University Maule teaches courses and seminars based on her areas of expertise.
Additionally, she regularly teaches workshops at the Escuela Internacional de Cine y Television EICTV (San Antonio de los Baños, Cuba) and doctoral seminars at Roma 3 University, two institutions with which she has helped establish academic links.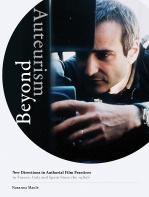 Author of Beyond Auteurism (2008)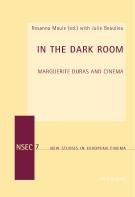 Author of Dark Room: Marguerite Duras and Cinéma (2009)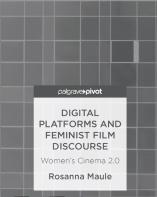 Author of Digital Platforms and Feminist Film Discourse (2016)
Back to top
© Concordia University