Peter Rist, PhD
Professor (Film Studies) , Cinema

---
---
Peter Rist served as Chair of the Mel Hoppenheim School of Cinema for eight of the last sixteen years. Teaching primarily in the undergraduate film studies program, his courses include numerous national cinema and film aesthetics courses. Rist is currently writing a Historical Dictionary of South American Cinema, and contributes articles regularly to the online journal of film studies, Offscreen. Rist has edited books on Canadian and South American Cinema, and has written articles on 3rd Cinema, experimental film/installation/performance art, his PhD thesis explored Style in the Early Films of John Ford. Over the last five years he has completed book chapters on Korean, Chinese, Hong Kong, and African film, including pieces on the action film directors, King Hu, Johnnie To, and Wai Ka Fai, and an essay on The Presence (and Absence) of Landscape in Silent East Asian Films.
Education
PhD (New York University)

Areas of expertise
History of film style (especially of the moving camera) , silent cinema, South American cinema, Asian cinemas (including Hong Kong, China, Korea, Japan and Iran).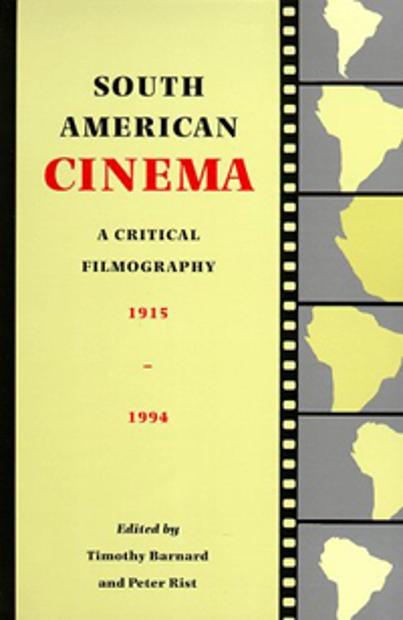 South American Cinema - A Critical Filmography (1915 - 1994)