Masha Salazkina, PhD
Associate Professor (Film Studies), Cinema
Concordia University Research Chair in Transnational Media Arts and Cultures

---

---
Masha Salazkina's work incorporates transnational approaches to film theory and cultural history with particular focus on different forms of film education.

Her first book In Excess: Sergei Eisenstein's Mexico (University of Chicago Press, 2009) positions Eisenstein's unfinished Mexican project and theoretical writings within the wider context of post-revolutionary Mexico and global cultures of modernity. In 2014 she co-edited the collection Sound, Speech, Music in Soviet and Post-Soviet Cinema (Indiana University Press).
Her new book project traces a trajectory of materialist film theory through the discourses of early Soviet cinema, institutional film cultures of the 1930s-1950s Italy, and critical debates surrounding the emergence of New Latin American Cinemas.

Dr Salazkina has published in Cinema Journal, October, Screen, KinoKultura, and in several edited collections, and has been coordinating the publications of translation of film theory and criticism from around the world.

Most recently, she guest-edited a special issue of Framework on Geopolitics of Film and Media Theory (Fall 2015), and co-edited a dossier of Canadian Journal of Film Studies on Les rencontres internationales pour un nouveaucinéma which reconstructs the history of the important international meeting of political film makers, critics and producers which took place in Montreal in 1974.

She is also involved in a collaborative research project investigating the broader history of international festivals of Asian, African, and Latin American cinema in the 1960s-70s.
Education
PhD (Yale University)
Keywords
transnational approaches to film history and theory, Soviet film, Latin American cinemas, "Third Cinemas" and film festivals, Marxist cultural discourses, theories of globalization and modernity, history of film education.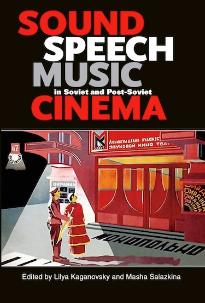 Sound, Speech, Music in Soviet and Post-Soviet Cinema
Photo credit: Indiana University Press, 2014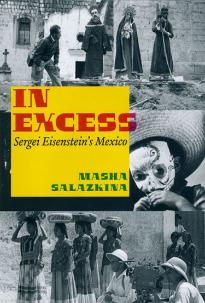 In Excess: Sergei Eisenstein's Mexico
Photo credit: University of Chicago Press, 2009
---
Teaching activities
FMST 800 (PhD Pro Seminar): The Geopolitical Imaginary of Film Studies
FMST 804 (PhD ProSeminar): Cinema History and Education
---
Publications
Select recent writings (full text available online):
"Retracing the Steps of Marxist FilmTheory: Moscow, Rome, L'Havana." October139, Winter 2012.
http://spectrum.library.concordia.ca/974945/
"Soviet-Indiancoproductions: Alibaba as Political Allegory".Cinema Journal, 49 (4), 2010.
http://spectrum.library.concordia.ca/978004/
"Sergei Eisenstein" (with KatarinaMihailovic) in Oxford Bibliographies inCinema and Media Studies. Ed. Krin Gabbard. New York: OxfordUniversity Press, 2012
http://www.oxfordbibliographies.com/view/document/obo-9780199791286/obo-9780199791286-0134.xml
"Baroque Dialectics or DialecticalBaroque?: Eisenstein in/on Mexico" in EuropeanFilm Theory, ed. Temenuga Trifonova, Routledge AFI Film Readers' Series,2008.
http://spectrum.library.concordia.ca/975022/