Dr. Donato Totaro, PhD
Part-time Faculty (Film Studies), Cinema

---
---
Donato Totaro received his PhD in Film & Television from the University of Warwick(UK), supervised by the late Victor F. Perkins, and has been a Film Studies lecturer at Concordia University (Montreal, Canada) since 1990. Totaro has been the editor of the longest running monthly online film journal, Offscreen, since its inception in 1997, and member of AQCC "Association québécoise des critiques de cinéma" since 2004.
Education
PhD (University of Warwick)
Research interests
Horror genre, film style, cinema and temporality, film criticism.
Areas of expertise
Andrei Tarkovsky, horror genre, film style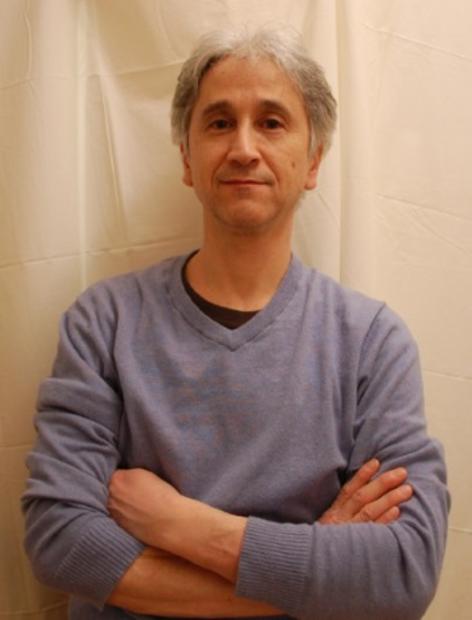 ---
Teaching activities
Courses taught
Lecture courses taught include "Introduction to Film Studies", "Film Comedy," "Film Aesthetics," "Montage Aesthetics," "History of Film to 1959," "Horror and Fantasy," "The Good, the Bad, and the Ugly: Italian Popular Genres" and "Moving Camera Aesthetics." Seminars taught include "The Art and Practice of Film Criticism," "Discourses on the Horror Genre," and "Time, Temporality and Cinema."
Teaching Awards
2018: The Oksana and John Locke Award: The First 100 Years of Cinema, April 26, 2018

2017:

The Faculty of Fine Arts Distinguished Teaching Award,

Recipient,

April 28, 2017

2015:

The Faculty of Fine Arts Distinguished Teaching Award, Nominee

1993-2017: CUPFA Professional Development Grant: 1993, 2000, 2004, 2006, 2016

2014:

The Faculty of Fine Arts DistinguishedTeaching Award, Nominated

2005:

Winner of "Outstanding Achievement in Film Studies," Part-Time Teaching Award
---
Research activities
Film Criticism
Study and application of a new tool in film criticism, the audio visual essay
The Face at the Window
My research is a long running study of how the iconic image of a face appearing at a window has functioned as a multifaceted signifier for the development of theoretical discourses around the horror genre (monster/victim, inside/outside, looker/looked at, passive gaze/active gaze, sympathetic/non-sympathetic, seen/unseen, on-screen/off-screen, etc.).
Research, Academic and Professional Awards
-Canada Council for the Arts, Grants to Literary and Art Magazines For Electronic Magazines. A
warded to
Horschamp, Offscreen
and an upcoming new online film platform of audio-visual and sound-based film criticism with a focus on Canadian film,
Zoom Out
. Successful yearly applications from 2002-2019, for an aggregate grant total of over $200,000.00
-1997-2000 : Social Sciences and Humanities Research Council of Canada Scholarship
Fonds pour la Formation de Chercheurs et L'Aide à la Recherche (Quebec)

-1987-1989: Fonds pour la Formation de Chercheurs et L'Aide à la Recherche (Quebec)
-1988-89: Research Grant, Faculty of Graduate Studies, York University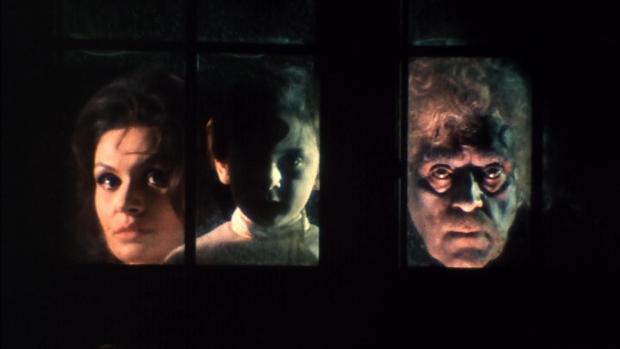 Example of an iconic faces at the window image, from Black Sabbath, 1963
---
Publications
Andrei Tarkovsky
(Forthcoming December 2019) "Temporality and the Long Take in Stalker." ReFocus:The Films of Andrei Tarkovsky. Sergei Toymentsev, ed., EdinburghUniversity Press
"Art For All 'Time': Andrei Tarkovsky's Sculpting in Time," Film-Philosophy,February 2000, vol. 4 no. 4, [journal on-line]; available from http://www.film-philosophy.com/vol4-2000/n4totaro
The Films of Andrei Tarkovsky, by Graham Petrie & Vida T. Johnson, "Book Review Essay," Canadian Journal of Film Studies/Revue canadienne d'études cinématographiques,Vol.4 No. 2 (Fall 1995): 51-59
"Time and the Film Aesthetics of Andrei Tarkovsky," Canadian Journal of Film Studies/Revuecanadienne d'études cinématographiques Volume2, No. 1 (Spring, 1992): 21-30
Plus many essays on Tarkovsky published on Offscreen.
Interview subject about Tarkovsky on Cosmoetica, #89:
Horror publications
"Fantasia Turns 20: The Return of the Retro Aesthetic." August 2017. Cine-Excess Special Issue: Mark of the Devil
"A.I.: Artificial Intelligence (Steven Spielberg, 2001) as Intertexual, Reflexive Monster." Ed.Adam Zanzie. The Take2 Guide: Steven Spielberg. New York: Digiaction, Take 2 Publishing,pp. 366-372.
"Jose Mojica Marins," & "South American Horror." Historical Dictionary of South American Films. Ed. Peter Rist (Scarecrow Press, 2014).
"Masters of Horror" in Cult TV.Ed. Stacey Abbott, I.B. Tauris Publishing, 2010, p. 87-90.
"I Vampiri" and "The Bloody Pit of Horror" in 100 European Horror Films ed. Steven Jay Schneider. London: BFI (British Film Institute), 2007, p. 29-30, 117-119. "The Italian Zombie Film:From Derivation to Reinvention," in Fear Without Frontiers,ed. Steven Jay Schneider, 161-173.
Essays on "City of the Living Dead," "The Beyond," "The House by the Cemetery," "Demons," "Demons 2," and"Dellamorte, Dellamore" in Eaten Alive!: Italian Cannibal andZombie Movies, ed., Jason Slater, 128-131, 165-169, 173-176,193-199, 231-235
Dozens of essays on the horror genre in Offscreen.
Back to top
© Concordia University