John Potvin, PhD
Department Chair, Art History
Professor, Art History
Associate Editor, Journal of Design History
Member, Centre for Sensory Studies

---
Office:
S-EV 3820
Engineering, Computer Science and Visual Arts Integrated Complex,
1515 St. Catherine W.
Phone:
(514) 848-2424 ext. 4692
Email:
john.potvin@concordia.ca
Availability:
Fall term office hours are by appointment only Tuesdays and Fridays on a first come first served basis and subject to availability

---
Dr John Potvin received his PhD in 2005 from Queen's University and has taught at a number of universities including York University and the University of Toronto and in 2005 was appointed Assistant Professor at the University of Guelph. In 2012, he came to Concordia University as Associate Professor and teaches on the intersections of art, design and fashion. His research largely while not exclusively focuses on the ways the male body, competing masculinities and dissident sexualities are performed, represented, memorialized and perceived through various modern design and material and visual cultures since the late 19th century in Europe and North America. He has published several essays in books and journals including The Journal of Design History, Journal of Interior Design, Senses and Society, Genders, Home Cultures, Visual Culture in Britain and Fashion Theory.
He is the author of Material and Visual Cultures Beyond Male Bonding (Ashgate 2008), Giorgio Armani: Empire of the Senses (Ashgate 2013) and, more recently, Bachelors of a Different Sort: Queer Aesthetics, Material Culture and the Modern Interior in Britain (Manchester University Press 2014), which won the Historians of British Art Book Prize. 2020 also saw the release of Deco Dandy: Designing Masculinity in 1920s Paris (Manchester UP) which explores the fashion, painting, performance and design cultures of the much-neglected interwar dandy.

In addition to being editor of The Places and Spaces of Fashion (Routledge 2009) and Oriental Interiors: Design, Identity, Space (Bloomsbury 2015) he is also co-editor of both Material Cultures, 1740-1920: The Meanings and Pleasures of Collecting (Ashgate 2009) and Fashion, Interior Design and the Contours of Modern Identity (Ashgate 2010). He serves on the editorial boards of several international peer-reviewed journals and was book review editor for Interiors: Interiors, Design and Architecture (2011-13).

He is currently preparing a manuscript for Manchester UP, The Gender of Interior Design: From Professionalization to Activism, 1969-2019, which is the result of a four-year SSHRC Insight Grant. In 2021 he was awarded a 4-year SSHRC Insight Grant to investigate 'Primitivism and Interior Design: Art Deco, Hybridity and Decolonization of the Modern Interior in France, 1909-1939'.
Research & Teaching Interests
§ The cultures of modernism in art, design and fashion
§ Sexuality, gender and design

§ Histories and theories of the interior
§ Material and visual cultures of masculinity
§ 2SLGBTQQIPAA visual and material practices

§ The design cultures of Orientalism & Primitivism

§ The bodies, space and time of design
§ Fashion, legacy and the spaces of display
§ Fashion and tailoring in the age of globalization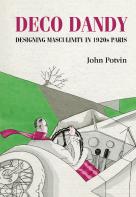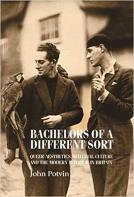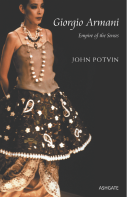 ---
Research activities
Current Research Directions
Primitivism and Interior Design: Art Deco, Hybridity and the Decolonization of the Modern Interior in France, 1909-39 (SSHRC-funded research project 2021-25)

Primitivism is a highly contested term and forms part of a volatile lexicon rooted in colonial ambitions and an imperialist world view. In the early 20th century the term served as a cipher for aesthetic initiatives that would become the hallmark of modern art, design and culture. Countless are the texts exploring the so-called 'heroic' work of Pablo Picasso whose cubist radicalism was the material and visual result of his own well-documented study and collection of African masks. Despite the vast, influential scholarship exposing the relationship between modern art and primitivism, no comparable study has yet to be undertaken exploring the impact, influence and tensions primitivism has had on interior design. Through the rich and complex design cultures of French art deco (or the style moderne, as it was referred to at the time), the proposed research attempts a ground-breaking rectification of this glaring absence. The project draws together several fields including: history of sexology and medicine; sexuality, race and gender studies; histories of French nationalism, colonialism and industrial and commercial production; visual and material culture; design studies; the study of the modern interior

The Gender of Interior Design: From Professionalization to Activism, 1869-2019 (forthcoming book with Manchester University Press)

The 'gay decorator' is a well-established cultural trope, but where did it come from,and how has this shaped the field of interior design? In both the scholarship to date and popular culture, the 'gay decorator' has been both omnipresent and yet oddly invisible, becoming the spectre that haunts the profession in countries like the UK and US. The effects of the stereotype are still tangible in a profession so burdened by shaming that not only is 'interior designer' often preferred over 'decorator', but the ostensibly more 'manly' designation of 'interior architect' is advocated, with 'decoration' understood to be woman's work. These associations have not always been the case. In fact, at the end of the nineteenth and early twentieth century, interior decoration and its satellite professions were an honourable trade for men to enter into, to the point whereat times they were at great pains to discourage women – whose endeavours were also shamed and dismissed as having little cultural impact or importance. This book seeks to provide a comparative cultural history of interior design over the period where it became a recognised profession. Covering both the US and the UK as vital but different epicentres of modernity and modernism,both were instrumental in shaping the field. Looking at specific practices and professionalization itself, the book examines gender politics to reveal fascinating complexities and subtleties, identifying gender and shame as longstanding, unresolved issues that underpin an ongoing historiographical neglect.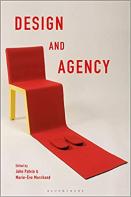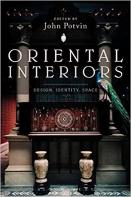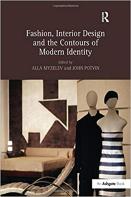 ---
Teaching activities
Thesis Supervision
My interests in supervision cut across a number of areas and fields from the late nineteenth century to the present in both North America and Europe. Topics that are theoretically informed from the following areas are greatly welcomed: theories, cultures, performances and histories of fashion; the visual and material cultures of masculinities; the intersections of queer theory and feminism with visual and material culture; orientalism; interior design, space and identity; and body studies and the senses.

Back to top
© Concordia University