John Potvin, PhD
Professor, Art History
Member, Centre for Sensory Studies
Associate Editor, Journal of Design History

---
Office:
S-EV 3823
Engineering, Computer Science and Visual Arts Integrated Complex,
1515 St. Catherine W.
Phone:
(514) 848-2424 ext. 5612
Email:
john.potvin@concordia.ca
Availability:
Winter term office hours: Tuesdays 2:30-4:30

---
Dr John Potvin received his PhD in 2005 from Queen's University and has taught at a number of universities including York University and the University of Toronto and in 2005 was appointed Assistant Professor at the University of Guelph. In 2012, he came to Concordia University as Associate Professor and teaches on the intersections of art, design and fashion. His research largely while not exclusively focuses on the ways the male body, competing masculinities and dissident sexualities are performed, represented, memorialized and perceived through various modern design and material and visual cultures since the late 19th century in Europe and North America. He has published several essays in books and journals including The Journal of Design History, Journal of Interior Design, Senses and Society, Genders, Home Cultures, Visual Culture in Britain and Fashion Theory.
He is the author of Material and Visual Cultures Beyond Male Bonding (Ashgate 2008), Giorgio Armani: Empire of the Senses (Ashgate 2013) and, more recently, Bachelors of a Different Sort: Queer Aesthetics, Material Culture and the Modern Interior in Britain (Manchester University Press 2014), which won the Historians of British Art Book Prize. In addition to being editor of The Places and Spaces of Fashion (Routledge 2009) and Oriental Interiors: Design, Identity, Space (Bloomsbury 2015) he is also co-editor of both Material Cultures, 1740-1920: The Meanings and Pleasures of Collecting (Ashgate 2009) and Fashion, Interior Design and the Contours of Modern Identity (Ashgate 2010). He serves on the editorial boards of several international peer-reviewed journals and was book review editor for Interiors: Interiors, Design and Architecture (2011-13).
His current SSHRC-funded project, Deco Dandy: Designing Masculinity in 1920s Paris explores the fashion, painting, performance and design cultures of the much-neglected interwar dandy. In spring 2016 he was awarded a four-year Social Sciences and Humanities Research Council of Canada Grant to explore 'Sexuality, Masculinity and Shame in Interior Design: From Professionalization to Queer Theory, 1869-2015'.
Research & Teaching Interests
§ The cultures of modernism in art, design and fashion
§ Histories and theories of the interior
§ Sexuality, gender and design
§ Material and visual cultures of masculinity
§ Queer theory and feminism

§ The design and visual cultures of Orientalism
§ The bodies, space and time of design
§ Fashion, legacy and the spaces of display
§ Fashion and tailoring in the age of globalization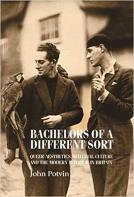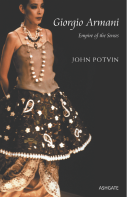 ---
Research activities
Current Research Directions
Deco Dandy: Designing Masculinity in 1920s Paris
With its intimate arcades, shop windows, department stores, independent galleries, palaces of entertainment, dance halls, salon exhibitions, lavish periodicals and, of course, its fashionable citizens, Paris has long boasted itself as the uncontested capital of modern art, design and fashion. If the city represented all things fashionable and modern, then it was also personified in an idealized image of the parisienne advertised and perpetuated to countless consumers. Additionally, artists like Picasso, Matisse and the Surrealists, for example, used the female body as a surface on which sexuality, notions of the modern and avant-garde art collided. Deco Dandy seeks to productively contest the supposedly exclusive feminine aspect of the city's identity by exploring alternative, parallel and overlapping experiences wherein masculinity enters into the expression of modernism, nationalism and sexuality in the heady years immediately following World War I. The project significantly departs from and corrects the assumptions and biases that continue to dominate the scholarship on and popular perceptions of the period that focus either on Left Bank lesbian modernism and female same-sex avant-garde cultures on the one hand and, on the other, the female body (represented as either nude or as fashion maven) as a passive object of male creative genius subjected to a heterosexual desiring gaze as reified in countless traditionalist histories of modern art.
The suggestive title purposefully weds two celebrated cultural phenomena vilified for the decorative and excessive nature of their identities. Oddly, the two have never been placed together, fused into one entity. Art Deco's expansive and idiosyncratic re-interpretation of modernist ideals, it is worth noting, could help expand and rebuild France. As the first style that no longer addressed an artistic or cultural elite, but attempted to seduce the masses, Art Deco implies that the creation and elucidation of a 'New Dandy' was directed at a slightly larger constituency, facilitated by and created through various media including expositions and art salons, magazines and advertisements, dance stages andt heatre halls, etiquette tracts and essays, art criticism and fashion advice manuals. This research does not prioritize one type of object, but cuts across such diverse fields as painting, dance, theatre, fashion, advertising, interior design, furniture and sports to outline the contours of the Deco Dandy, a protean figure who was the direct result of the competing and overlapping forces of nationalism, modernism and sexuality. The implication is that in the post-war years men became avid consumers of luxury goods and stylish accessories that formed part of a lifestyle celebrating the modern while at the same time retaining and honouring the ideals of a tradition established by well-known dandified luminaries of the long nineteenth century. This project identifies how certain unsuspecting actors and surprising cultural products helped to engender interrelated and cross-disciplinary registers to fashion the modern dandy, who retained many of the characteristics of the past while also moving into new and unchartered territory.
'Sexuality, Masculinity and Shame in Interior Design: From Professionalization to Queer Theory, 1869-2015'
This research program seeks to excavate, chart and analyse a multidimensional continuum that places sexuality at the very heart of the histories and contemporary practices of design and what, I posit, is a continued historiographical neglect. In short, this research plans to unpack the multi-layered relationship between design, masculinity, sexuality and shame since the late nineteenth century. To do so, I will set out to answer and expand upon the following series of research questions: 1) How can queer theory and the study of sexuality more broadly help to make sense of our sensory and bodily experiences, critical reception and socio-cultural perception of design and the built environment? 2) Can we talk about designed objects and interiors as possessing a sexuality, and if so, what is the vocabulary and channels through which to do so, without falling prey to still current stereotypes? 3) How might a queer-activist reading and intervention into historico-archival material provide the groundwork for a future design horizon whose implications are at once pedagogical, socio-cultural and industrial?
This research is motivated by the ambition to provide a long overdue intervention into the state of Design Studies where sexuality has been systemically ignored, with queer theory leaving no discernible trace on the field twenty-five years after being coined. Fascinating is how (homo)sexuality is either taken for granted in the case of gay men or simply omitted in the case of lesbians. This project employs interior design as a 'starting point' and moves outward. It does so for two critical reasons: 1] interior decoration was the first profession to fully allow women and (relatively open) gay men access to professional status within the industrial landscape and; 2] the study of the modern interior necessitates an interdisciplinary approach, for not only does it encompass every design area from industrial, furniture and textile design to the decorative arts and craft, it also extends to concerns of the built environment, visual culture, commodity and consumer networks, gender, sexuality and kinship systems, national industries and the climates of taste.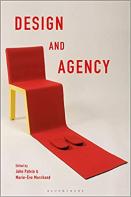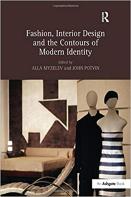 ---
Teaching activities
Thesis Supervision
My interests in supervision cut across a number of areas and fields from the late nineteenth century to the present in both North America and Europe. Topics that are theoretically informed from the following areas are greatly welcomed: theories, cultures, performances and histories of fashion; the visual and material cultures of masculinities; the intersections of queer theory and feminism with visual and material culture; orientalism; interior design, space and identity; and body studies and the senses.