Andrew G. Ryder, PhD
Associate Professor, Psychology
Co-Director, Centre for Clinical Research in Health (CCRH)

---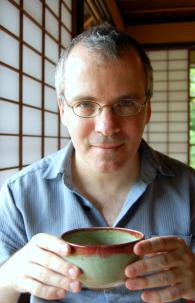 ---
Education
Ph.D. (Clinical Psychology, University of British Columbia)
B.Sc. (Psychology, University of Toronto)
Research interests
I received dual training in clinical psychology and cultural psychology, along with sustained exposure to the interdisciplinary field of transcultural psychiatry. As such, my scholarly work aims to integrate these disciplines, particularly through empirical contributions falling under two broad and interrelated themes. First, I study the cultural shaping of emotions and emotional disorders, with an emphasis on East Asian societies: China, Korea, and Japan. Second, I study the acculturation process and its implications for mental health in migrants to Montreal, focusing in particular on the development of better assessment tools to measure key aspects of acculturation. These two themes are united by the subfield of Cultural-Clinical Psychology, which I am helping to develop and promote through collaborative conceptual work.
---
Teaching activities
Undergraduate Teaching
Cultural Psychology (PSYC424)
Cultural-Clinical Psychology (PSYC428)
Graduate Teaching
Psychological Treatments I: Foundations & Systems (PSYC703)
Cultural-Clinical Psychology (PSYC721)
---
Research activities
Cultural Shaping of Emotions and Emotional Disorders
Somatic vs. psychological symptom presentations in China, Korea, Canada, and the United States.
Change in depression symptom presentation over recent decades in China.
Social anxiety in Japan and Canada.
Lay beliefs about mental illness in China, Japan, and Canada.
Cultural values and alexithymia.
Acculturation and Adaptation to Montreal
Trajectories of acculturation and adaptation in the first year of settlement.
Development of the 'acculturation toolkit' for research and clinical assessment.
Daily fluctuations in cultural identity and emotion.
The interrelation of cultural learning and language learning.
Linguistic and cultural barriers to mental healthcare access.
Cultural-Clinical Psychology
Conceptual underpinnings of cultural-clinical psychology.
Emergence of psychopathology in culture-mind-brain.
Culturally-aware psychotherapeutic interventions.
---
Selected publications
Lead-Author Publications
Ryder, A. G., & Chentsova-Dutton, Y. E. (2015). Cultural-Clinical Psychology: From cultural scripts to contextualized treatments. In L. J. Kirmayer, R. Lemelson, & C. A. Cummings (Eds.), Revisioning psychiatry: Cultural phenomenology, critical neuroscience, and global mental health (pp.400-433). Cambridge, U.K.: Cambridge University Press.

Ryder, A. G., Alden, L. E., Paulhus, D. L., & Dere, J. (2013). Does acculturation predict interpersonal adjustment? It depends on who you talk to. International Journal of Intercultural Relations, 37, 502-506.

Ryder, A.G., & Chentsova-Dutton, Y. E. (2012). Depression in cultural context: "Chinese somatization", revisited. Psychiatric Clinics of North America, 35, 15-36.

Ryder, A. G., Sun, J., Zhu, X., Yao, S., & Chentsova-Dutton, Y. E. (2012). Depression in China: Integrating developmental psychopathology and cultural-clinical psychology. Journal of Clinical Child and Adolescent Psychology, 41, 682-694.

Ryder, A. G., Ban, L. M., & Chentsova-Dutton, Y. E. (2011). Towards a cultural-clinical psychology. Social and Personality Psychology Compass, 5, 960-975.

Ryder, A. G., Yang, J., Zhu, X., Yao, S., Yi, J., Heine, S. J., & Bagby, R. M. (2008). The cultural shaping of depression: Somatic symptoms in China, psychological symptoms in North America? Journal of Abnormal Psychology, 117, 300-313.

Ryder, A. G., Alden, L. E., & Paulhus, D. L. (2000). Is acculturation unidimensional or bidimensional? A head-to-head comparison in the prediction of personality, self-identity, and adjustment. Journal of Personality and Social Psychology, 79, 49-65.

Supervised Publications
Doucerain, M. M., Deschênes, S. S., Gouin, J.-P., Amiot, C. E., & Ryder, A. G. (2016). Initial mainstream cultural orientations predict early social participation in the mainstream cultural group. Personality and Social Psychology Bulletin. Published online ahead of print.

Zhou, X., Peng, Y., Zhu, X., Yao, S., Dere, J., Chentsova-Dutton, Y. E., & Ryder, A. G. (2016). From culture to symptom: Testing a structural model of "Chinese somatization". Transcultural Psychiatry, 53, 3-23.

Jurcik, T., Yakobov, E., Solopieieva-Jurcikova, L., Ahmed, R., Sunohara, M., & Ryder, A. G. (2015). Unraveling ethnic density effects, acculturation, and adjustment: The case of Russian-speaking immigrants from the former Soviet Union. Journal of Community Psychology, 43, 628-648.

Persson, T. J., Pfaus, J. G., & Ryder, A. G. (2014). Explaining mental health disparities for non-monosexual women: Abuse history and risky sex, or the burdens of non-disclosure? Social Science and Medicine, 128, 366-373.

Zhou, B., Lacroix, F., Sasaki, J., Peng, Y., Wang, X., & Ryder, A. G. (2014). Unpacking cultural variations in social anxiety and the offensive-type of Taijin Kyofusho through the indirect effects of intolerance of uncertainty and self-construals. Journal of Cross-Cultural Psychology, 45, 1561-1578.

Dere, J., Tang, Q., Zhu, X., Cai, L., Yao, S., & Ryder, A. G. (2013). The cultural shaping of alexithymia: Values and externally-oriented thinking in a Chinese clinical sample. Comprehensive Psychiatry, 54, 362-368.