Adriana Balaban
Bachelor in Fine Arts 14
Major Painting and Drawing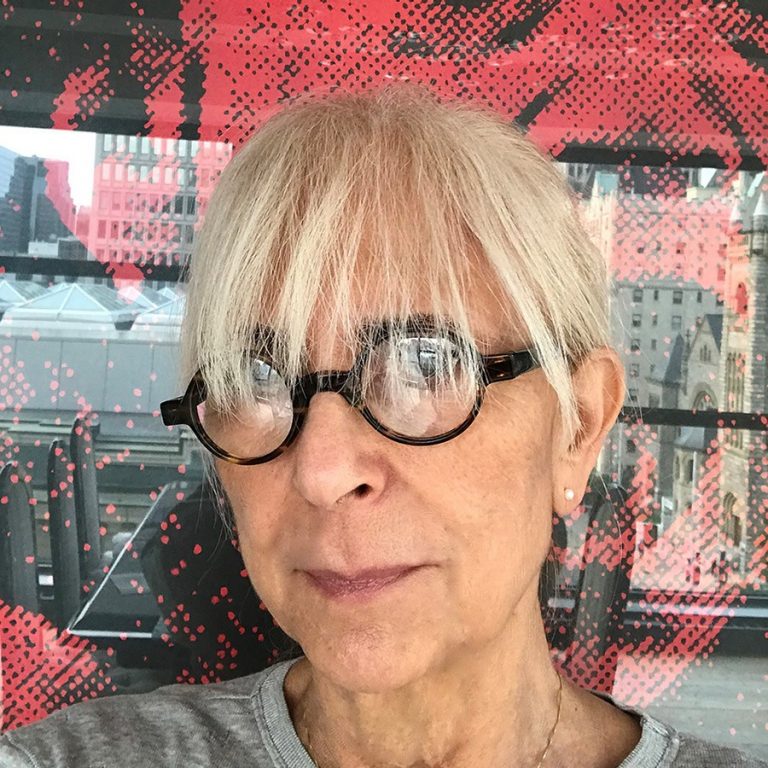 Former engineer Adriana Balaban finds new path in fine arts at Concordia
It is never too late to learn something new — an expression followed by many and one that encouraged Adriana Balaban, BFA 14, to apply for the Painting and Drawing program in Concordia's Faculty of Fine Arts.
I wanted to discover myself and my talents as an artist
After spending years working long hours as a physics engineer in high-tech field, Balaban decided she wanted to take on some new challenges. She signed up for classes to hone her craft before applying for at the university level.
We recently spoke to Balaban about her time at Concordia and her current objectives.
Why did you decide to enrol in arts after an established career in Science, Technology, Engineering and Mathematics (STEM)?
During my career, I constantly challenged myself. I tried to learn something new at every opportunity. When I felt it was time to close my career, I wanted to do something completely different. I was often exposed to art as a spectator and I decided to try it myself to see how I responded.
I took some classes at the Visual Arts Centre near downtown Montreal to create a portfolio because I had no experience whatsoever. I simply didn't have time throughout my career for any extracurricular activities because I had a family and I travelled a lot for work, so I took the opportunity to apply to Concordia.
Tell me about your experiences in the program. Does anything stand out?
I liked that I was able to study all different types of art. Apart from all the drawing and painting classes, I became skilled at a variety of mediums such as ceramics, contemporary art, fibres and material as well as printing. I wanted to discover myself and my talents as an artist.
I also loved that you're not only learning from the professors, but also from your peers.
Are there any special projects you worked on?
I often do portraiture because I like to get into the soul of the person I portray. The best project that I did was about American women on death row. With each portrait, I was reading about the history of these women and trying to figure out why these women would commit such horrendous crimes.
Presently, I'm working on a series of portraiture — using charcoal on mylar — of homeless people in Montreal during the pandemic. These portraits are based on real people I encounter during my walks downtown.
What are your plans for the future?
I am constantly looking for ways to show my work and connect with the audience. I originally had to take a break from art after my degree for personal reasons, but I returned to it about a year ago.
I always want to learn more, so I will be applying again to various MFA programs at Concordia as well. With most galleries being closed [due to the COVID-19 pandemic], I'm taking the opportunity to continue working.
What is your advice for current and future Concordia students?
I would tell them to open their minds and to experience everything the university has to offer. Attend classes. Learn, learn, learn!