Kregg Hetherington, PhD
Associate Professor, Sociology and Anthropology

---

---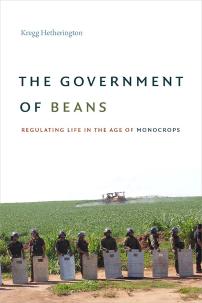 2020 The Government of Beans: Regulating Life in the Age of Monocrops. Durham: Duke University Press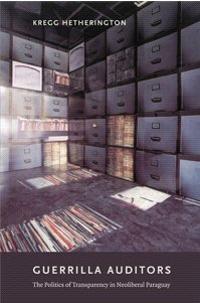 2011. Guerrilla Auditors: The Politics of Transparency in Neoliberal Paraguay. Durham: Duke University Press
---
Teaching activities
Courses
Kregg teaches undergraduate classes in anthropological theory, post-humanism and environment, the anthropology of science and technology, and ethnographic writing.
At the graduate level, he teaches ethnographic form, decolonial anthropology, and the professional development seminar
---
Publications
Selected publications
Books
2020 The Government of Beans: Regulating Life in the Age of monocrops. Durham: Duke University Press.
2019 Infrastructure, Environment and Life in the Anthropocene. Edited volume with Duke University Press.
2015 Auditores Campesinos: transparencia, democracia y neoliberalismo en Paraguay. Asunción: CERI y ServiLibro. (Translation of Guerrilla Auditors, with a new Epilogue.Translation by Carolina Castillo).
2011 Guerrilla Auditors: The Politics of Transparency in neoliberal Paraguay. Durham: Duke University Press.
2005 Cultivating Utopia: Organic Farmers in a Conventional Landscape. Halifax: Fernwood Press.
Articles and Book Chapters
2020 "Agribiopolitics: Plant and Human Health in the Age of Monocrops," Environment and Planning D: Society and Space

2019 "How do Environmental Harms Become Political?" For Routledge Companion to Actor Network Theory, eds Celia Roberts,Ignacio Farras and Anders Blok.

2019 "A Monopoly on Killing: Soy, Labour and the Long Green Revolution." In How Nature Works, eds Alexandre Blanchette and Sarah Besky. Santa Fe: University of New Mexico Press.
2019"Keywords for the Anthropocene." For Infrastructure, Environment and Life in theAnthropocene. Editedvolume under contract with Duke University Press.
2018 "Peasants, Experts, Clients, and Soybeans: The Fixing of Paraguay'sCivil Service," Current Anthropology (49: 18S)
2016 "La Soja ante la Ley: Prácticas deconocimiento, responsabilidad y el boom de la soja en Paraguay." Revista Paraguay desde las Ciencias Sociales7: 177-203. (translation by Alejandra Estigarribia)
2016 "Surveying the Future Perfect: Anthropology,Development and the Promise of Infrastructure," in Infrastructures and Social Complexity: ARoutledge Companion. Eds. Penny Harvey, Casper Bruun Jensen & AtsuroMorita. Pgs 40-50. London: Routledge.
2014 "Nature,Infrastructure and the State: Rethinking development in Latin America" withJeremy Campbell. Journal of LatinAmerican and Caribbean Anthropology 19(2).
2014 "Regular Soybeans: Translation and framingin the regulation of a mega-crop." Indiana Journal ofGlobal Legal Studies, 21(1): 55-78.
2014 "La contra-reforma agraria en el Paraguay" in Capitalismo: terra e poder na America Latina(1982-2012). Vol.1, Argentina, Brasil, Chile, Paraguay y Uruguay. Edited by Guillermo Almeyra, João MárcioMendes Pereira, Luciano Concheiro, Carlos Walter Porto-Gonçalves. Buenos Aires: Peña Lillo Continente y CLACSO.
2013 "Beans Before theLaw: Knowledge Practices, Responsibility, and the Paraguayan soy boom." Cultural Anthropology 28(1): 65-85.
2012 "Tierra malhabida y el engaño de lainstitucionalidad." NovaPolis 5: 31-54.
2012 "Agency, Scaleand Information." Political and LegalAnthropology Review, 35(2): 241-246.
2012 "Promising Information: Democracy,Development and the Remapping of Latin America." Economy and Society 41(2):127-150.
2009 "The strategic incoherence of development:Marketing expertise in the World Development Report." Journal of PeasantStudies 36(3): 665-673.
2009 "Privatizing the Private in Rural Paraguay:Precarious Lots and the Materiality of Rights." American Ethnologist36(2): 224-241.
2008 "Populist Transparency: the Documentationof Reality in Rural Paraguay." Journal of Legal Anthropology 1(1):45-69.