Julie Soleil Archambault
Assistant Professor, Sociology and Anthropology

---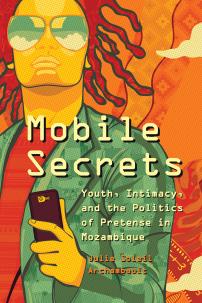 ---
I completed my PhD in anthropology at the School of Oriental and African Studies (University of London) in 2010 and held several teaching positions in England, including at the London School of Economics, the University of Birmingham and the University of Oxford, before joining the Department of Sociology and Anthropology at Concordia University in 2016.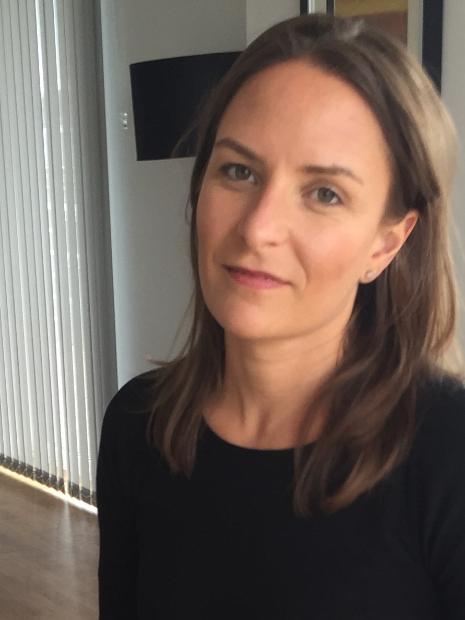 ---
Research activities
I'm a social anthropologist with a regional focus on sub-Saharan Africa, and have been conducting ethnographic field research in southern Mozambique for more than a decade.

My first research project looked at the new virtual intimate spaces opened up by mobile phone communication in Mozambique and examined the everyday struggles of young people through the lens of their mobile phone practices. In my book, Mobile Secrets, I propose a rethinking of how we understand uncertainty, truth, and ignorance by revealing how better access to information may be anything but desirable. I show how Mozambicans have harnessed the technology not only to acquire information but also to subvert regimes of truth and preserve public secrets, allowing everyone to feign ignorance about the workings of the postwar intimate economy.

My current research leaves new media aside to look at the part material forms, from bags of cement to ornamental plants, play in the refashioning of aspiration in a Mozambican suburb under expansion. I'm currently completing a second book manuscript, A Concrete Future, which looks at how cement operates as a symbol of, and force behind, changing ways of relating between kin and lovers, as well as between the Mozambican state, transnational actors and the citizens.



---
Teaching activities
Teaching 2016-17
Honours seminar (ANTH 495)

Kinship and relatedness (ANTH 361)

Peoples and cultures of sub-Saharan Africa (ANTH 326)

History of anthropological thought (ANTH 301)

Writing ethnography (ANTH 620)



---
Publications
Book
2017. Mobile Secrets. Youth, intimacy and the politics of pretense in Mozambique, University of Chicago Press.
Journal articles
2018. 'One beer, one block': concrete aspiration and the stuff of transformation in a Mozambican suburb, Journal of the Royal Anthropological Institute, 24(4).
2017. Cementing the future: from crisis toprosperity?, The Corridor, Tau Tavengwa and LeonieNewhouse (eds.), Max-Planck Institute, p. 37-39.
2016. Taking love seriously in human-plant relations in Mozambique: toward an anthropology of affective encounters, Cultural Anthropology, 31 (2): 244-271.
2013. Cruising through uncertainty: cell phones and the politics of display and disguise in Inhambane, Mozambique, American Ethnologist, 40(1): 88-101.
2012. 'Travelling while sitting down': mobile phones, mobility and the communication landscape in Inhambane, Mozambique, Africa 82(3): 392-411.
2011. "Breaking up "because of the phone" and the transformative powers of information in Southern Mozambique", New Media and Society, special issue on mobile communication and the developing world, 13(3): 444-56.
2010. "La fièvre des téléphones portables: un chapitre de la 'success story' mozambicaine", Politique africaine, no. 117: 83-105.
2009. "Being cool or being good: researching mobile phones in Mozambique", Anthropology Matters, 11(2), 1-9.
Book chapters
2014. "Rhythms of insecurity and the pleasure of anticipation", inEthnographies of Uncertainty in Africa, edited by David Pratten and Elizabeth Cooper, Palgrave Macmillan, 'Critical Contributions to the Ethnography of Development' series, pp. 129-148.
2012. "Mobile phones and the "commercialization" of relationships: expressions of masculinity in Southern Mozambique", in Gender and Modernity in Global Youth Cultures, edited by S. Dewey and K. Bison, Syracuse University Press, Syracuse, pp. 47-71.
2010. " 'À procura de rede': redes de redistribuição e modalidades de género na utilização do telefone móvel", in Economia Extractiva e Desafios de Industrialização em Moçambique, edited by Luís de Brito, Carlos Nuno Castel-Branco, Instituto de Estudos Sociais e Economicos: Maputo, pp. 163-174.