Nathan Brown, PhD
Associate Professor, English
Canada Research Chair in Poetics, English
Director, Centre for Expanded Poetics, English

---

---
Nathan Brown received his Ph.D. from UCLA in 2008 before joining UC Davis as Assistant Professor of English. He joined Concordia in 2014 in order to take up the Canada Research Chair in Poetics, through which he founded the Centre for Expanded Poetics in 2015.

Professor Brown's research moves between critical theory, poetics, and science/technology studies, investigating conceptual and material determinations of structure and form. His forthcoming book, Rationalist Empiricism: A Theory of Speculative Critique (Fordham 2020), argues that the misleading opposition of speculative and critical approaches to philosophy can be overcome by rethinking the methodological relationship between rationalism and empiricism. Tracing a dialectic of reason and experience through ancient, modern, and contemporary thought, the book engages with such major thinkers as Plato, Descartes, Hume, Hegel, Marx, Heidegger, and Badiou, as well as recent work in the science of metrology and experimental digital photography.

Professor Brown's current project, supported by a four-year SSHRC Insight Grant, is a critical history of interdisciplinary orientations toward poetics in modernity titled Expanded Poetics: Romantic, Modernist, Contemporary. Setting out from the Jena Romantics' approach to poetics as a field encompassing science, philosophy, and the arts, the project traces this expanded approach to poetic theory and practice through modernist and contemporary transformations. He has also recently completed a new translation of the 1861 edition of Les Fleurs du Mal as well as a book-length critical study titled Baudelaire's Shadow: An Essay on Poetic Determination.

His first book, The Limits of Fabrication: Materials Science and Materialist Poetics (Fordham UP, 2017), studies concepts and ideologies of structure and form traversing practices of material construction in science and poetry. Reviews have appeared in Boundary2 Online, Radical Philosophy, and elsewhere.

With Michael Nardone, Professor Brown edits the publishing imprint of the Centre for Expanded Poetics, DOCUMENTS. With Petar Milat, he has organized an ongoing series of symposia in Croatia since 2009, titled Conjuncture: 21st Century Philosophy, Politics, and Aesthetics. These events have resulted in two edited volumes, The Art of the Concept (2013) and Poiesis (2017).
Education
PhD, University of California at Los Angeles (2008)
MA, Queen's University (2002)
BAH, Queen's University (2001)
Fields of research and teaching
Philosophy and Critical Theory
Poetry and Poetics
Science/Technology Studies
Marxism and Political Theory

Selected honours and awards
SSHRC Insight Grant, $184,540 (2019-2023)
Canada Research Chair in Poetics, Tier II (2015-2025)
Hellman Fellowship for distinguished junior faculty (2013-2014)
Distinguished Teaching Award Nominee, UC Davis (2009, 2010, 2011, 2012)
Chancellor's Fellowship, Graduate Division, UCLA (2007-2008)
SSHRC Doctoral Fellowship (2002-2006)
Ontario Graduate Scholarship (2001-2002)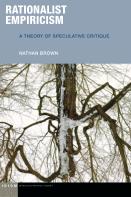 Forthcoming, Fordham UP 2020
Fordham UP, 2017
---
Teaching activities
Education
PhD (Indian Institute of Science, Bangalore, INDIA)
PDF (The University of Texas at Austin, Austin, TX, USA)
---
Publications
Select publications
* Equal author

&

Corresponding author



Peer-reviewed
1. Garge RK, Laurent JM, Kachroo AH

&

, Marcotte EM

&

. Systematic humanization of the yeast cytoskeleton discerns functionally replaceable from divergent human genes.

Genetics

. 2020; PMID: 32522745 (link)
2. Laurent JM, Garge RK, Teufel AI, Wilke CO, Kachroo AH&, Marcotte EM&. Humanization of yeast genes with multiple human orthologs reveals functional divergence between paralogs. PLoS Biology. 2020; PMID:32421706. (link)
3. Teufel AI, Johnson MM, Laurent JM, Kachroo AH, Marcotte EM, Wilke CO. The many nuanced evolutionary consequences of duplicated genes. Molecular Biology and Evolution. 2019; PMID: 30428072.
4. Akhmetov A, Laurent JM, Gollihar J, Gardner EC, Garge RK, Ellington AD, Kachroo AH&, Marcotte EM&. Single-step Precision Genome Editing in Yeast Using CRISPR-Cas9. Bio-protocol. 2018; PMID: 29770349.
5. Kachroo AH*&, Laurent JM*, Akhmetov A, Szilagyi-Jones M, McWhite CD, Zhao A,Marcotte EM&. Systematic bacterialization of yeast genes identifies a near-universally swappable pathway. eLife. 2017 Jun 29;6. pii: e25093. doi: 10.7554/eLife.25093. PMID: 28661399. (link)
6. Laurent JM, Young JH, Kachroo AH, Marcotte EM. Efforts to make and apply humanized yeast. Brief Funct Genomics. 2015 Oct 13; PMID: 26462863. (link)
7. Cannon B*, Kachroo AH*, Jarmoskaite I, Jayaram M, Russell R. Hexapeptides that inhibit processing of branched DNA structures induce a dynamic ensemble of Holliday junction conformations. J Biol Chem. 2015 Sep 11;290(37):22734-46. PMID: 26209636;PMCID: PMC4566245. (link)
8. Kachroo AH, Laurent JM, Yellman CM, Meyer AG, Wilke CO, Marcotte EM&. Evolution. Systematic humanization of yeast genes reveals conserved functions and genetic modularity. Science. 2015 May 22;348(6237):921-5. PMID: 25999509; PMCID: PMC4718922. (link)
9. Rowley PA*, Kachroo AH*, Ma CH, Maciaszek AD, Guga P, Jayaram M. Stereospecific suppression of active site mutants by methylphosphonate substituted substrates reveals the stereochemical course of site-specific DNA recombination. Nucleic Acids Res. 2015 Jul 13;43(12):6023-37. PMID: 25999343; PMCID: PMC4499138. (link)