Vivek Venkatesh, PhD
UNESCO co-Chair in Prevention of Radicalisation and Violent Extremism
Co-Director, Centre for the Study of Learning and Performance
Chair, Art Education
Professor, Inclusive Practices in Visual Arts , Art Education
Creator, Grimposium
Director, Project SOMEONE (Social Media Education Every Day)
Co-Founder, Landscape of Hate
Co-Founder, Landscape of Hope
Co-Founder, Halka

---
Éva Roy
---
Vivek Venkatesh, PhD is an internationally renowned researcher and research-creator focused on building community resilience and tolerance against hate through a resolutely public pedagogical approach. He holds the UNESCO co-Chair in Prevention of Radicalisation and Violent Extremism (UNESCO-PREV), and is Co-Director of the Centre for the Study of Learning and Performance (CSLP) at Concordia University, where he is Full Professor of Inclusive Practices in Visual Arts and Chair of the Department of Art Education.

His myriad contributions to promoting tolerance and non-violence have been co-created with community and scholastic partners,and have taken many forms: massive open online courses, multimedia portals,curricular frameworks, peer-reviewed publications, feature films,documentaries, musical soundtracks, as well as multimedia productions. He has been awarded more than $10 million (CAD) in external funding as principal or co-principal investigator, has published and presented more than 70 peer-reviewed scholarly pieces, as well as curated and performed at over 25 festival, art installation and concert events.
Dr. Venkatesh's leadership with respect to unique and impactful collaborations has been remarkable. His directorship of the CSLP is but one example. Working at the intersection of cognitive and motivational science, instructional design, educational technologies, research-creation and social pedagogy, the Centre has a highly multi- and inter-disciplinary cohort of nearly 50 researchers, over a dozen professional staff and several hundred students. Under Dr. Venkatesh's directorship, the Centre's refreshed mandate has been granted $2.24 million (CAD) in funding for infrastructure until 2027, and now emphasizes collaborations with scholars and community practitioners from diverse backgrounds in the fields of political science, humanities, religion,psychology, philosophy, multimedia art, and clinical psychiatry.
Among the most prominent and extraordinary initiatives led by Dr. Venkatesh through the CSLP and the UNESCO-PREV Chair is Project SOMEONE (SOcial Media EducatiON Everyday), a multi-media online platform devoted to the reduction of hate and violent extremism as a function of education in critical digital literacy. Most recently, Dr. Venkatesh has focused his highly multidisciplinary efforts on cultivating resilience to online hate using audio, visual, and textual materials developed as part of his research program. Alongside research-creation specialist Owen Chapman, they are engaging the multiple challenges of hate speech at their roots, through the development of two unique public and participative pedagogy projects: Landscape of Hate and Landscape of Hope. Both of these projects expand knowledge mobilization activities far beyond traditional academic paths, and include film and music production, and curation of live performances by musicians, visual artists, filmmakers and writers. They have reached more than 6000 people at festivals in Canada, Norway and Iceland.
Project SOMEONE (SOcial Media EducatiON Every day) is a boldly innovative, multi-media online platform devoted to the reduction of hate and violent extremism as a function of education in critical digital literacy. Its approach to digital literacy is both reflective and performative, with critical analyses of ethical issues surrounding online hateand discrimination embedded in multi-media presentations that enact the principles derived from those analyses, together with pedagogical tools tailored to help educators and students develop their own meaningful lessons and exercises that can bring those principles to life. It is therefore both a theoretical approach to teaching digital literacy and a practical application thereof, with theory and practice mutually implicated. Founded in 2014, Project SOMEONE is an innovative and uniquely effective educational enterprise that consists of 21 distinct and interlinked multimedia, curricular and public engagement projects focused on critical thinking, information literacy, and social pedagogy, each of which creates empirically-grounded and evidence-based curricular, extra-curricular, cultural,mobile media and public pedagogical materials. Project SOMEONE is based in rigorous and symbiotic methodological approaches to public engagement. Its materials target youth,school and community members, as well as public policy, criminal justice, and public safety personnel. These are co-created with stakeholders' involvement,which ensures that the endeavors and interventions are culturally adapted, and are of the greatest benefit to the largest number of participants and communities with whom Dr. Venkatesh's team collaborates.
Project SOMEONE is an international leader in the development of critical digital literacy: its portal has received more than 100,000 site visits from nearly 25,000 individual visitors in 153 countries, and its team has worked with more than 20,000 stakeholders through workshops and training programs in Canada, USA, France, Norway, Sweden, Denmark, Finland,Belgium, Germany, Morocco, Tunisia, Iceland and Lebanon. A few examples illustrate the breadth and impact this work: The Project SOMEONE team has co-created documentary-based interventions to promote pluralistic dialogues between police in Val d'Or and Indigenous communities in Lac Simon (both in Québec, Canada) which led to the creation of the PROFILE toolkit. In 2018, they worked with Norwegian teacher educators, artists and youth to create media narratives that describe contextualized stories of racism and discrimination,which were subsequently performed to over 5000 members of the public at the prestigious Festspillene i Bergen music festival. The Project's team in Lebanon has worked with 300 members of NGOs, universities, media foundations, and human rights groups to adapt, co-create, and implement a digital literacy program that empowers marginalized populations such as refugee youths to build prosocial and positive relationships with Lebanese youths from host communities. In 2020, the From Hate to Hope massive open online course debuted with over 500 participants from more than 50 countries – the pedagogical reach for Project SOMEONE's activities is truly international in scope.
Dr. Venkatesh's films, which have been co-produced, co-directed and co-written alongside independent filmmaker David Hall, include extreme metal documentaries Blekkmetal (2016) and Enslaved 25 (in post-production), and the underground cultural documentary Where in the hell is the Lavender House? The Story of Longmont Potion Castle (2019). The duo have also co-produced and co-directed music videos for two songs from genre-bending musical collective Ulver's 2017 EP Sic Transit Gloria Mundi, namely Echo Chamber (Room of Tears) and Bring Out Your Dead.
Education
Doctor of Philosophy in Educational Technology, Concordia University, Montreal, Canada, 2008 July

Master of Arts in Educational Technology Concordia University, Montreal, Canada 2002 December

Postgraduate Diploma in Education (P. G. D. E.), with Credit Specialization in Secondary Schools National Institute of Education: Nanyang Technological University, Singapore 1998 May

Bachelor of Science (B. Sc.), with Merit Computer Science and Information Systems National University of Singapore, Singapore 1997 June



Public Pedagogical Initiatives
The Grimposium Festival and Conference Series

Project SOMEONE (Social Media Education Every Day)

Blekkmetal Documentary and Concert Film


Courses taught
Graduate Doctoral Seminar in Art Education ARTE884

Undergraduate Art Education Specialization Internship Supervision ARTE425

Graduate Art Education Studio Inquiry ARTE606

Undergraduate Art Education Intermedia ARTE498

Graduate Seminar in University Teaching UNIT601
Graduate Fundamental Methods of Inquiry ETEC548/648 CHST 607
Graduate Intermediate Quantitative Methodologies EDUC802
Graduate Advanced Quantitative Methodologies EDUC803
Graduate Computer-Assisted Instruction ETEC 564/664
Graduate Introduction to Educational Computing ETEC 560/660
Graduate Topics in Methods of Inquiry ETEC 649
Graduate Topics Course on Online Communities of Practice ETEC693
Undergraduate Technology for Educational Change Part 2 EDUC 306
Undergraduate Integrating Social Media in Learning and Training Environments EDUC307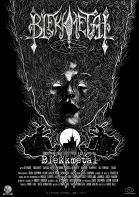 The Blekkmetal Film poster
Photo credit: David Hall, Anders Rokkum, Jannicke Wiese-Hansen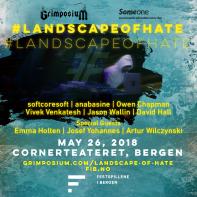 Landscape of Hate @ Festspillene i Bergen 2018
Photo credit: David Hall, Vivek Venkatesh, Alex Pelchat-White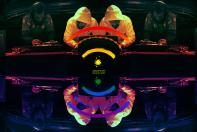 Landscape of Hope @ Arctic Pride 2018
Photo credit: David Hall, Vivek Venkatesh
---
News & Press Releases