Neil Caplan, PhD
Affiliate Faculty, History

---
---
A native of Montreal, Neil Caplan received his B.A. from McGill University, his M.A. in Canadian Studies from Carleton University (Ottawa), and his Ph.D. in Politics from the London School of Economics and Political Science. A student of the late Elie Kedourie, he first specialized in the history of the "Yishuv" (Jewish community of pre-1948 Palestine) and in 1978 published a condensed version of his doctoral thesis as Palestine Jewry and the Arab Question, 1917-1925 (re-issued 2015 in the Routledge Library Edition series).
From 1973 until his retirement in 2008, he taught full-time in the Humanities Department of Vanier College, along with sessional courses in political science and history at McGill, Concordia and Queens Universities.
As part of Concordia University's "Peace & Conflict Resolution Academic Series" during 2006 Neil co-organized a symposium of films, lectures and panel discussions on Israeli and Palestinian Historical Narratives.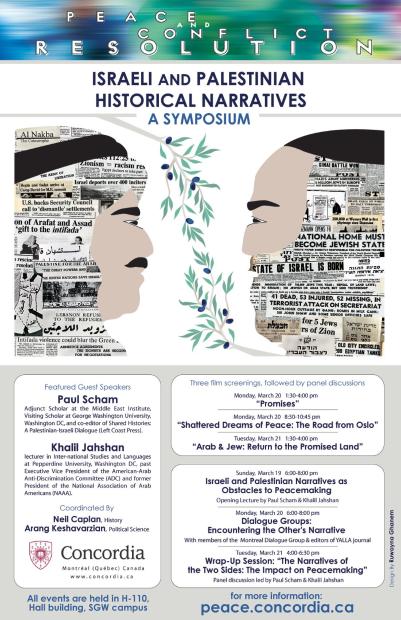 ---
Teaching activities
Since retireing from the classroom in 2008, Neil has collaborated with Dr Natasha Gill in the production of historical materials, student scripts and teachers' manual for "The Struggle for Palestine," a simulation game in the final stages of development, part of the innovative Reacting to the Past (RTTP) method created at Barnard College.
---
Publications
Neil Caplan's scholarly articles and books include Futile Diplomacy, a 4-volume documentary history of Zionist-Arab and Arab-Israeli negotiations, 1913-1956 (re-issued 2015 in the Routledge Library Edition series).
Together with Laura Zittrain Eisenberg of Carnegie Mellon University, he co-authored Negotiating Arab-Israeli Peace: Patterns, Problems, Possibilities (Indiana University Press, 2nd edition, 2010).
In August 2019 Wiley-Blackwell brought out an updated 2nd edition of his The Israel-Palestine Conflict: Contested Histories, first published in 2009.
In 2018 he co-edited, with Dr Philip Mattar, a compendium of essays by Harvard social psychologist Herbert C. Kelman: Transforming the Israeli-Palestinian Conflict: From Mutual Negation to Reconciliation for Routledge's series "Studies in Peace and Conflict Resolution."
In March 2019 Indiana University Press published a 3-volume work, My Struggle for Peace: The Diary of Moshe Sharett, 1953-1956, co-edited, translated and annotated together with Yaakov Sharett, son of Moshe Sharett, Israel's first foreign minister and its second prime minister. A book launch hosted by the Azrieli Institute for Israel Studies took place at Concordia in October 2019.