Vivek Venkatesh, PhD
UNESCO co-Chair in Prevention of Radicalisation and Violent Extremism
Director, Centre for the Study of Learning and Performance
Associate Professor, Inclusive Practices in Visual Arts , Art Education
Creator, Grimposium
Director, Project SOMEONE (Social Media Education Every Day)
Co-Founder, Landscape of Hate
Co-Founder, Landscape of Hope

---
Éva Roy

---
Vivek Venkatesh is the holder of the UNESCO co-Chair in Prevention of Radicalisation and Violent Extremism. He is the director of the Centre for the Study of Learning and Performance and Associate Professor of Inclusive Practices in Visual Arts in the Department of Art Education at the Faculty of Fine Arts at Concordia University. He is the founder of the Grimposium festival and conference series, co-founder and director of Project SOMEONE (Social Media Education Every Day) and co-founder/co-curator of the multimedia and musical projects Landscape of Hate and Landscape of Hope.

Formerly at Concordia University, Vivek served as Associate Dean - Recruitment and Awards at the School of Graduate Studies (2017-2018), Associate Dean - Academic Programs & Development at the School of Graduate Studies (2012-2015), inaugural Director of the Graduate Certificate in University Teaching (2013-2018) and he was a tenured faculty member in the Department of Education in the Faculty of Arts and Sciences (2008-2018).
Vivek is a filmmaker, musician, multimedia artist, and an interdisciplinary applied learning scientist who investigates the psychological, cultural and cognitive factors impacting the design, development and inclusive adoption of digital media in educational and social contexts. Vivek avails of a vast network of local, national and international collaborators, and works on a series of novel - yet focused - research and research-creation activities including: evaluating innovative techno-pedagogical practices which foster critical dialogues rooted in citizen education and digital literacy within secondary and post-secondary classroom contexts; developing digital media applications to sensitize and prevent online hate speech amongst the general public; and curating live artistic performances which promote resilience to online hate using sounds, texts and visuals collected via mobile and social media. Vivek's research program - funded to the tune of more than $4 million (Canadian) - looks at the unique intersection between the areas of learning sciences, public pedagogy and digital media, especially in building interdisciplinary collaborations for projects related to the socio-cultural impacts of the increased use of mobile and social media in the broad context of citizen education.

Vivek's films, which have been co-produced, co-directed and co-written alongside independent filmmaker David Hall, include extreme metal documentaries Blekkmetal (2016) and Enslaved 25 (in post-production), and the underground cultural documentary Where in the hell is the Lavender House? The Story of Longmont Potion Castle (2019). Vivek and David have also co-produced and co-directed music videos for two songs from genre-bending musical collective Ulver's 2017 EP Sic Transit Gloria Mundi, namely Echo Chamber (Room of Tears) and Bring Out Your Dead.
Education
Doctor of Philosophy in Educational Technology, Concordia University, Montreal, Canada, 2008 July

Master of Arts in Educational Technology Concordia University, Montreal, Canada 2002 December

Postgraduate Diploma in Education (P. G. D. E.), with Credit Specialization in Secondary Schools National Institute of Education: Nanyang Technological University, Singapore 1998 May

Bachelor of Science (B. Sc.), with Merit Computer Science and Information Systems National University of Singapore, Singapore 1997 June



Public Pedagogical Initiatives
The Grimposium Festival and Conference Series

Project SOMEONE (Social Media Education Every Day)

Blekkmetal Documentary and Concert Film


Courses taught
Undergraduate Art Education Specialization Internship Supervision ARTE425

Graduate Art Education Studio Inquiry ARTE606

Undergraduate Art Education Intermedia ARTE498

Graduate Seminar in University Teaching UNIT601
Graduate Fundamental Methods of Inquiry ETEC548/648 CHST 607
Graduate Intermediate Quantitative Methodologies EDUC802
Graduate Advanced Quantitative Methodologies EDUC803
Graduate Computer-Assisted Instruction ETEC 564/664
Graduate Introduction to Educational Computing ETEC 560/660
Graduate Topics in Methods of Inquiry ETEC 649
Graduate Topics Course on Online Communities of Practice ETEC693
Undergraduate Technology for Educational Change Part 2 EDUC 306
Undergraduate Integrating Social Media in Learning and Training Environments EDUC307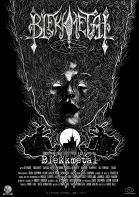 The Blekkmetal Film poster
Photo credit: David Hall, Anders Rokkum, Jannicke Wiese-Hansen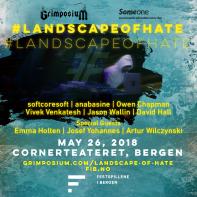 Landscape of Hate @ Festspillene i Bergen 2018
Photo credit: David Hall, Vivek Venkatesh, Alex Pelchat-White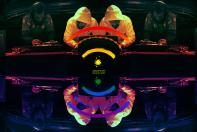 Landscape of Hope @ Arctic Pride 2018
Photo credit: David Hall, Vivek Venkatesh
---
News & Press Releases