Dr. Maria-Carolina Cambre, PhD
Assistant Professor, Education

---
Julio Colantoni
---
---
Research Interests
My interests include the politics of communication, the issue of representation, critical policy analysis & critical visual work in the social sciences, all with an eye to social justice issues as well as community and identity broadly speaking. Thus, I look at representation mainly through semiotics (micro level), critical, political and sociological theory, and with respect to the literature in visual cultural studies, communication and discourse analysis. I use various frameworks and lenses, focusing on process philosophy. I am interested in theoretical investigations in relation to the politics and sociology of information, image and communication and the visual. I also practice artistic research through creative research & exploration, again centering on concerns around visuality & representation.
Current Projects
Nomadic Pedagogies (SSHRC): More here: storytelling.concordia.ca/content/cambre-carolina
Chair International Visual Sociology Assoc. Conference 2017: ivsa2017.com
IVSA Showcase Feature: https://visualsociology.org/?p=1296

The development of my research program falls under the rubric of three broad but overlapping areas:
1. Polymedia literacies/Digital self-display (Identity)
2. Community/pedagogy/policy/politics &
3. Image theory/visual methodologies.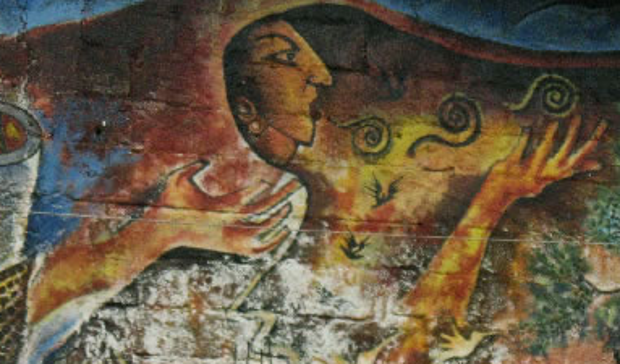 "The Wind" (IVSA showcase)
---
Teaching activities
Current & Upcoming
ESTU615 Introduction to Research Methods
ADIP598 Special topics: Critical Policy Issues
EDUC644 Sociology of Education
ADIP549 Project Design
ESTU642 Media, Pop Culture & Education
ESTU645 Curriculum Theory & Design
HUMA889 Doctoral Seminar on Representation/s Otherwise (Winter 2018)



International
IHMJ316 Introduction to Visual Methods (Doctoral Seminar)
University of Jyväskylä, Finland
Former (King's College @ Western University)
1020 Introduction to Sociology
3373 Mass Media and Society
3372 Advertising and Social Institutions
3310 Investigating Everyday Life: Qualitative Research
2170 Classical Social Theory
2171B Contemporary Social Theory
3172 Society on the small screen:Mobile Cultures

---
Publications
Publications (abbreviated)
BOOKS
Cambre, MC. (2015) The Semiotics of Che Guevara: Affective gateways P. Bouissac Ed. in Advances in Semiotics Series at Continuum Books Academic division of Bloomsbury Publishing. London, UK.

EDITED JOURNAL ISSUES
Cambre, C. & Lehmuskallio, A. (Eds), (Proposal accepted). "Traveling by Photograph:Representing & reframing migration" in Imaginations: Journal of Cross-Cultural Image Studies/Revue d'études interculturelles de l'image.

Traue, B., Blanc, M., & Cambre, C. (Eds). (Oct 2018) "Discourse and Visibility: Toward a methodology of Visual Discourse Analysis" Special Issue of Qualitative Inquiry
Cambre, C. (Organizer) (Forthcoming Sept 2018). "Visual criminology and the social image/s of crime" in Special Subsection (SSS): Current Sociology
Warfield, K., C. Cambre, & C. Abidin*. (Eds) (2016) Inter-faces and Me-diated bodies. Social Media Society (April-May).

REFEREED ARTICLES
Traue, B., Blanc, M., & Cambre, C. (2018) "Introduction: Visibilities and visual discourses. Rethinking the social with the image" Special Issue of Qualitative Inquiry
Cambre, C. (2018). "50 Años de agencia oscilante y distribuida: El virtual de la imagen de Che Guevara." Traducción Leila Srur* & Ana Inés Heras con permiso del Public Journal of Semiotics (Editor: Jordan Zlatev) In Revista Chilena de Semiótica
Cambre, C. (2016) "Algorithmic love: Quit playin' games with my <3"in Networking Knowledge: Journal Of The MeCCSA Postgraduate Network, 9(6), 8-25. Special Issue: "Together While Apart: Mediating Relationships and Intimacy." Prieto-Blanco, P. & Schreiber, M., (Eds.)
VIDEO ABSTRACT: https://www.youtube.com/watch?v=yPxLdWNY5Dk

David, G. & Cambre C. (2016) "Screened Intimacies: Tinder and the Swipe Logic." In Inter-faces and Me-diated bodies Special Issue of Social Media Society. Warfield, K., Cambre, C., and Abidin, C. (Eds)
Plews, J. L., Breckenridge, Y., Cambre, MC., & Fernandes, G. (2014). Mexican English teachers' experiences of international professional development in Canada: A narrative sequel. e-FLT. (June) Vol. 11:1, 52-75

Artivists 4 life, Robinson, L., & Cambre, MC. (2013). Co-creatn w uth artivists in Uganda: Authors of our own becoming. in Late-modernity and Agency: Contemporary Youth Cultures in Africa Special edition of Postcolonial Text. 8:3-4, 1-21. Ugor, P. (Ed.).

Cambre MC. (2013). Immanence and collage heuristics. in Deleuze & Guattari special edition of Visual Arts Research. 39:1, Issue 76, 70-89. j. jagodzinski, J. Wallin, L. Hetrick (Eds.)

Cambre, MC. (2012). The efficacy of the virtual: From Che as sign to Che as agent. The Public Journal of Semiotics, 4(1), 83-107. P. Bouissac (Ed.)

Cambre, MC. (2012). Stealing or steeling the image? The failed branding of the Guerrillero Heroico image of Che Guevara. Imaginations: Journal of Cross-Cultural Image Studies/Revue d'études interculturelles de l'image, 31(1). Available at : https://www.csj.ualberta.ca/imaginations/?p=2916

Taylor, A., Foster, J., & Cambre, MC. (2012). Training 'expendable' workers: Temporary foreign workers in nursing. Globalisation, Societies, and Education, 10(1), 81-100.

BOOK CHAPTERS (PEER REVIEWED)

Cambre, C. (2018) Crisis of Literacies: How does the Orchid cite the Bee? in Art and/as Research: Debates on Research-Creation. In Loveless, N. (Ed.) University of Alberta Press. Alberta, CA.

Cambre, C. & Lavrence, C. (2018) Encounters that open up problems: A critical path forpost-structuralist inquiry, Chapter 7 in Sociological Theory, Methods, and Perspectives. In Michalski, J. (Ed.) Nova Science Publishers, Inc:Hauppauge, NY. USA.
Cambre, C. & Arshad-Ayaz, A. (2017). Literacies future past: Inwardness as ethical information. In Samek, T. & Shultz, L. (Eds.)
Information Ethics and Global Citizenship
. McFarland Publishers, Jefferson NC, USA.
Artivists 4 life, Robinson, L., Cambre, MC., (2015). Youth Artivism in Uganda: Co-creators of our own Becoming. In P. Ugor & L. Mawuko-Yevugah (Eds.),
Markets, States and Generations: African Youth in the Age of Neoliberal Globalization
75-96 Ashgate Publishing Ltd. Surrey, UK

Robinson, L., Mashakalugo, C., Obol, A.J., Cambre, MC. (2015). Phenomenological passports: Youth and experiences of place, mobility and globalization. In S. Poyntz & J. Kennelly (Eds.),
Phenomenology of youth cultures and globalization: Lifeworlds and surplus meanings in changing times
.154-179. Routledge: Studies in Social and Political Thought Series.

Cambre, MC. (2014). Anonymous and the politics of virtual/actual masking. in V. Venkatesh, J. Wallin, J.Carlos Castro, & J. E. Lewis (Eds.),
Niche online communities
. IGI Global (formerly Idea Group Inc.) pp. 297-391

Taylor, A., Foster, J., & Cambre, C. (2014) Training 'expendable' workers: temporary foreign workers in nursing in J. Avis (Ed.)

Global reconstructions of vocational education and training. Routledge.
Cambre, MC. (2011). Virtual resurrections: Che Guevara's image as a place of hope. In R. Shields, O. Park & T. Davidson (Eds.),

Ecologies of Affect

. 217-243. Wilfred Laurier University Press.
INVITED TALKS
(2017, Sept 3-6) "Polymedia Literacies" Workshop at the European Literacies Network Training School: Assessing Literacy Skills in a Digital World, Coventry University, UK.
(

2017

,

Mar

.

8

)

.
Neither hidden nor visible: The Whiteness of Dior

.

Toxic Media Ecologies Workshop

,

Edmonton

, Alberta, CA.

(2016, Aug. 19). Conceptos y perspectivas para el análisis visual en sociología. At El Instituto Gino Germani. University of Buenos Aires. Buenos Aires, Argentina.

(2016, July. 22). A Quantum of Meaning: Parallelism and Transvisuality. At The Space and Culture Research Group at the City Region Studies Centre (CRST) University of Alberta. Edmonton, AB, Canada.

(2015, Mar. 18). The Body of Anonymous & witnessing multiplicity via Deleuze & Guattari Visual Media Workshop Lecture Series 2015. At Kwantlen Polytechnic University (KPU) Surrey, BC, Canada. Available at: https://www.youtube.com/watch?v=hUnbCnr0nN0

(2015, Mar. 14). Ausflüge in die Herausforderungen und Möglichkeiten der aktuellen visuellen Methoden (Exploring the challenges and possibilities of current visual methods) At The Working Group on the Image at Universitat Potsdam, Brandenburg, DE

(2014, Sept. 16). Does Anonymous have a gender or species? Contemporary Issues in Communication at the University of Ontario Institute of Technology (UOIT).

(2014, Sept. 3). Polymedia literacies and the information society. Centre for Integrated Studies, Faculty of Social Sciences and Humanities at Athabasca University, Edmonton, AB Canada.
(2014, April 24). Expériences en sociologie visuelle: Le visage du Che Guevara et l'ambiguïté sexuel. Invited lecture at the Laboratoire d'histoire visuelle contemporaine, Ecole des hautes études en sciences sociales INHA, 2, rue Vivienne, 75002 Paris, FR.

(2014, Mar. 22-26). Respondent paper at Knowings and Knots: Methodologies and Ecologies in Research-Creation a Think-Tank with Distinguished guest Dr. Donna Haraway funded by the Kule Institute for Advanced Studies, Killam Connection Grant, the University of Alberta Faculty of Arts, SSHRC Situating Science Cluster, the Canada Research Chairs in Cultural Studies, Design Studies, and Philosophy of Gender and Sexuality, Latitude 53 Gallery, and the departments of Art and
Design and Women and
Gender Studies at the University of Alberta.