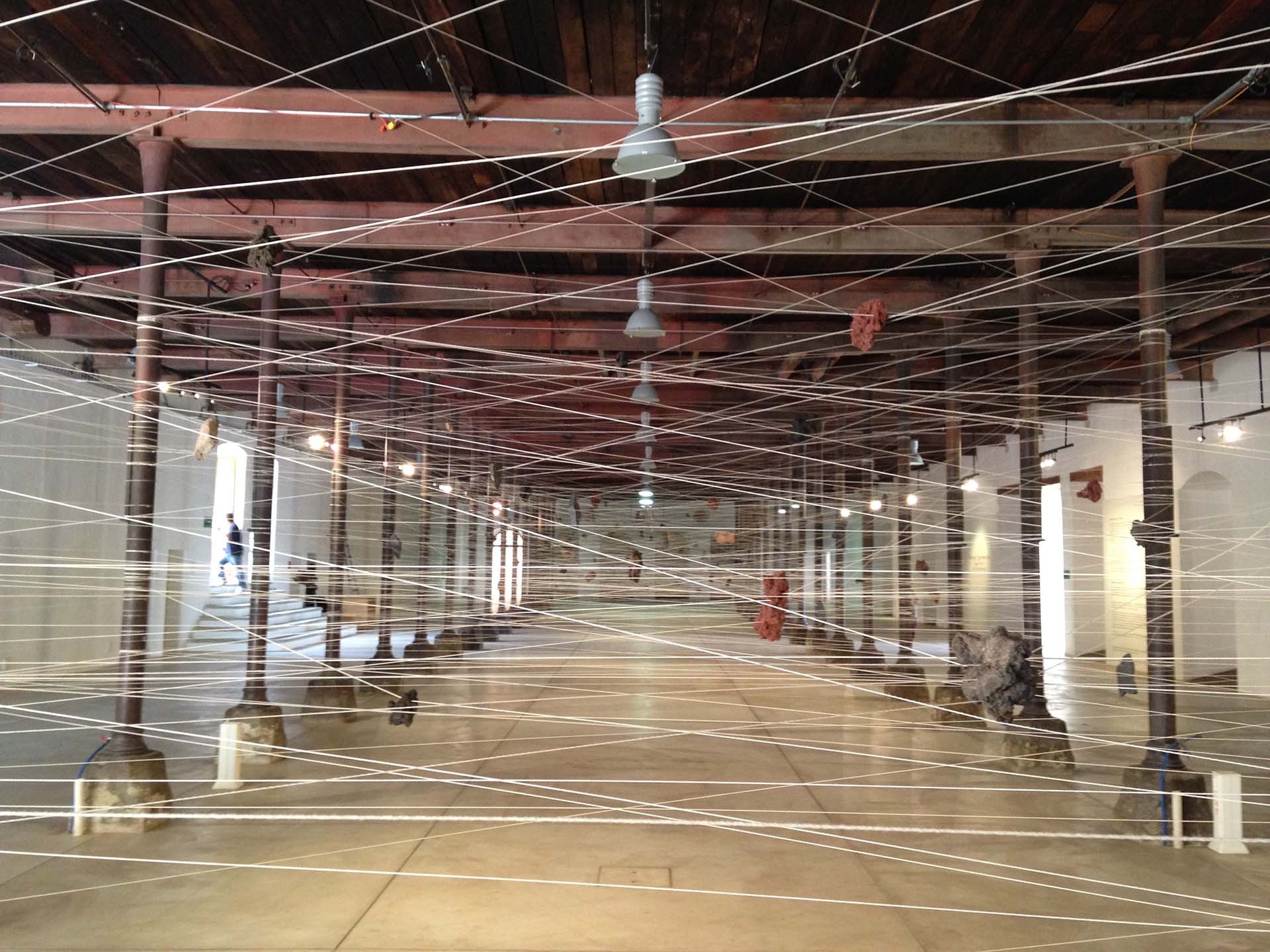 Photo credit: Hillary Kaell, Exhibit at Centro de las Artes de San Agustín Etla, Mexico.
The notion of atmosphere has been taken up across the humanities and social sciences in recent years, absorbing much of the attention formerly accorded to the concept of space and spatial analysis.
Spaces are easy to delimit, but atmospheres are vague, because they are felt, or sensed, rather than seen. In the words of the philosopher Gernot Böhme, "atmosphere is what relates objective factors and constellations of the environment with my bodily feeling in that environment." Thus, atmospheres are quasi-objective in the sense that they are "out there": you can enter an atmosphere. Butt they are only quasi-thing-like because "they are nothing without a subject feeling them." They are more like moods.
The Sensing Atmospheres Working Group will explore this amorphous notion across a broad range of sites and events, from the weather, the built environment and natural environs to cultural productions such as the theatre and installation art. Our group brings together scholars and students from across Concordia University to create a multi- and interdisciplinary approach to bear on the ethical, aesthetic and political possibilities opened up by engaging with the nebulous notion of atmospheres.
Among other activities, the Working Group is co-sponsoring SENTIENCE, the CISSC Virtual Happening Lecture series for the fall term 2021. This six-part lecture series starts on September 23, 2021.

Co-directors
Hillary Kaell, Department of Anthropology, McGill University (formerly Religions and Cultures, Concordia University)
Matthew Unger, Department of Sociology and Anthropology
Coordinator
Colby Gaudet, Department of Religions and Cultures
Key questions
How do atmospheres affect the unfolding of social life in different settings?

How are atmospheres best represented or communicated?

What methodologies and concepts help us, as scholars, to engage meaningfully with atmospheres in our research?

What does it mean to say of a place that it "lacks atmosphere"? How many different kinds of atmospheres are there?
Group members
May Chew, Department of Art History and Mel Hoppenheim School of Cinema
Carmela Cucuzzella, Department of Computation and Design Arts / Concordia University Research Chair in Integrated Design, Ecology and Sustainability
David Howes, Department of Sociology and Anthropology, Concordia University, and Faculty of Law, McGill University
Nicola Pezolet, Department of Art History
Anya Zilberstein, Department of History