PABLO GERSHANIK RESIDENCY
Photo by Paul Green, Unsplash
In this virtual artistic residency, the actor, director and professor Pablo Gershanik presents his artistic work on intimate models, object theatre, memory and resilience.
Hosted by the Faculty of Arts and Science, the Faculty of Fine Arts, the Centre for Interdisciplinary Studies in Society and Culture (CISSC) and 4TH SPACE.
Residency Schedule
The public is invited to engage with Gershanik in conversation through three public events.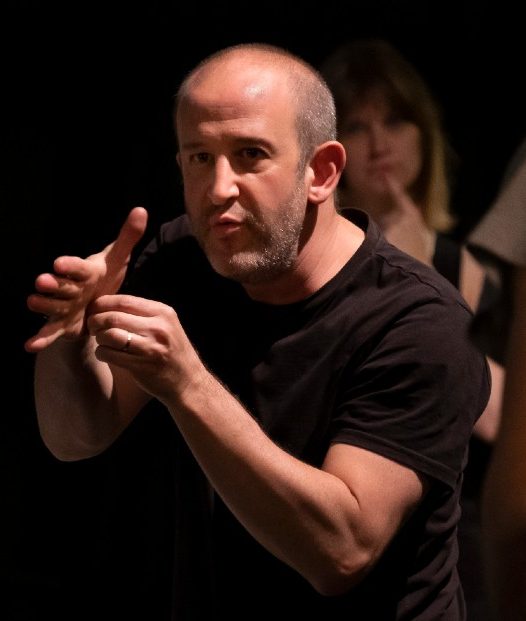 About
Pablo Gershanik
Pablo Gershanik is an actor, director, and professor. A graduate of the École Internationale de Théâtre Jacques Lecoq, he has been an actor touring internationally for Cirque Éloize (Canada), Compagnie Philippe Genty (France), Compagnia Finzi Pasca (Switzerland/Canada) and has directed theatre and co-directed one of 7 doigts de la main Fibonacci projects. He has taught physical theatre, clown and object theatre for more than 20 years in Mexico, Argentina, and France. At the National University of San Martín in Buenos Aires, he created and has been directing the Specialization in Performance and Interpretation with Masks. He is currently an artist affiliated with Centre Quatre Paris and the Cité international des arts de Paris.
Pablo Gershanik in Conversation
Circus as a tool to battle physical and emotional gravity
Patrick Leroux (professor and associate dean, research in the Faculty of Arts and Science) and Gershanik discuss circus as a tool for telling difficult stories; Gershanik's artistic journey through acting, directing, circus arts, puppetry, dance and film; and what the global COVID-19 pandemic can teach us.
En français
From personal tragedy to Intimate Models Methodology
Mark Sussman (associate professor, theatre and director of the Centre for Interdisciplinary Studies in Society and Culture) and Gershanik discuss the process of adapting a tragic personal story to the stage using Gershanik's Intimate Models Methodology.
In 1975, Gershanik's father was killed in the city of La Plata, Argentina, during that country's military dictatorship. Forty years later, he harnessed his diversity of experience in theatre, puppetry, dance and circus arts to recreate that tragic day as a miniature model. This experience led him to develop the Intimate Models Methodology, which combines art therapy, psychology and theatre to reconstruct traumatic events as miniature models in order to explore and process the experience.
Presented in English