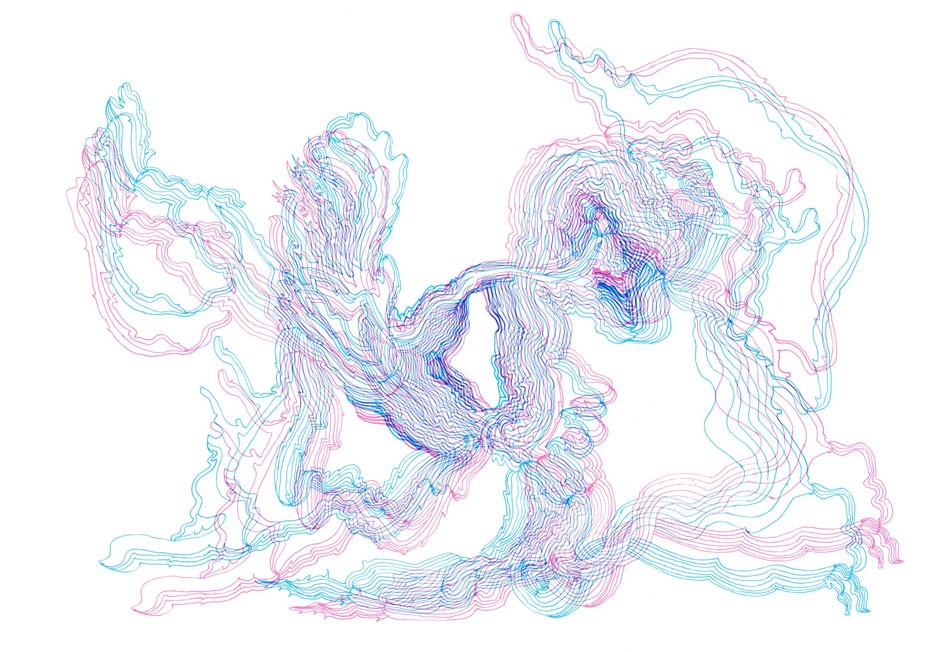 Camille Renarhd–Postdoctoral Fellow, FQRSC, Research Creation, CISSC
The Performance and Writing Working Group gathers faculty and students who work at intersections of performance and writing across disciplines. We are particularly interested in the ways we cross from one medium to the other, including 'translations' across practices in the plural.
The Performance and Writing Working Group reflects the profound impact of the past year's closure of studios, venues, theatres, and galleries on the politics, possibilities, livelihoods, and well-being of artists and writers. One shared concern is to foster conversation on sustainable creation, attending to artists' and writers' labour across these many changes.
The group will invite and share methods and prompts, common questions, resources, references, writing, and publication in performing arts, broadly construed, as well as hosting artists and scholars for informal and collaborative visits.
Through these we plan to share frameworks for performance and process as well as forms of publication. These will include work with somatics specialists, theorists, translators, and editors, as well as artists working in book arts, social practice, and performance research. We invite participants to work in languages and forms of their choosing (dance, theatre, performance, circus, visual arts, media, etc.), welcoming new collaborations, online or in person, as the year unfolds.
Coordinators
Holly Timpener (grad coordinator: HUMA)

Camille Renarhd (FQRSC Post-doc)

VK Preston (faculty)
Group members
Deanna Bowen

Patrick Leroux

Krista Lynes

Laura Magnusson

VK Preston

Camille Renarhd

Holly Timpener