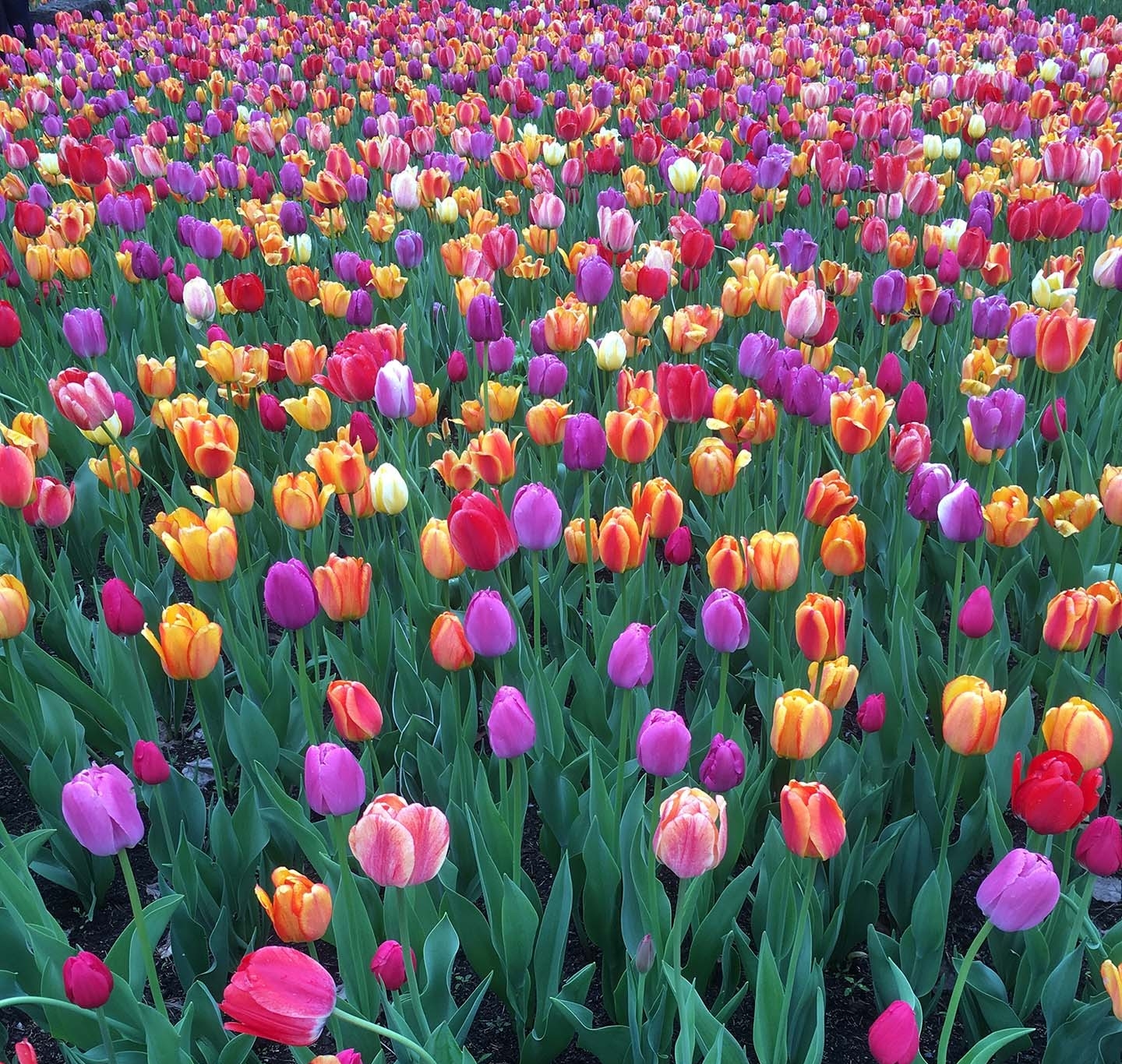 This working group brings together an interdisciplinary group of faculty and students to explore the garden as a dynamic, critical, material, and imaginative microcosm for the political, performative, social, cultural, botanical, and environmental.
Critical Garden Studies acts as sites for new and interdisciplinary research methodologies that incorporate research-creation, qualitative, and quantitative methods and often prioritize embodied and experiential research. The working group will critically consider different types of garden sites such as community gardens, landscape gardens, urban wilds, botanical gardens, with attention to garden design and maintenance, creation and evolution in social-historical contexts, as well as their decision-making and organizational structure. In addition, attention will be paid to gardens as sites of pedagogy, resilience, food security and sustainability programs, as well as forms of media and artistic engagement.
Our activities include invited speakers/performers/activists, garden visits (where possible) and meetings where members of the working group share their current research for feedback and discussion.
Director
Jill Didur, Associate Dean and Professor - Department of English
Coordinators
Allison Peacock, Interdisciplinary Humanities, PhD

Tracy Qiu, Independent Studies, PhD
Key Questions
How are gardens 'practiced', specifically in the domains of decision making, indexing, maintenance, and public engagement?

Who sets the context for terms of engagement with various public gardens and what are the politics of participation?

How do gardens act as microcosms for multiple conceptualizations of nature, one that reveals constructed boundaries between the human and non-human?

How does the garden act as a space for visual and artistic research? And how can researchers from all disciplines act through these spaces?
Group Members
Faculty:
Jill Didur, Associate Dean and Professor - Department of English

Areas of Interest: Environmental Humanities, Locative Media, Postcolonial Literature

Katja Neves, Associate Professor - Department of Sociology and Anthropology

Areas of Interest: Botanical Gardens, Ethnographic methods, Anthropocene, Biodiversity

MJ Thompson, Associate Professor - Interdisciplinary Studies and Practices, Department of Art Education, Faculty of Fine Arts

Areas of Interest: Choreography, Movement, Anthropocene, Waterways
Graduate Students:
Sahar Alineshad, PhD Candidate - Geography

Brieanne Lebel, PhD Student - Interdisciplinary Humanities

Allison Peacock, PhD Student - Interdisciplinary Humanities

Tracy Qiu, PhD Student - Individualized Program

Sofie Schollert Falther, MA student - English

Tallie Segel, PhD Student - Sociology and Anthropology
Activities
Monthly Meeting - a monthly convening of the working group for a discussion and exploration of current research projects, advanced papers, research-creation and praxis.

Garden Conversations Extended - Conversations will be scheduled over the Fall-Winter terms (2020-21) that highlight diverse aspects of garden research both externally and internally to Concordia University. Guest speakers include: Liz Miller/MJ Thompson (September 2020), Mitchell McLarnon (October 2020), Dance for Plants with CISSC "ATMOSPHERES" (October 2020), Carly Ziter (November 2020), Eduardo Kohn (January 2021), Krisztina Mosdossy (March 2021), and Sharon Willoughby (April 2021).

Site visits, talks, and demonstrations with Garden workers/volunteers - active intervention or reflexive activity in local sites and gardens (regulation dependent).