Jean Paul Riopelle's prints and Bonnie Baxter's rat-human hybrids share space at the Musée des beaux-arts de Sherbrooke
A new exhibit reunites the Concordia print media faculty member with her former collaborator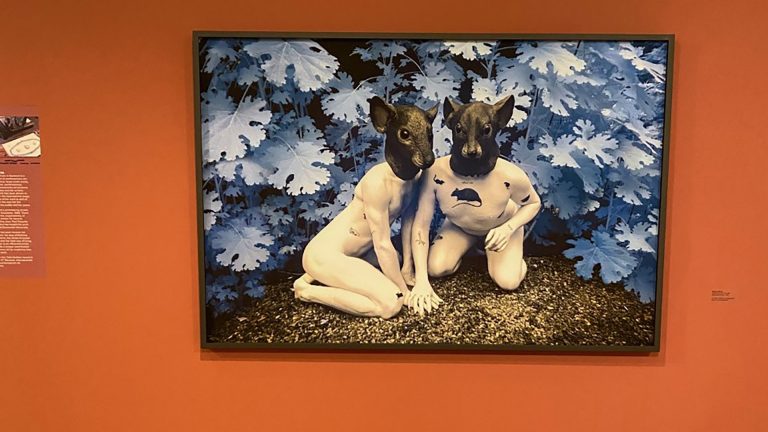 Few people have left as indelible a mark on Quebec's visual arts heritage as Jean Paul Riopelle, and few were as close to him for an extended period of time as Bonnie Baxter. Baxter is a celebrated multimedia artist in her own right and a part-time instructor of print media in the Faculty of Fine Arts. She and her partner lived in almost constant contact with Riopelle and his partners for eight years, living, working, travelling and creating together at their nearby homes in the Laurentians north of Montreal.
Now, as the art world marks the centenary of Riopelle's birth, the Musée des beaux-arts de Sherbrooke will be hosting a show featuring works by both. Apprivoiser la bête (Taming the Beast) features a number of prints by Riopelle and prints, sculptures and digital media by Baxter.
As Baxter explains, the title of the show — which revolves around images of wildlife — has layered meanings.
"There are many, many variables in printmaking, including the wetness of the paper, the viscosity of the ink, the pressure of the press," she says. "To me, all these variables are like wild animals, each with their own voice. In order to make a print, you have to tame these wild animals, to come together in one voice in order to make your print."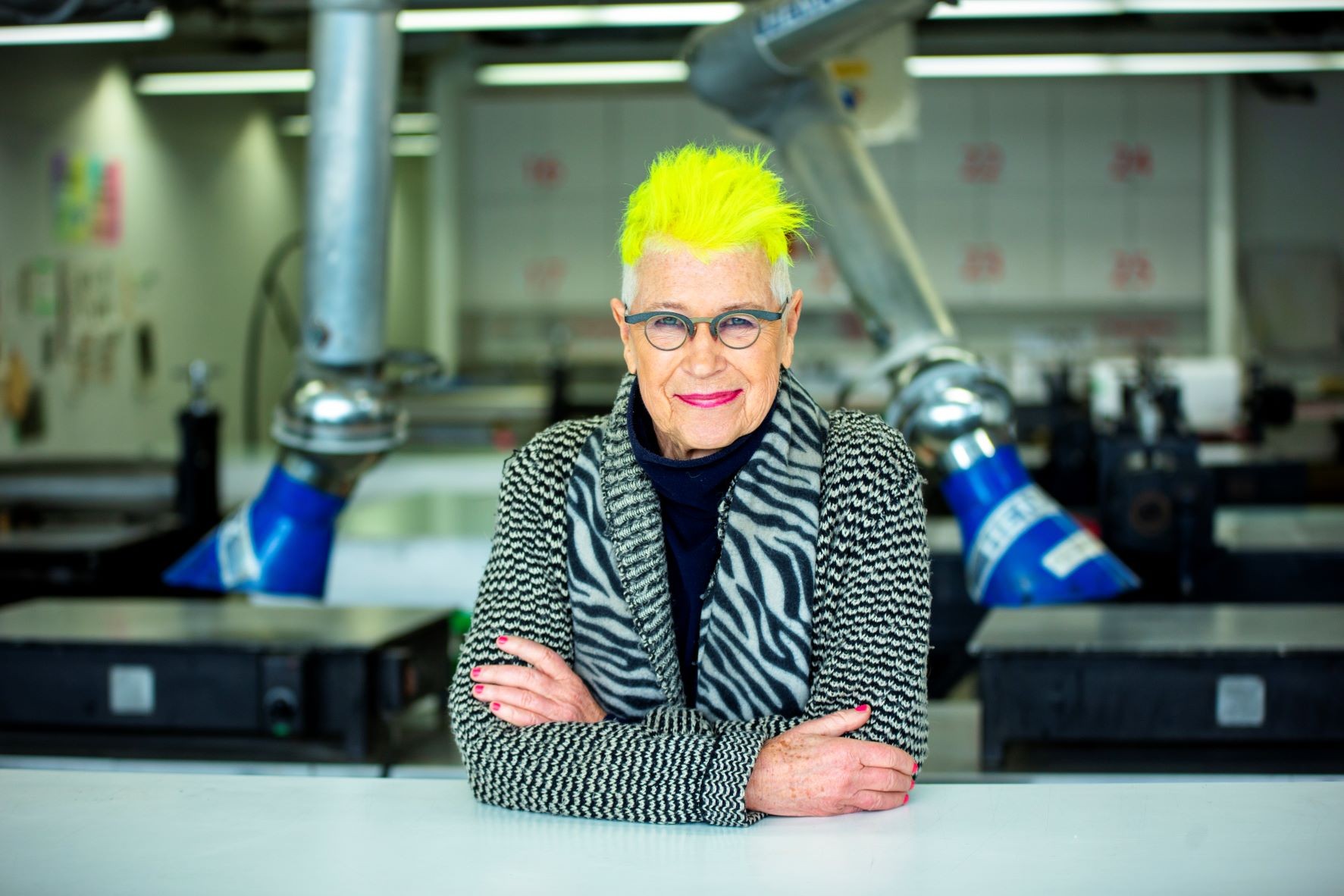 Bonnie Baxter: "We had a mutual willingness to break the rules, make new ones and have fun doing it."
Wild inspiration
The exhibit, curated by Suzanne Pressé, combines the works not of just two collaborators in the same medium, but two artists with a strong interest in the animal world.
"We both use animals as a catalyst and the subject in our work," Baxter says. "It has to do with nature and our love and observation of it."
Riopelle often included images of his beloved Quebec's fauna. Geese, owls, game, even farm animals figure prominently and often in his prints and paintings. Baxter, on the other hand, casts her eye at a different kind of animal often found in close contact to humans: rats.
Her RatKind series of exhibitions places the often-despised rodent at the centre of her commentary on current and possibly future affairs, in which rats have taken over an irretrievably damaged Earth from humans and learned to live in harmony with nature. The exhibit will feature prints, digital prints, woodcuts, video and sculptures.
She describes RatKind as a commentary on both her fears of the devastation and potential loss of natural beauty caused by climate change and on humanity's fear of the other. She adds that she faced challenges in getting her shows staged due to the subject matter and the strong negative feelings rats evoke in a surprisingly large number of people.
"I was shocked at how profoundly some people hated rats, and I found it fascinating," she shares. "It seemed to me that this kind of fear of the different was the basis of racism. But if we never face this fear, we're never going to get beyond it, and we'll never evolve as a society."
Fully immersed
At the same time as teaching at Concordia, the eight years between 1985 and 1992 that she spent with Riopelle were a whirlwind of creativity and adventure. Art and life were inextricable from each other.
"With Jean Paul, there was never any division. It wasn't a question of working in the studio from nine to four and then going to eat something. Everything was work and life and art. We were always working in the studio, eating and drinking, and travelling. It was a total involvement in life and art and how they went together. We had that in common, as well as a mutual willingness to break the rules, make new ones and have fun doing it."
Apprivoiser la bête runs from February 2 to April 23 at the Musée des beaux-arts de Sherbrooke.

Learn more about the exhibit: Jean Paul Riopelle / Bonnie Baxter. Apprivoiser la bête.
---