'Chess is such a powerful metaphor for life'
Concordia grad Russ Makofsky leads donation of 10,000 chess sets to students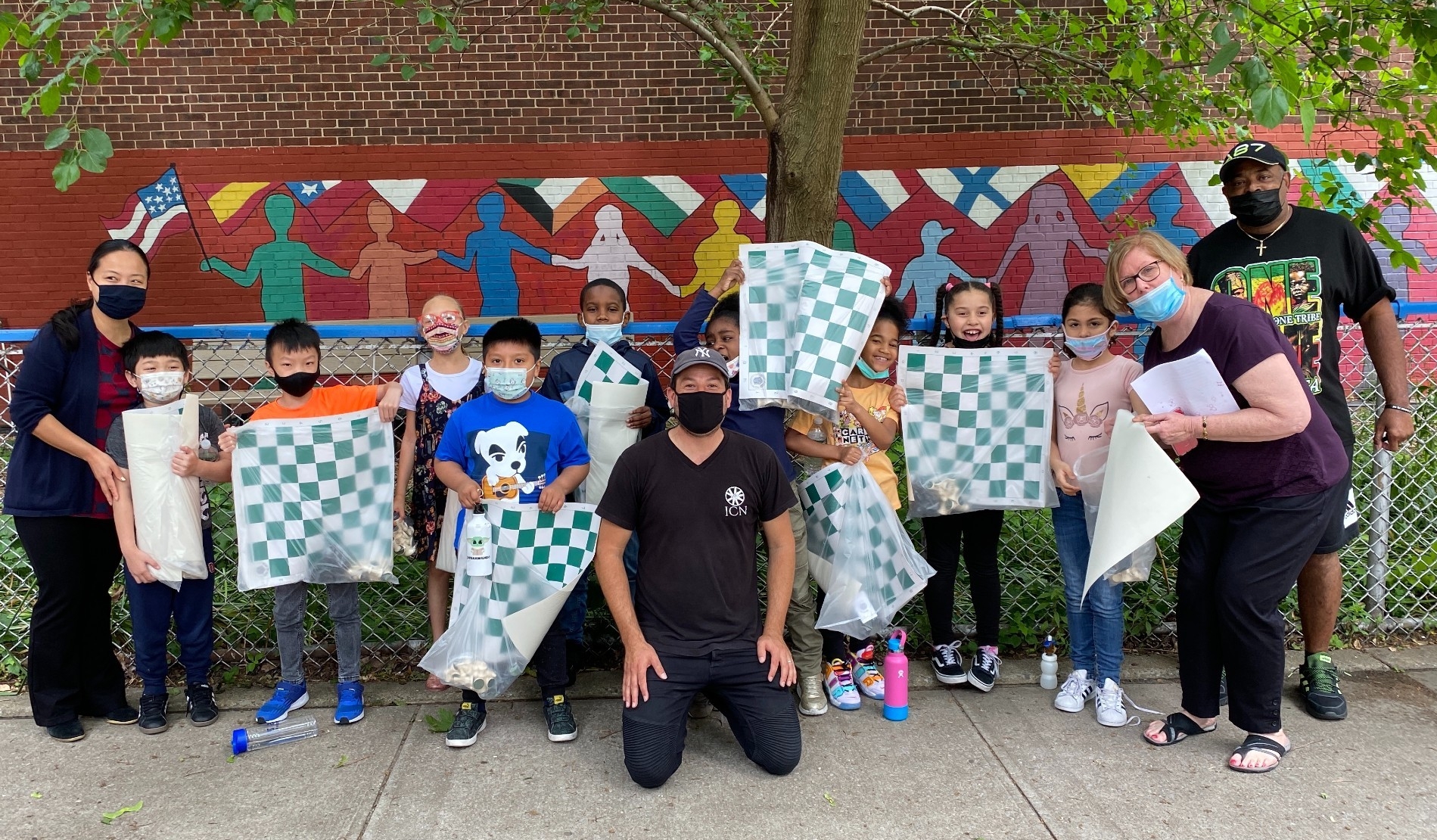 The first of 10,000 chess sets make their way into the eager hands of students in New York City. Russ Makofsky, BComm 07, pictured centre, helped lead the donation with the support of 150 generous donors.
To share his love of the game with students across New York City, Russ Makofsky, BComm 07, chess aficionado and founder of Impact Coaching Network (ICN), recently helped lead the donation of 10,000 chess sets to elementary school students across the city.
The newly formed initiative, called The Gift of Chess, helps leverage the power of chess to provide youth with access to their own technology, a physical chess set and inclusion in the chess community. The initiative has received support from more than 150 donors to date.
The game of chess has thrived during the COVID-19 pandemic, Makofsky says, with one million new players joining the Chess.com site each month during the worst of the lockdowns. Yet Makofsky is giving away chess sets to bring back the communal aspect of the game. He hopes they will filter down through communities, uniting families, neighbourhoods, even people simply relaxing in the same park.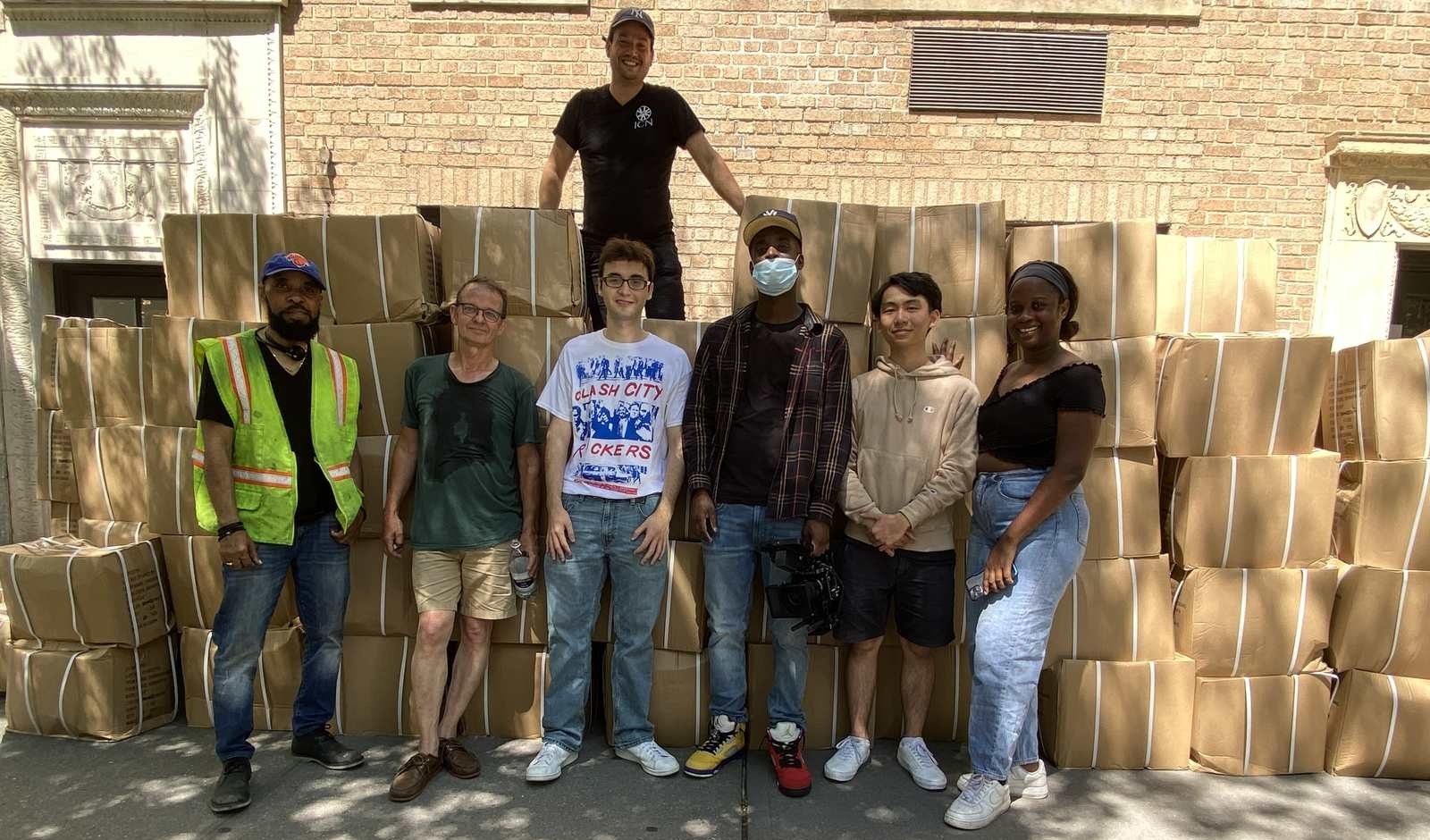 Russ Makofsky (back row), and a team of dedicated Gift of Chess volunteers help unload 10,000 sets as they arrive in NYC from China.
On the eve of The Gift of Chess launch, Makofsky — who serves as co-president of the Concordia University New York alumni chapter — sat down to talk about his passion, the new gift and how chess helps kids develop.
Why chess?
Russ Makofsky: Chess is an incredible teaching vehicle. It's fun. It's social. And it's a wonderful equalizer. The thing that's so great is that the players who work the hardest do the best, irrespective of their circumstances. That's such a powerful metaphor for life.
The game also teaches strategy and critical thinking. When you play, you have to sit and think. In a culture that rewards instant gratification, kids who play chess can sit for hours on end and focus on singular moves. The life lessons taught in chess are incredibly valuable.
What are the biggest challenges of teaching kids to play chess?
RM: The challenging part is creating what I would call the culture and the environment around chess at the school. Once you're able to create a community of players who love the game, new kids coming in will assimilate to that culture. It takes years to build a chess program, to get one kid playing, two kids playing, to create a critical mass. Once it's created, new kids coming in become incredibly strong and become competitive chess players almost immediately.
What's the importance of The Gift of Chess?
RM: With access to chess technology and their own set, each child will have an equal opportunity to learn the game and share with their local communities. With the support of a vibrant online community, players can push each other to reach new heights.
Each summer, using metrics derived from our assigned technology, students will have the opportunity to gain access to in-person training to help them reach their full potential. By learning chess, along with its transferable life skills, all children can make a positive impact on their communities — and the world.
What makes a great chess player?
RM: I believe any great chess player is a passionate player. If someone doesn't have love and curiosity for the game, don't expect them to become a great player. It takes a lot of curiosity to explore and read and pursue every opportunity available.
The second thing is the work ethic. The idea that a prodigy who's never played before wins tournaments is a Hollywood fiction. The reality is that the kids who show up and win are the ones who've put the work in. There are some innate skills, patience and being grounded. The ones who can sit and think and look for a better move — those are the kids who can win.
How did your Concordia education help you in your quest to set up this program?
RM: Concordia is a global institution. When I first got there, one of my roommates was from Saudi Arabia, another was from Dubai and another from London, England. I was able to build friendships across such a diverse community of people. That helps me manage this program in New York City, which is so diverse.
I was also a varsity athlete. I was on the men's basketball team, which was my entry into sports and competition. The athletics and competitive nature of being a Concordia Stinger helped me. And of course, the business acumen I gained while at the John Molson School of Business.
Know a Concordia grad with an interesting story? We'd love to hear it. Email us at magazine@concordia.ca.
---