Another first-place finish for Concordia
JMSB wins OBCC for sixth time in seven years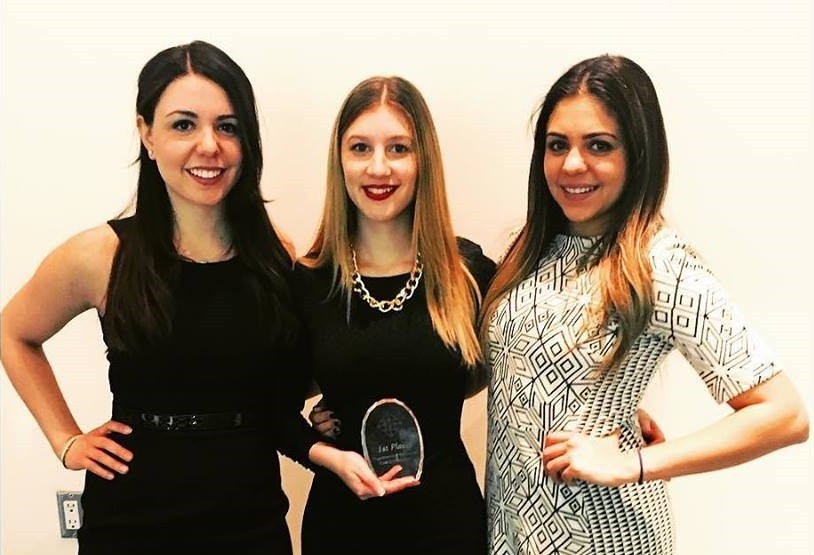 Sabrina Jorrin, Stephanie Groulx and Claudia Coutinho-De Somma made up the JMSB team that won the 2016 Organizational Behaviour Case Competition for the sixth time in seven years.
"Concordia knocked it out of the park." That's was a judge's remark after an undergraduate team from the John Molson School of Business (JMSB) won the 2016 Organizational Behaviour Case Competition (OBCC) at Ryerson University, according to Claudia Coutinho-De Somma, one of the team members.
"The feedback we received after the gala from the judges was phenomenal," says Coutinho-De Somma. "We are very, very proud to have been able to participate in this competition and to bring home another first-place trophy for JMSB."
The OBCC is considered to be Ontario's most prestigious human resources competition. In the past seven years, Concordia has won the competition six times.
The JMSB team, made up of Coutinho-De Somma, Sabrina Jorrin and Stephanie Groulx, received a $1,500 cash prize and a $500 bursary to the school's competition program, donated by the Canadian HR Press. Each member was also awarded a Certified Human Resources Professional study guide.
After the event, Head Coach and Advisor to the Competition Program, Mark Haber acknowledged the role of the team's coaches Romy Schnaiberg and Matt Fishman. "This would not have been possible without them," he said. "I also want to thank (long-time lead coach) Aaron Dresner for his commitment to this competition. He has been coaching HR since 2007 but was not able to coach this year."
---