A sensational start
Undergraduate and MBA case competition programs begin the season on a winning note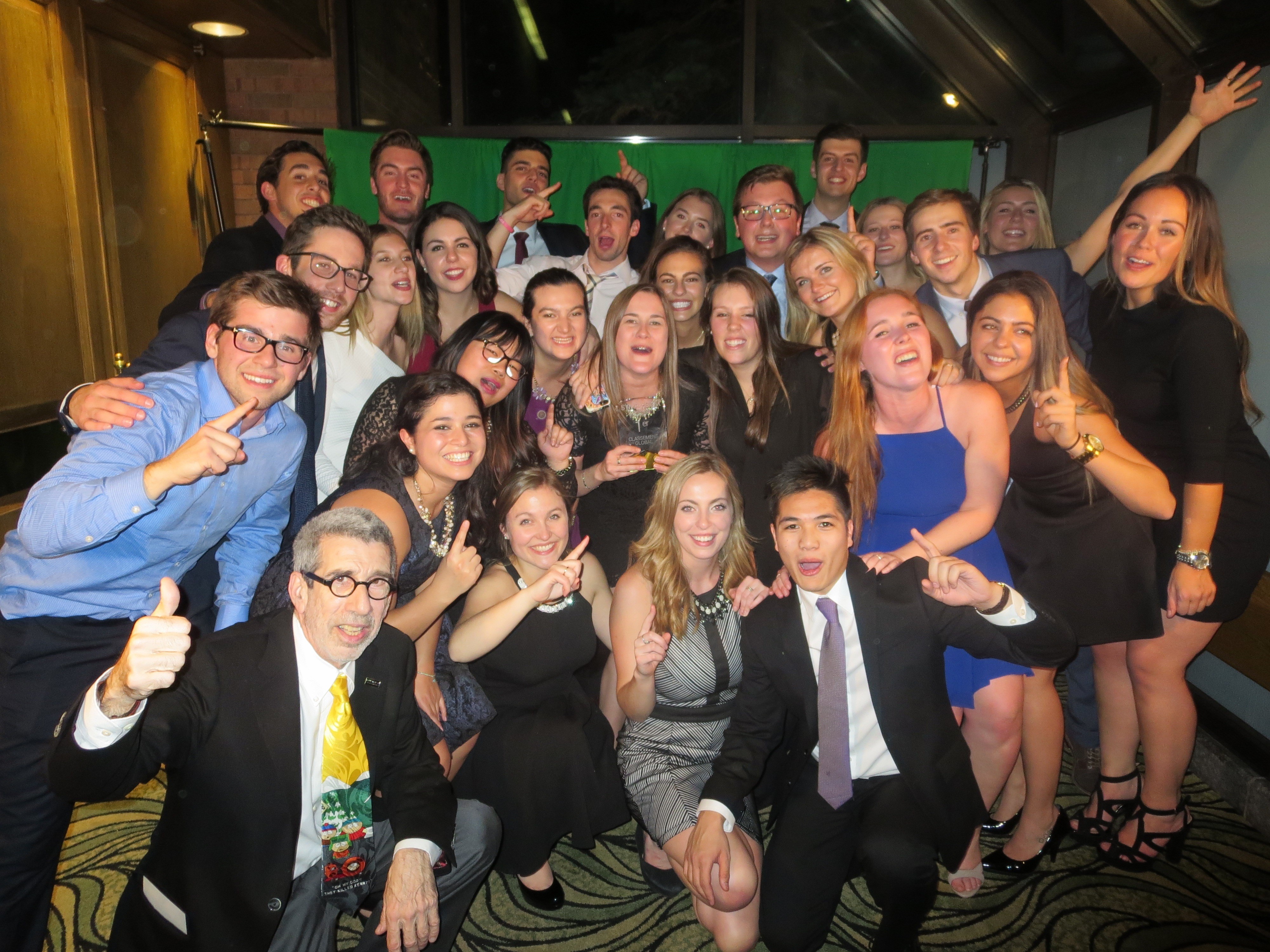 For the second year in a row, a delegation from the John Molson School of Business has won the largest HR competition in Eastern Canada. This year, the HR Symposium was hosted by the Université du Québec en Outaouais between November 20 and 22. Over 300 students participated in the event.
The weekend-long, undergraduate affair had students competing in a variety of human resources-focused categories. A first-place finish in the HR Case and second-place in Labour Arbitration contributed to JMSB's overall victory. Student Jesse Carmichael took home the Coordinator-of-the-Year award.
"All of the coaches and competitors worked so hard. This win is a testament to their dedication," says Head Coach and Advisor to the Competition Program, Mark Haber. "I would like to thank Jesse Carmichael in particular for her tremendous leadership throughput the competition."
To cap off the successful weekend, JMSB also took third-place overall at the Brock University Accounting Conference, a competition hosted by the Goodman School of Business at Brock University in St. Catharines, Ontario.
Earlier in the year, Concordia students finished second at the Concours KGP at the Université de Québec à Montréal and third at the Annual Collegiate Ethics Case Competition hosted by the Eller College of Management at the University of Arizona.
JMSB also competes in a number of case competitions at the graduate level over the course of the academic year and John Molson MBA students too have tasted success early this season. A team of MBA students won second-place at the inaugural DeGroote Case Competition, hosted by McMaster University, while another team finished third at the 11th annual NUS Case Competition at the National University of Singapore.
NUS is the largest business case competition in Asia and only eight teams are invited to participate in the final round. "Just qualifying is a great feat," says Tim Field, the faculty advisor for the MBA case competition program. "This is simply the most competitive competition we attend," he says. "I am very proud of our team for doing such an outstanding job."


---