Notable Concordian
Rachel Rammal
BA 18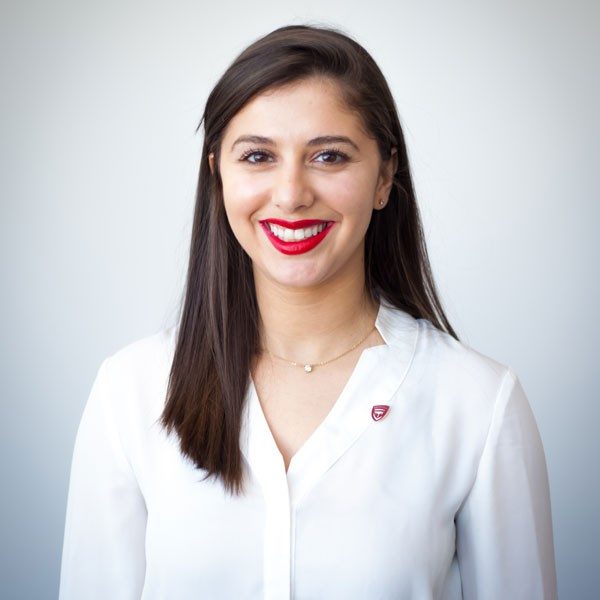 Awards & Distinctions
Outstanding Student Leader Award
Rachel Rammal is committed to social transformation, life-long learning and self-actualization. In addition to being a full-time undergraduate student in Concordia's psychology program, she is actively involved within the university and the broader community.
As a member of the 60th Garnet Key Society, Rammal represents Concordia as an official ambassador at various functions. She has also spearheaded several academic, philanthropic and community initiatives as vice-president of Academic and Loyola Affairs for the Arts and Science Federation of Associations (ASFA).
In her role as vice-president of External Affairs in the Concordia Undergraduate Psychology Association (CUPA), Rammal advocated for mental health and raised awareness to reduce stigmatization. She also represented and defended students' rights on diverse committees and boards across the university and served as a mentor at the university's Student Success Centre.
Rammal served as the Editor-in-Chief of Concordia's interdisciplinary academic journal Between Arts & Science vol. 2. She also founded CU Book Fairies, the Concordia chapter of the Bookfairies Worldwide movement, to promote literacy and awareness about global issues.
More recipients