Graduation portraits
Create lasting memories of your achievement with professional graduation portraits.
Lassman Studios offers both traditional graduation portraits as well as personal, stylized shots.

What you get
The $25 sitting fee includes a minimum of 10 unique poses.
All graduation regalia, including gowns and hoods, will be provided on the day of your shoot. Choose from over 25 different portrait backgrounds or upload one yourself.
Proofs will be available online for viewing and ordering. View pricelist.
Book your appointment today
View calendar of available sessions.
Use links on the right-hand side of the calendar to view upcoming months.


Select a date and time that works best for you — and click to reserve!

Location is wheelchair-accessible.
Questions?
Email questions@lassmanstudios.com.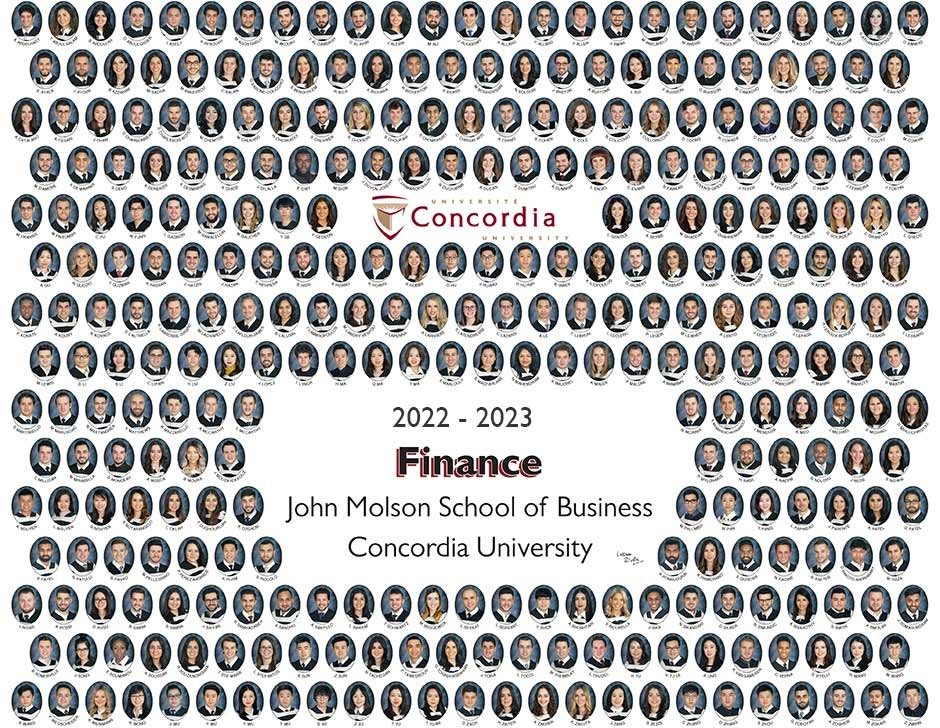 Class composite
Your portrait will be included in your faculty's graduating class mosaic.
You will be advised by Lassman Studios when your free copy is available for pick-up at University Advancement, 1250 Guy St, Suite 520, on Mondays and Tuesday, from 2 – 5 p.m.
COVID-19 precautions for portrait sittings
We will be taking these COVID-19 precautions to ensure everyone's safety during each grad photo sessions:
All employees in the photography area will keep two metres/six feet distance from others

All employees will clean hands often, using soap and water or an alcohol-based (70%) hand sanitizer

All employees will stay home if sick

Lassman Studios will clean and disinfect frequently touched objects and surfaces on a regular basis

Employees will wear a face mask or covering during each session

Lassman Studios will manage entrance, flow and capacity at all times
This is what to expect during your session:
If you are feeling any COVID-19 symptoms such as a cough, fever or difficulty breathing, please do not attend your session and contact us to rebook your appointment.
Please arrive no earlier than 5-10 minutes before your session.

Upon arrival, please check in with our staff and wait guidance on next steps.

When in the photography area, we will ensure that you and those around you — including our photographers and staff — remain at least 2m/6ft apart.

Only students with an appointment will be permitted in the photography area —friends or family members will not be permitted.

Hand sanitizer will be present at all photography shoots.