Regional networks
Alumni in regional chapters promote the university's vision, mission and values and build Concordia's network of supporters through a community of engaged volunteers around the globe.
Want to get involved? Email alumni@concordia.ca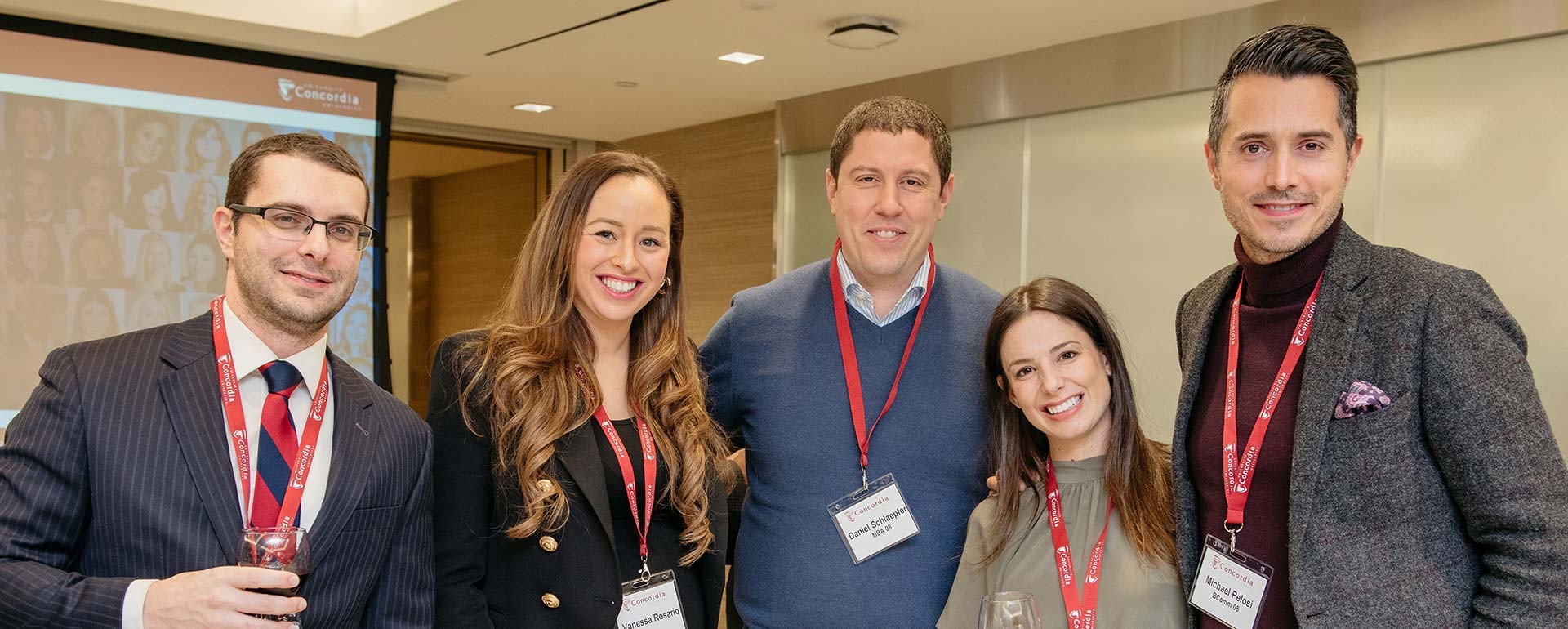 Ottawa
Jason Kung, BA 17
Vanessa Peters, MA 17
Catherine St-Hilaire, BA 11
Ottawa Chapter Bursary Endowment
The Ottawa Chapter Bursary Endowment supports an annual entrance bursary of $500 for a Concordia undergraduate student from the Ottawa region.
Donate
Vancouver
Emma Furze, BSc 17
Ven Virah, BComm 10
New York
Chapter representatives
Russell Makofsky, BComm 07, Co-president
Gerard Walsh, BA 71, Co-president
Bhavna Grover, BComm 01
Alex Leopold, BA 13
Katrina Monton, BA 17
Mandy Nembaware, BA 08
Allison Rector, BA 17
Los Angeles
Kendra A. Kabasele, BSc 00, GrDip 02
Beijing
Chen Zhang, MBA 03
Winston Kan, BAdmin 81
Shanghai
Wayne Wu, MEng 96
Dominic Desmarais, BComm 00
Hong Kong
Dennis L. Chan, BComm 91
Rita Ng, BSc 87
Winnie Li, BA 91
Winnie Yip, BComm 90
Leo Leung, MEng 89
Alex Jone, BA 90

Janet Kar, BComm 15
Current Liang, BComm 81
Join us on Facebook