Photo by Kyle Dias om Unsplash
Welcome to the City!
Advice and recommendations from resident Concordia alumni for new grads moving to the city.
Your guides:
Leah Del Vecchio, BA 10, Toronto native
Hussain Shorish, BA 17, MA 18, Toronto resident since 2022
El, BA 07, Toronto resident for 10+ years
Whitney, BComm 11, Toronto resident for 10 years
Fave neighbourhoods
"My favourite neighbourhood is the Ossington strip. It's been great for years and seems to just keep getting better. Some other great neighbourhoods to explore are Roncy, the Danforth, Kensington Market and the Toronto Islands (Ward's)."
Best places to meet new people or connect with Concordians
"If you are female or female-identifying, the Bumble BFF app is a great place to meet new friends. I've met some cool humans there. Another place to meet people are recreational sports clubs like JAM (formerly Toronto Sport and Social Club), where you can join teams as an individual." – El
"Taking an improv class is a great way to meet people. A great spot close to Union Station is Second City. I'd recommend checking out their short-term course or a drop-in class." – Whitney
Best coffee shops
"Since moving to Toronto, my go-to café has been Coco Espresso Bar in Yorkville. I love how the coffee tastes, the dessert is always top-notch and it's the perfect place to take a break while shopping and exploring the neighbourhood." – Hussain
"Sud Forno is my favourite spot (two locations: Yonge and Adelaide and Queen and Bathurst). Reliable amazing coffee done right and so many great, fresh Italian desserts to choose from. Also love Wallace Espresso for a coffee on the go." – Leah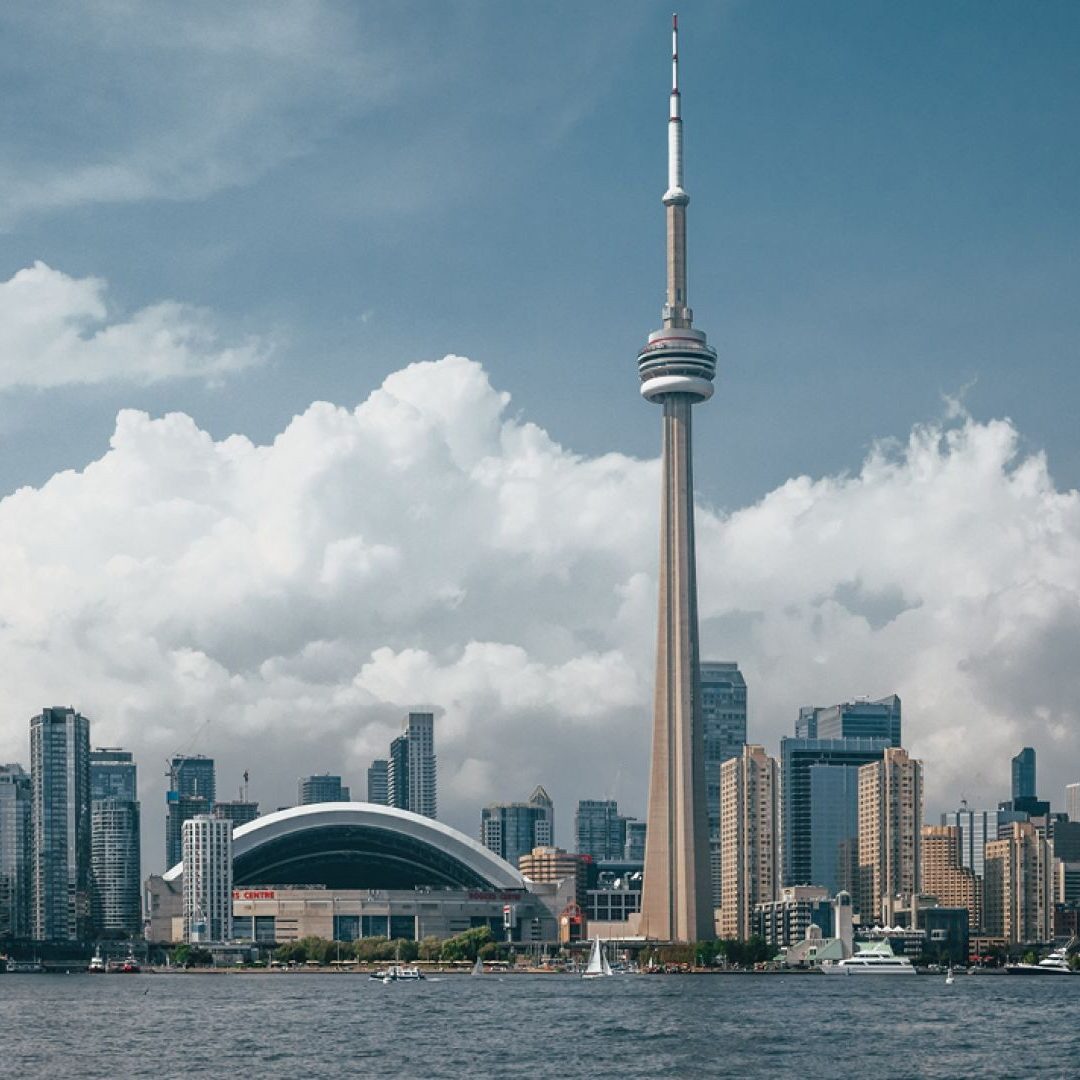 Best sightseeing
"A trip to Toronto Islands is highly recommended. The view from the ferry is amazing and the park space is beautiful. Tip: buy your ferry tickets online in advance or buy a strip of paper tickets in advance to skip the long lines." – El
"Easy, the CN Tower! View doesn't get better than that. Taking a boat to the islands is also a fun sightseeing experience. They have private boat cruises you can take around the islands, or you can take the ferry and get off at one of the actual islands for a visit. High Park is another great spot to take in some nature right in the heart of the city." – Leah
Best restaurants
"Toronto is a good spot to dine out these days! My personal favourite is Giulietta, where I have had an exceptional experience countless times. Some other reliably great Toronto restaurants are Terroni, Pai and Aloette. A few of the city's hot spots right now are Prime Seafood Palace, Mimi Chinese, Bernhardt's and Imanishi." – Leah
"416 Snack Bar is a favourite of mine. They have a rotating menu of delicious and interesting small plates and the ambience is buzzing, but also fun and relaxed.
Burdorck Brewery offers delicious and interesting beer, has great food and live music. There's also a bottle shop that sells beer and fresh bread. If you're into wine, they often have hard-to-find and one-off bottles from the very unique Pearl Morrissette winery in the Niagara Peninsula." – El
Hidden gems
"If you bike, one of my favourite recreational cycle routes is a day trip along the waterfront trail to Port Credit and back. It's about 20 very flat and mostly paved kilometres each way. There are several breweries along or just off the route – including Great Lakes, Stonehooker and my personal favourite, Old Credit, which brews in wood-fired kettles. And there is a fantastic hidden restaurant just off the trail called the Empanada Company.
In the King and Dufferin area, go to Pharmacy Bar. Tell the amazing and talented owner, Chris, what you feel like drinking and enjoy. Seriously, this crew knows their stuff. Pharmacy also has a cool collection of private imports and special cans and bottles that you're unlikely to find elsewhere." – El
"Famiglia Baldassarre is my favourite hidden gem! Arguably the best pasta in the city. They serve a different handmade pasta every Wednesday, Thursday and Friday for lunch." – Leah
"The Toronto Botanical Garden is a natural oasis north of downtown Toronto. With 17 vibrant theme gardens to explore, it's a great spot for long walks or weekend picnics." – Whitney