China
Alumni chapters in China are led by a group of dynamic and engaged volunteers in Hong Kong, our longest standing chapter, Shanghai our newest addition, and Beijing.
Stay connected to Concordia
Alumni chapters host a variety of events and programs in your area. These include cocktail receptions where you have the opportunity to hear first-hand from Concordia's senior leadership team, including the president or provost.
As well, you may have the opportunity to drop in on a talk by a visiting professor and learn about some of the groundbreaking research being conducted at the university. Taking part in these activities is a great way to stay informed about what's going on at Concordia.
Alumni gathering in Shanghai.
Career opportunities
To meet fellow alumni with similar interests as yours, look no further than your local alumni chapter. Check the alumni events calendar regularly to learn about different social activities that include holiday parties and pub nights, in addition to cultural and sporting activities.
If you can't be there in person,create your account on the Concordia Alumni Connect mentoring platform and meet alumni online thanks to the suite of online career services designed for alumni: mentorship opportunities, webinars and career panels.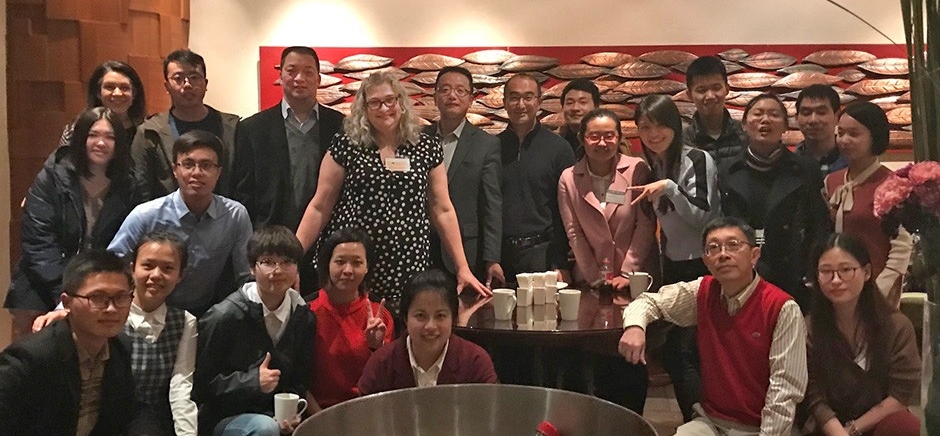 Alumni in Beijing assist Concordia's recruitment team in November 2017, by meeting with prospective Concordia students.
Be a Concordia ambassador
Concordia has a large international student population, with the highest percentage coming from Asia. Through your alumni chapter you can support the university's recruitment efforts by meeting with students, sharing your experience with them and offering tips about living and studying in Montreal.
The university also turns to its alumni to help support students in need through its fundraising initiatives. Our graduates are our best advocates and essential to advancing the mission of the university.