CUAA NEW YORK CHAPTER AWARD
Our goal
Endow the CUAA New York Chapter Award, established by the New York Chapter of the Concordia University Alumni Association.
Join your fellow Tristate Concordia alumni in supporting deserving students at Concordia!
About the chapter
The New York chapter of the Concordia University Alumni Association has been active for 15+ years, organizing activities to connect alumni in the Tristate area and boost Concordia's reputation as a next-generation university.
We seek to inspire alumni to contribute to Concordia's reputation, relationships and resources.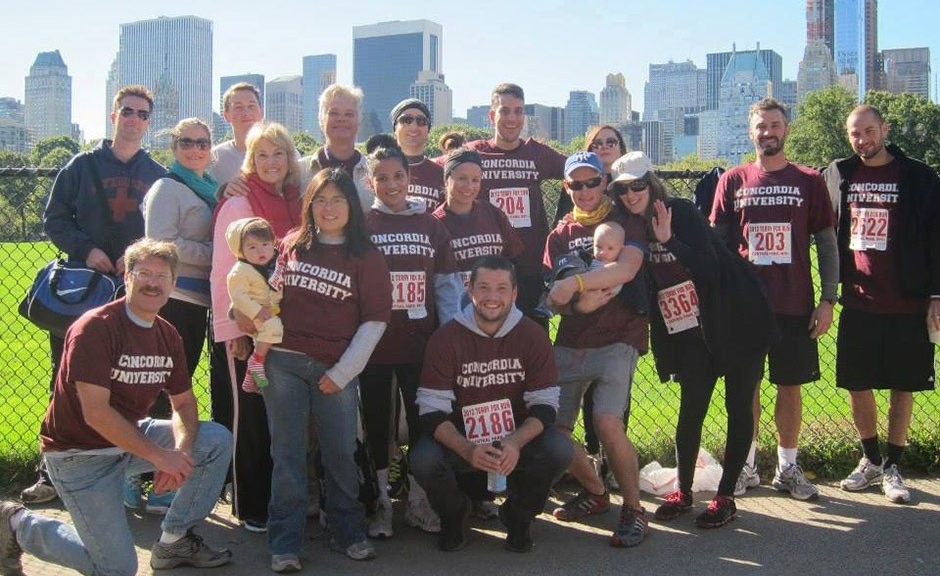 Established by a fundraising committee of proud Loyola and Concordia graduates based in New York, The CUAA New York Chapter Award rewards outstanding academic achievement by a student in any area of study.
Meet the fundraising committee:
Bhavna Grover, BComm 01

Alex Leopold, BA 12

Russell Makofsky, BComm 07

Mandy Nembaware , BA 08

Gerard Walsh, L BA 71

They hope to endow the award so that deserving students will continue to receive support, year after year!
The award honours the memory of Robert G. Beauregard, BA 60, a proud Loyola alumnus and New Yorker.
"I can't tell you how happy I was to have been chosen to receive this award – I felt recognized for all the hard work I put into my studies over the years.
At the same time, the award has given me peace of mind; knowing that a part of my education is paid for helps take my focus off the financial demands associated with my education so I can better focus on my studies."
— Anneliese Zwaagstra
Student, Faculty of Arts and Science, Therapeutic Recreation program Recipient, CUAA New York Chapter Award
Robert G. Beauregard
Known affectionally as "Poppy", "Beau" or "Bob", he was born in Montreal, Quebec, Canada on July 9, 1939, the youngest of four sons.

Bob attended Loyola College in Montreal, graduating in 1960 with B.A. in Economics. He was an all-around athlete with great drive and spirit, making him a natural and respected leader in college. He is a member of the Loyola Hall of Fame and was President of the Loyola College Alumni Association.

Robert G. Beauregard, BA 60
"I first met Bob nearly 20 years ago at the CANY alumni reception at the Roosevelt Hotel in New York. It was the first time I joined my fellow alumni in a chapter activity. His leadership, friendship and manner encouraged me to stay involved.
As current co-president of the chapter, I strive to emulate his example."
– Gerard Walsh, L BA 71
Bob was diagnosed with Type 1 Diabetes when he was 23 years old, yet lived a life filled with sports, optimism and hope. He was committed to many mission-oriented local and national non-profit organizations, including Freedom Waters, Boys and Girls Club, Boy Scouts of America, and the Juvenile Diabetes Research Foundation (JDRF).

He was a frequent prankster, where no person (young, old, sick or healthy) was off limits in his attempts to raise spirits with laughter. He will be dearly missed.
Join us and support deserving students at Concordia!