Meet Benjamin Williams, Canada's director of Indigenous and Northern Housing Solutions
'We're committed to delivering services in the spirit of reconciliation,' says the John Molson School of Business MBA graduate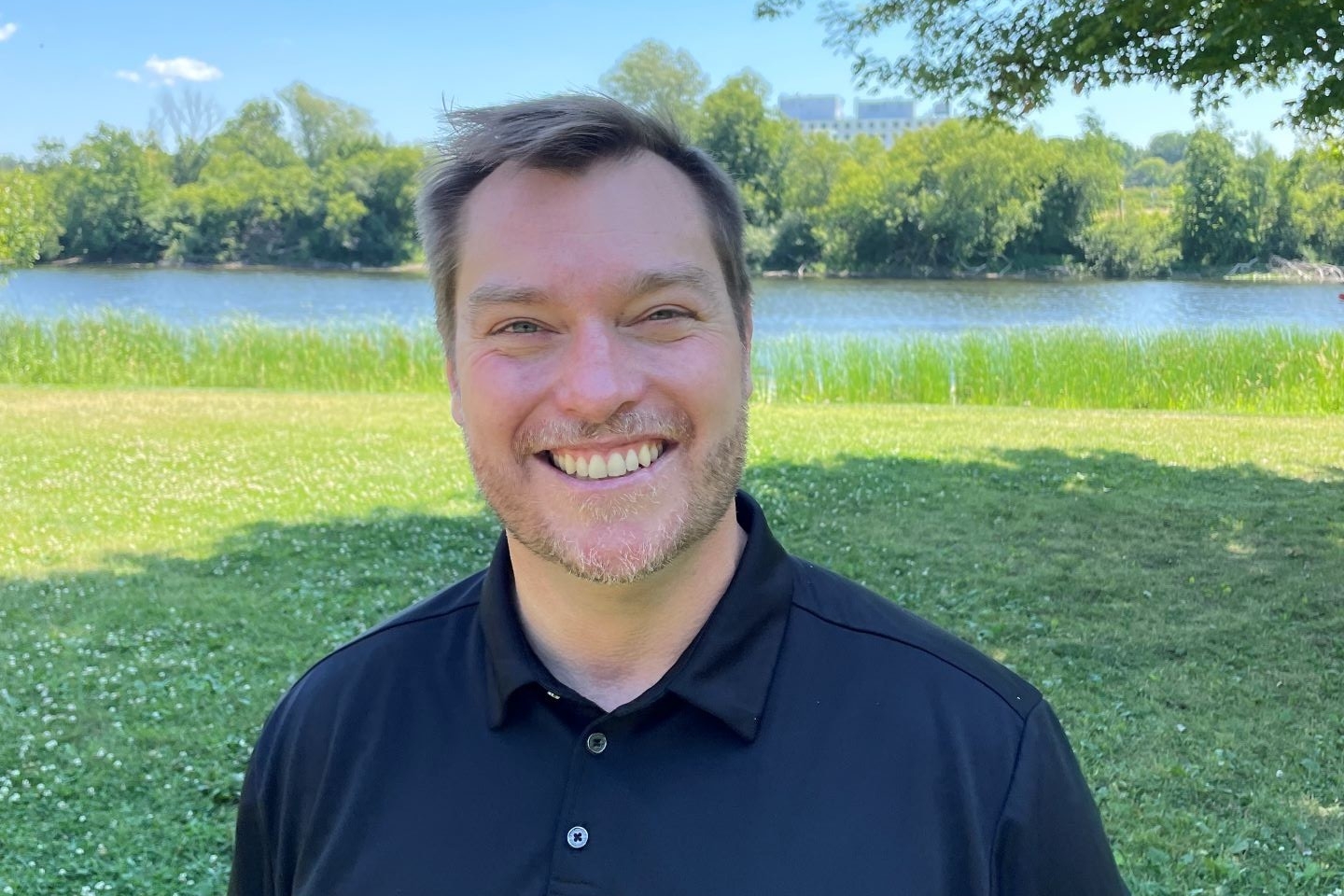 "I was looking for a school with student diversity and a great reputation, which put the John Molson MBA high up on my list," says Benjamin Williams, MBA 09.
When Benjamin Williams, MBA 09, moved to Ottawa to work for the Canada Mortgage and Housing Corporation (CMHC) after graduation, a senior vice-president told him that the Crown corporation was the place to build a career.
"I took that to heart," says Williams. "More than a decade later, I can unequivocally say that this work has become more than just a job."
After a stint in the private sector that he says left him unfulfilled, Williams's experience at the John Molson School of Business helped open his eyes to careers better suited to his principles. As the CMHC's director of Indigenous and Northern Housing Solutions since 2021, he now manages a team of more than 100 people who work closely with Indigenous stakeholders across the country.
We recently sat down with Williams to discuss the challenges and rewards of this critical work, and to reminisce about his time at Concordia.
What is the Canada Mortgage and Housing Corporation?
Benjamin Williams: The CMHC was established after the Second World War to help returning veterans find housing. We're most renowned for mortgage loan insurance, which we provide to financial institutions to assist anyone who has less than a 20 per cent down payment for a home.
We're also engaged in mortgage securitization and provide funding for housing through a variety of programs supported by parliamentary appropriations. Research and policy advocacy is an important part of our work, too. This past June we issued a report that showed that in response to rising demand and shifting demographics, more than 22 million housing units will be required by 2030 to help achieve housing affordability for everyone living in Canada. At our current rates of construction, we will build fewer than 19 million units in that same time. This means an additional 3.5 million affordable housing units are needed by 2030.
What is the mandate of your team?
BW: My team supports the delivery of programs and funding for Indigenous housing across Canada. We work with different communities, First Nations, as well as developers and builders to see what projects might be most suitable and eligible for funding. We provide both low-interest loans and contributions to support housing in these contexts.
What are some of the challenges of this work?
BW: You never feel like you're doing enough. The evidence of need is so obvious and, in some ways, you're working within a system that was not necessarily built to resolve some of the problems at hand. So you constantly feel like your efforts might not translate into the best results that you're trying to achieve.
A lot of it starts with money. There's so much need and a lot of money is required to bring housing standards up to a level that is comparable to non-Indigenous communities, quite frankly. There are also challenges related to infrastructure capacity, the rising costs of construction, rising interest rates and the pressure all of this puts on projects going on right now. These are very real and immediate problems.
Politically, it can also be a challenging space. All of us at the CMHC are committed to delivering services in the spirit of reconciliation — but it's a path and there's still a long way to go.
What do enjoy about the work?
BW: In spite of the challenges, it's one of the most rewarding jobs I've ever had. Every member of our team feels that way, largely through the work we do with Indigenous communities on the ground every day. There is a tangible sense of positive results, even if it's simply the delivery of one housing unit. You get tremendous feedback as a result of that. There is no doubt that the work can be slow-going and frustrating — not just for us, but for our clients as well — but connecting our clients with effective programs and policies keeps me motivated.
What made you choose John Molson for your MBA? What did you most enjoy about the program?
BW: I was looking for a school with student diversity and a great reputation, which put the John Molson MBA high up on my list. I had a wonderful experience at Concordia. I was surrounded by students who were motivated and incredibly engaged.
I loved the group work. The workload was significant, but we leveraged our strengths to get our assignments done. I enjoyed every minute of that. I also judged case competitions and loved the energy and enthusiasm around those events.
How did you manage the transition from Montreal to Ottawa after graduation?
BW: I was born and raised in Montreal and never pictured myself in Ottawa. But my interest in a career with a Crown corporation made the city a natural fit, obviously. My wife and I have three children now and I can honestly say that, from the parks to the museums, this is a great place to raise a family.
---