Two programs, two victories, one school
Golden finish for MBA and undergraduate case competition students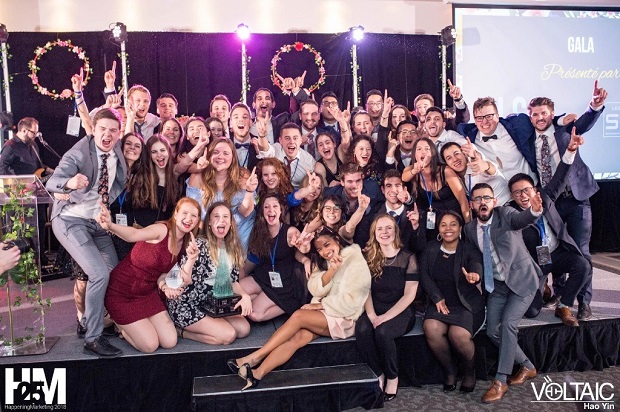 In the span of a week, JMSB students took home gold medals in two Canadian case competitions. A delegation of 45 undergraduates won the 2018 edition of Happening Marketing, hosted by HEC Montréal, while a group of MBA students won first place at the Ted Rogers Diversity and Inclusion competition at Ryerson University.
"Our delegates worked tremendously hard over the past few weeks to deliver an outstanding performance," says Mark Haber, head coach and advisor to the undergraduate competition program.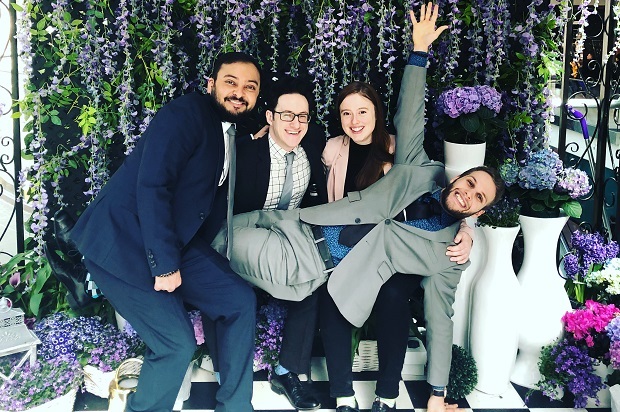 Banner year for MBA case competition program
When Jesse Prent, Karolyne Courville, Kuldeep Patni and Adriano D'Angelo took to the podium after their win at Ryerson, it capped off a stellar year for the MBA competition program.
Earlier in the competition season, John Molson MBA students won the East Meets West MBA Leadership Case Competition, hosted by the University of Calgary, placed second at the Haskayne MBA 24 Hour EPIC Case Challenge, also in Calgary, and saw JMSB teams finish third and fourth at the DeGroote MBA Case Competition at McMaster University.
"I am incredibly proud of the hard work, dedication and commitment that the student competitors, coaches and case competition committee members bring to the program," says Tim Field, faculty advisor for the MBA Case Competition Program.
"Our case competition culture is a direct result of our building and fostering the JMSB community."
Learn more about the MBA case competition program
---