Undergraduate student competitions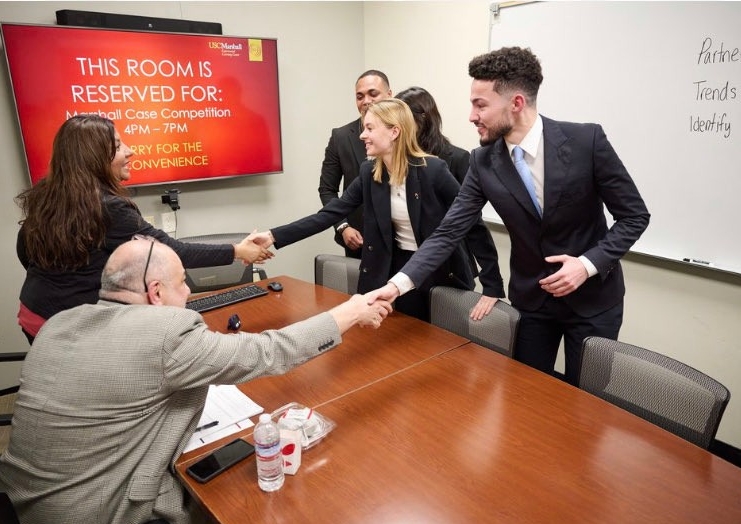 Is it in you to compete?
About the Program
The John Molson School of Business has the largest and most successful case competition program in the world. Every year, nearly 200 students are given the chance to represent John Molson at dozens of international competitions. The entire program is run by the John Molson Competition Committee (JMCC), which is comprised of a group of student executives and one faculty advisor.
The JMCC vision
Our vision is to provide the ultimate university learning experience to John Molson undergraduates and to enhance the faculty's reputation worldwide.

How does it work?
JMCC selects, trains, and sends academic teams to represent Concordia at regional, national and international case competitions. The competitions are focused on various disciplines, inlcuding accounting, entrepreneurship, ethics, finance, HR, international business, marketing, MIS, strategy and tax. Students who are selected compete all over the word - recently, our teams have been to England, Hong Kong, New Zealand, Portugal, Singapore, Spain, Vermont, Washington, and more!
Academic format
Students are given a real-life case study in which a company has a specific problem. The team has a certain amount of time to analyze the situation and prepare a PowerPoint presentation to present a recommendation to a panel of judges, which include high-level industry professionals.
Case competition class
In order to train for these competitions students are enrolled in a Case Competition class, a 3-credit business elective, which provides students with the presentation and analysis skills needed to excel in the various disciplines.
Coaching
Each team is assigned one head coach and a minimum of one assistant coach responsible for training and judging them, in preparation for the competitions they will be attending. Coaches are often successful alumni of the program and have strong case and industry experience.
What are the benefits of joining?
Practical training
Students who have competed recognize that being a part of the program helped them gain vital presentation skills and practical knowledge that has prepared them for the working world. The lessons learnt and skills gained by being a part of the case competition program go well beyond the classroom.
Networking
Competing leads to unbreakable bonds with fellow competitors both inside and outside of John Molson. Throughout your involvement in the program, you are given the opportunity to meet hundreds of people from other schools and different cultures, especially when sent to international competitions.
Career opportunities
Our competitors are given the opportunity to meet a countless number of important contacts and many have obtained jobs in the process. It isn't uncommon to be hired by the very judges who evaluate your presentation, as companies often attend case competitions for recruitment purposes.
Want more information?
JMCC holds tryouts for academics disciplines, as well as debate, social, sports and stock simulation beginning in May for the upcoming year of case competitions. For more information and if you have any questions, interest and/or concerns please email info@jmcconline.ca and/or refer to the JMCC website.

Upcoming competitions
No upcoming events at this time.