This Concordian is revitalizing diversity, equity and inclusion training
Karine Bah Tahé's company aims to build respectful and diverse work environments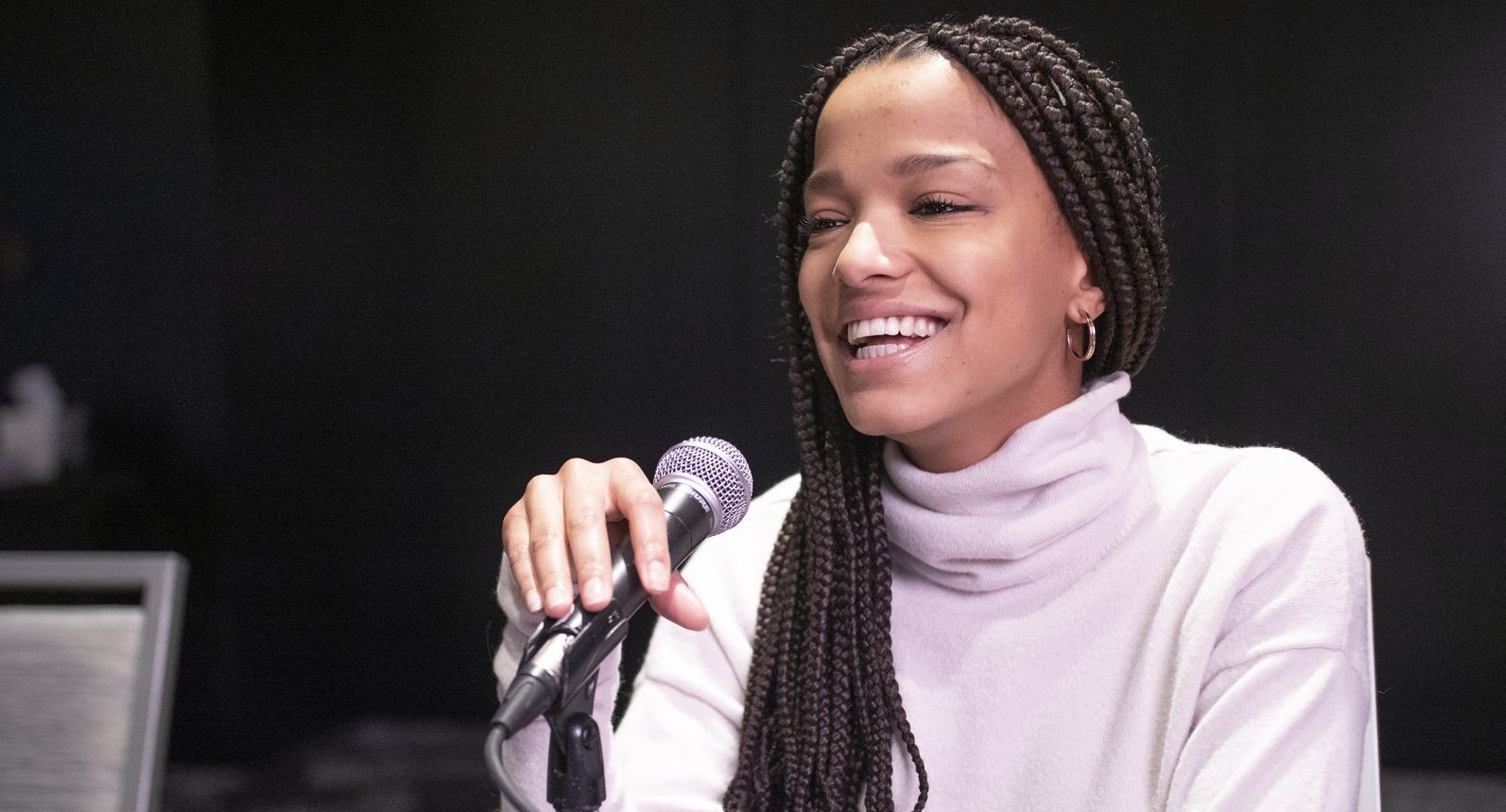 "The student population at John Molson was very diverse and dynamic. That prompted me to get involved," says Karine Bah Tahé. | Photo: Jordan Poirier
At a time when Concordia has taken concrete steps to confront systemic racism and decolonize the institution, an entrepreneurial alumna is doing her part, one workshop at a time.
Karine Bah Tahé, BComm 11, is the CEO of Blue Level, a company that provides diversity, equity and inclusion (DEI) training, as well as anti-racism training, sexual harassment prevention training and related consulting services.
The John Molson School of Business graduate founded Blue Level at the height of the #MeToo movement in 2018, when she saw an opportunity to better educate and empower others on matters of workplace discrimination.
"We tend to have this typical image of a person who is racist or abusive," says Bah Tahé. "But even people who may be well intentioned are capable of discrimination. There are so many more nuances that I wanted to highlight with Blue Level."
After completing her degree, Bah Tahé was hired at a business publisher, where she worked with a wide range of global executives and leaders. As a result, she built up an extensive network on LinkedIn and the confidence and knowledge to become a CEO herself.
'Our approach ensures that everybody sees themselves represented'
Bah Tahé became an innovator, too. When she started building the framework for what became Blue Level, she noticed how traditional DEI training over-emphasized examples of overt prejudice. Less blatant forms of bias went unexplored.
"People who take these trainings then think, 'This is not for me, it's for the bad person in the office,'" says Bah Tahé. "And those employees disassociate themselves. They don't pay attention, they don't engage, they don't retain the information."
At Blue Level, Bah Tahé and her team take a solutions-based approach.
"Everyone wants to feel good about what their capacities are, and the impact they can have," she explains. "Our approach ensures that everybody sees themselves represented on the screen.
"We show them relatable, day-to-day stuff so that nobody who takes our training thinks, 'I've never done that.' We provide tools that help companies identify the costs of more implicit and hidden bias."
To demonstrate how individually held biases in the workplace cause harm — and damage the bottom line — Bah Tahé has only to reflect on her own lived experience as a Black woman.
"I have braids. Studies show that if I apply for a job and go for an interview, I have significantly less of a chance to be hired if I wear my natural hairstyle than if I straighten my hair. It's ridiculous. And it's a global problem."
'We grew by 1,300 per cent in one year'
The worldwide response to George Floyd's murder at the hands of a Minneapolis police officer in June 2020 sparked demand for anti-racism training. Blue Level fielded requests from individual employees and from executives at global Fortune 500 firms, top universities and government agencies.
"We grew by 1,300 per cent in one year, as a result," says Bah Tahé. "More and more people want to understand how they can be an ally and support victims of systemic racism and structural discrimination."
The training that Blue Level provides pays off in more ways than one, adds the founder and CEO. Bah Tahé cites research suggesting that investments in DEI boost profitability, customer satisfaction and employee productivity and well-being.
Blue Level currently offers services in 17 different languages and in a number of countries, including China, France and Mexico. From startups to multinationals, Bah Tahé and her team prepare people — whether BIPOC or not — to become staunch anti-racism advocates in the workplace. By the end of 2021, the company projects that half a million people will have received some form of its training services.
Bah Tahé says her experience as an undergraduate student helped pave the way for this kind of success as an entrepreneur in a unique — and increasingly essential — space.
"The student population at John Molson was very diverse and dynamic. That prompted me to get involved," she says. "I'm a person who likes to be in the action and get things done. Concordia really put me in the driver's seat."
---