Concordia launches Equity Office and Black Perspectives Office with mandates to confront systemic racism
The university takes action to create a safer and welcoming environment for students, faculty and staff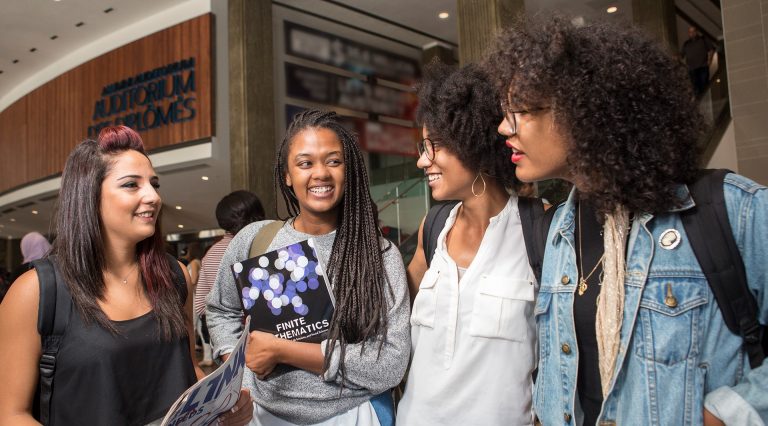 Concordia welcomes a new Equity Office and Black Perspectives Office (BPO), which will play leading roles in ensuring a fair and safe environment for all members of Concordia's community.
The launch aligns with recommendations in the equity, diversity and inclusion (EDI) working group's final report that is set for release in November 2020.
"Today is a very proud moment for Concordia as we reaffirm our commitment to our founding principles by announcing an Equity Office and a Black Perspectives Office. They launch at an unprecedented time in our collective history that has also witnessed worldwide protests and demands for immediate action to confront and dismantle forms of institutional racism faced by Black, Indigenous and people of colour," says Anne Whitelaw, interim provost and vice-president, academic.
"Concordia was founded on providing more accessible and welcoming educational experiences to students who may have experienced marginalization and exclusion in other institutions," she says.
New executive director to lead the Equity Office
The Equity Office will serve as an umbrella unit to develop and implement the EDI action plan, coordinate and harmonize EDI resources and initiatives across the university and provide services and support to the community. That support involves working with groups whose mandate includes addressing systemic discrimination.
A search was recently launched for the Equity Office's executive director, who will report to Nadia Hardy, interim deputy provost and vice-provost of Faculty Development and Inclusion, with a dotted reporting line to Carolina Willsher, associate vice-president of Human Resources.
This new senior leader will be responsible for developing and implementing university-wide strategies and an institutional action plan, and collaborating with other leaders and offices to address the complexity and nuances of equity, diversity, accessibility and inclusion.
To ensure alignment and benefit from the knowledge and insight of other valuable contributors to this conversation, the executive director will also consult university units that represent the interests of racialized and other communities on campus. These include the Indigenous Directions Leadership Council, Black Concordia Caucus and the Centre for Gender Advocacy.
Annick Maugile Flavien leads Concordia's new Black Perspectives Office
The BPO's mission is to provide resources and support, and to link to and advocate for Black perspectives, initiatives and scholarship at Concordia. It will host programming, connect networks and champion Black perspectives. It also offers funding, mentorship, advocacy, assistance and resources for Concordia's Black community and beyond.
The work of the BPO is informed by the generations of Black students and community activism in Montreal and at Concordia that has laid the foundation for work that addresses and challenges anti-Black systemic racism.
Following an initial pilot in the Faculty of Arts and Science, Annick Maugile Flavien will lead the BPO within the Office of the Provost and Vice-President, Academic.
"For this first year, the BPO will be focusing on the wellness of Concordia's Black community. It has been a particularly difficult time for our students, staff and faculty and we are dedicated to building a foundation of wellness that allows the community to thrive for years to come. With the Concordia Shuffle fundraiser, we were able to raise an unprecedented amount of $20,620 which will be devoted to our Black Mental Wellness on Campus project for Black students," says Flavien.
"We also have a programming and networking series devoted to the wellness of our Black staff and faculty. Another important aspect of our work this year is to promote awareness around the many forms of anti-Black racism and particular considerations for the spectrum of needs of Concordia's Black community," she says.
"Lastly, as per our original mandate we will continue to encourage agency and self-determination in Concordia's Black community through mentorship and project funding."
Both offices will work in close partnership with a soon-to-be-announced President's Task Force on Anti-Black Racism at Concordia.
They will also follow in the footsteps of the meaningful work being carried out by the Indigenous Directions Leadership Council and work in close partnership with the Indigenous Directions Office.

Take a moment to learn more about Concordia's Working Group on Equity, Diversity and Inclusion.
---