"What managers should know about the sharing economy"
Paper by JMSB professor and PhD student nominated for best article of 2017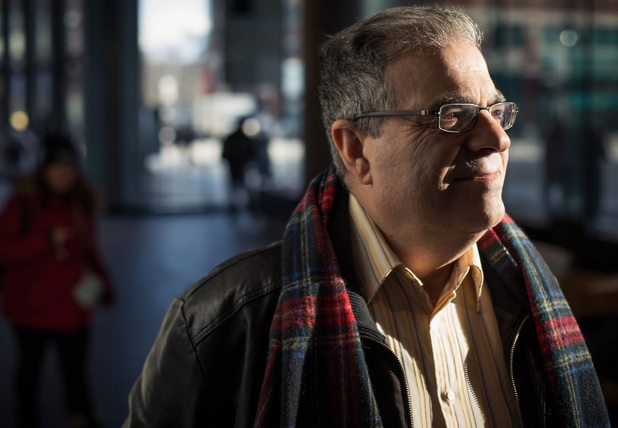 A paper by Michel Laroche, a professor in the Department of Marketing and Royal Bank Distinguished Professor in Marketing at the John Molson School of Business (JMSB) has been nominated by Business Horizons for the Best Article Award 2017.
Co-authored with Mohammed Reza Habibi of Mihaylo College of Business and Economics at California State University and Alexander Davidson a marketing PhD student at JMSB, the paper is entitled "What Managers Should Know About the Sharing Economy."
The article provides extensive recommendations to managers and practitioners on how individual sharing economy practices should be managed. The paper argues that each practice is a hybrid of sharing and exchange, and suggests various courses of action based on the nature of each practice's offering.
"The phrase 'sharing economy' has grown to become an umbrella term for a wide range of non-ownership forms of consumption activities such as swapping, bartering, trading, renting, sharing, and exchanging," says Laroche. "But in spite of such a wide spectrum of behaviours, there is limited practical knowledge about how individual sharing economy practices should be managed. This paper aims to address that."
"Just to be nominated for this prestigious award is a wonderful achievement" says JMSB dean Anne-Marie Croteau. "Business Horizons is a very highly regarded journal and this topic is extremely timely."
When peering into the future of the sharing economy, Laroche predicts some applications may die out because of various issues such as increased regulations, new forms of taxation or privacy and security concerns. He also expects some of the major, more traditional industry players to introduce their own versions of sharing or exchange as part of their offerings.
"There's the obvious explosion in the application of new information technologies (online, mobile, social media, etc.) which make it easier to connect people for sharing. And there is the search for new, more affordable and personal experiences in various domains," Laroche explains.
"Just as retailers had to adjust to online commerce, managers need to understand this new economy and find innovative ways to change."
---