Community events, Stingers
Sports Hall of Fame: Induction of Les Lawton
---
DATE & TIME
Saturday, September 24, 2022
3:30 p.m. – 7:30 p.m.
Registration is closed
COST
Adults: $30, includes ceremonial puck drop/hockey game/induction ceremony; Children 12 and under: Complimentary
ORGANIZATION
University Advancement
WHEEL CHAIR ACCESSIBLE
Yes
---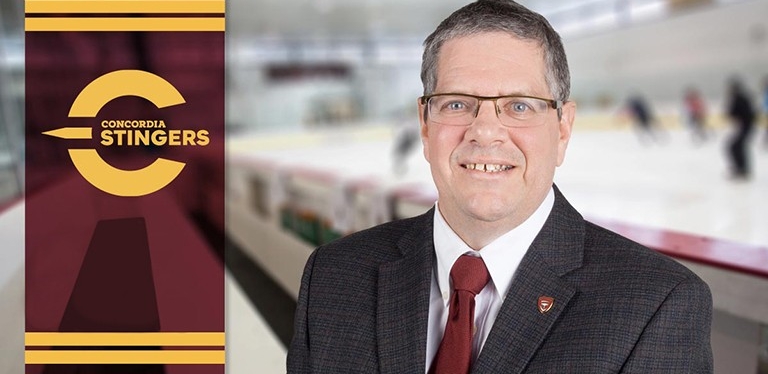 The Department of Recreation and Athletics is pleased to announce that Les Lawton will be inducted into Concordia's Sports Hall of Fame as a Builder.
The beloved head coach of the Stingers women's hockey team, who retired this past June after a successful career that spanned more than three decades, is the only laureate to be honoured this year.
Les looks forward to sharing stories and celebrating the occasion with all former team members, family and friends.
3:30 p.m.
Ceremonial puck drop
Stingers women's hockey game
Ed Meagher Arena, Loyola Campus
5:30 – 7:30 p.m.
Sports Hall of Fame Induction
Loyola Jesuit Hall Conference Centre
All hockey alums are invited to lace up their skates and take part in a hockey scrimmage at 10 a.m. Mention your interest to play upon registering. Everyone is welcome to watch!
Les Lawton has championed women's hockey his entire career and has been instrumental in raising funds for the Stingers women's hockey program.
We invite you to join his support of women's hockey at Concordia by making a donation in his honour.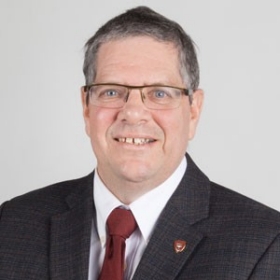 One of the most accomplished coaches in the history of women's hockey, Les Lawton crossed the 500 victories threshold with the Concordia Stingers in 2003.
He led Concordia University to 15 Quebec championships and two national titles. With Lawton coaching, Canada won gold at the International Ice Hockey Federation Women's World Championship in Lake Placid, N.Y., in 1994.
In recent years Lawton redirected his energy to fundraising for the Concordia Shuffle — the university's annual walkathon in support of students. He also remained an active member of the women's hockey team as a special advisor to the Stingers coaching staff.
Read more about Les Lawton:
---