Jameson Jones-Doyle
BA 08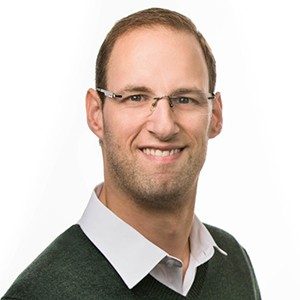 Awards & Distinctions
Outstanding Student Leader Award – 2011
Jameson Jones-Doyle, BA 08, has already left an indelible mark on Concordia as a student and volunteer. The Montreal native earned a BA in Psychology, with a minor in Business, from Concordia in 2008 and is now pursuing an MSc in Administration at the university's John Molson School of Business. Jameson is also founder and President of BioBalance.
In 2009-10, among many achievements, Jameson served as VP Development for his program and as a Graduate Career Ambassador with the John Molson School's Career Management Services, for which he was named Ambassador of the Year.
In 2010, Jameson became the first non-MBA student to be elected President of the Commerce Graduate Students' Association.
He received the Outstanding Contribution Award from the Concordia Council on Student Life, the Brian T. Counihan Scholarship for Outstanding Contribution to Student Life, the Award for Participation in Student Governance and the Ann Kerby Scholarship for Students with Disabilities. Recently, his thesis work won second place at the John Molson School's Annual Graduate Research Exposition.
Jameson's extensive volunteerism includes serving McGill University's Centre for International Development Law, coaching minor hockey and delivering motivational presentations for the National Stuttering Association.