Here are a few tips to help you settle in once you arrive in Montreal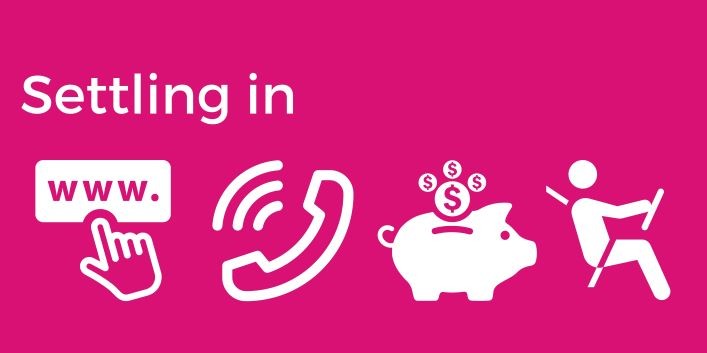 To open a bank account, go to the "New Accounts" department at a bank. A bank employee will explain the different types of accounts and the costs and services associated with each type of account. It is a good idea to check with several banks to determine which bank offers the best account for your needs. In most banks, it is possible to open a bank account by showing your passport, your Concordia Letter of Admission or I.D. card, your Quebec Acceptance Certificate (CAQ), and Study Permit. You will also be asked to show a copy of your apartment lease as proof of residency in Montreal.
Long distance and overseas calls can be very expensive. Verify rates with the long distance operator. There are a number of competing telephone companies that offer landline and/or cellular phones, such as:
You can use PlanHub to compare different phone plans and find the right one for you.
There is a number of competing internet providers, such as:
You can use PlanHub to compare internet plans.
Depending on your country of origin, you may be able to use your current driver's license in Quebec. For more information, please contact the SAAQ (Société de l'Assurance Automobile du Québec):
Place Dupuis, 850 De Maisonneuve Blvd East, M-­03
Call: 5­14 525-7332
On the Housing and Job Resource Centre's (HOJO) site you can find a variety of resources to help you with off-campus apartment hunting, including information on temporary accommodations upon arrival to Montreal and classified ads.
You can also visit our Housing Options page for more information about neighbourhoods, avarage rent prices, how to avoid scams, etc.